THE CPC LEADERSHIP
BOARD OF DIRECTORS:
CPC Board is made up of concerned local people from a variety of backgrounds who share an active concern for CPC. To be a member of the Board, one must complete an application, reference check and interview by the Board.
ADVISORY BOARD:
Our Advisory Board is made up of local people who have a concern for CPC and who have knowledge or positions that can be helpful to CPC. The Advisory Board receives regular updates about the ministry of CPC, attends meetings as needed, and makes themselves available for advice and consultation.
EXECUTIVE DIRECTOR:
Executive Director duties focus on responsibility for the overall operations of the CPC on a daily basis. The Executive Director reports directly to the Board of Directors. The Executive Director is a non-voting member of the Board.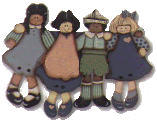 VOLUNTEERS
At CPC, volunteers have the one-on-one contact with the individuals that come through our front door; therefore, potential volunteers are carefully screened and trained. Before a person can volunteer with CPC, an application and an interview must be completed along with a satisfactory reference check. Volunteers at CPC must be committed to maintaining confidentiality and following CPC's philosophy of ministry. The typical volunteer at CPC works a four hour shift each week.
VOLUNTEER TRAINING:
A 30-hour training seminar and 12 hours of in-office training is required of all volunteers before they are permitted to begin interacting with clients on the phone or in person. The training equips volunteers with crisis intervention peer-counseling skills and with the specific knowledge needed to help our clientele. After successfully completing the training seminar, volunteers receive further on-the-job training, in-service training and close supervision on an on-going basis.
Ways To Volunteer
CareNet Pregnancy Center is a non-profit, volunteer organization. Effectively, nothing gets done unless faithful volunteers labor in the Lord to make it happen! Check any of the volunteer opportunities listed below, or add your own ideas…
| | |
| --- | --- |
| | Bookkeeping |
| | Computer Genius |
| | Childbirth Instructor |
| | Cleaning/Housekeeping of the CPC office (vacuum, dust, windows, restrooms, etc.) |
| | Come to the Center & put together Layettes (gift sets with newborn items for babies) |
| | Data Entry |
| | Donate once a month: Bleach, Downy softener, or spot/stain remover. |
| | Donate material needed to make baby blankets, clothes, etc. |
| | Educator for various classes (let us know what kind of class.) |
| | Errand Runner |
| | Filing |
| | Fundraising |
| | Grant Writing |
| | Graphic Artist/Marketing Design |
| | Handyman/woman fix-it person, carpentry, for minor repairs and work in office. |
| | Heaven Cent Thrift Shop volunteer |
| | Help with mailings, newsletters, stuffing envelopes, etc. |
| | Home Hotline |
| | Housing Clients |
| | |
| --- | --- |
| | Make (sew, knit, crochet, etc.) blankets, quilts, receiving blankets, etc. |
| | Mentoring/Being a Friend to Client |
| | Peer-counselor |
| | Prayer Support |
| | Professional Consultant (let us know your area of expertise) |
| | Receptionist |
| | Speakers' Bureau |
| | Telephone calling (for fundraisers) |
| | Typing |
| | Van or Truck for hauling, pick-up, delivery when needed |
| | Wash baby & maternity clothes |
| | Other (let us know your ideas!) |
Up to top of Page