ITS JUST BEFORE DAWN AND THE SWITCH HEATERS ARE GOING TO KEEP THE CROSSOVERS FREE FROM ICE.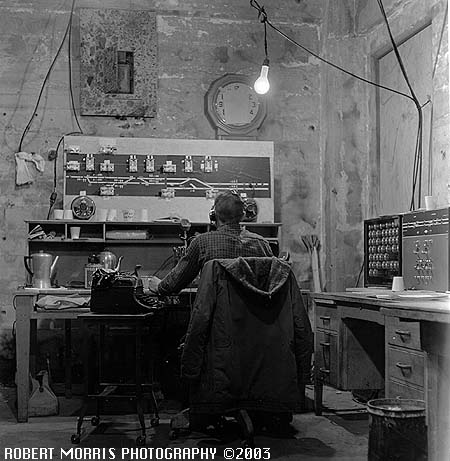 (NEGATIVE N-1)

INSIDE THE DEPOT THE OPERATOR IS PREPARING TO LINE THE "CITY OF SAN FRANCISCO" THROUGH HIS INTERLOCK. THE MAIN CONTROL PANEL WAS RUINED IN THE FIRE AND HE IS USING A TEMPORARY BOARD MADE UP OF KNIFE SWITCHES EVEN THE CLOCK IS OUT OF SERVICE WITH CARDBOARD COVERING ITS FACE. THE PLACE STILL SMELLS OF SMOKE AND THE ONLY THING HE SAVED FROM THE FIRE, THE COFFE POT, WILL SOON BE BREWING HIS MORNING COFFEE. LIGHT FROM THE BARE BULB OVERHEAD WAS THE ONLY LIGHT SOURCE FOR THIS PHOTO.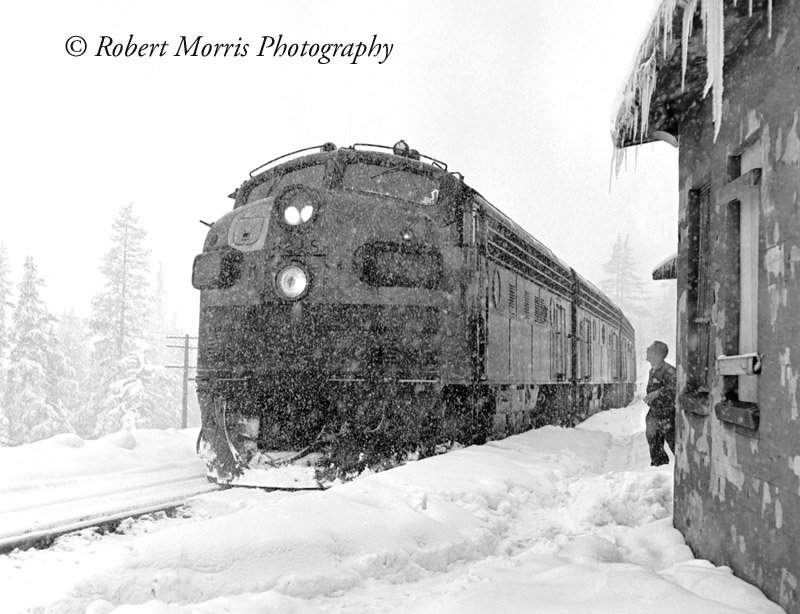 (NEGATIVE F-185)
X-6248 EAST PASSES THE DEPOT AS THE OPERATOR LOOKS ON. THE REAR OF THE TRAIN WILL PULL UP TO THE DEPOT WHERE THE HELPERS WILL BE CUT OFF FROM THE CABOOSE.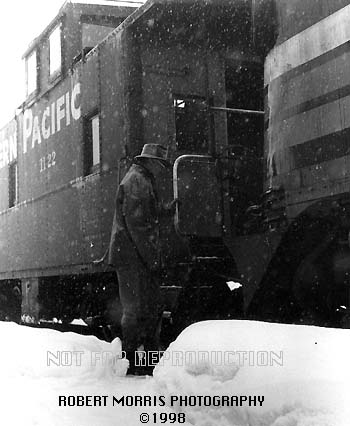 (NEGATIVE CAB-3)
THE FOUR F UNITS WHICH HELPED THIS TRAIN FROM ROSEVILLE ARE CUT OFF FROM THE CABOOSE.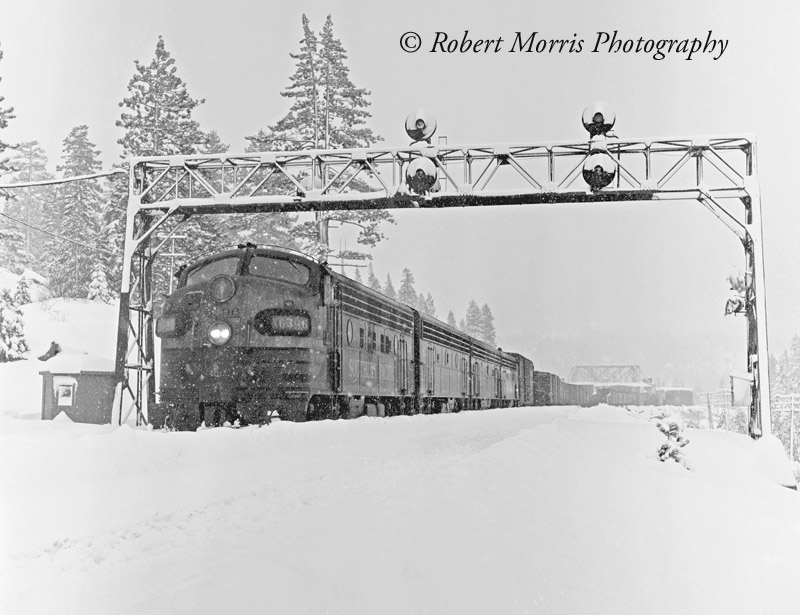 (NEGATIVE F-187)
X-6396 WEST PREPARES TO SLOW TO A STOP SO HELPERS OFF THE EASTBOUND CAN BE PUT ON ITS REAR TO ADD THEIR BRAKING FOR THE DROP DOWN THE HILL TO ROSEVILLE.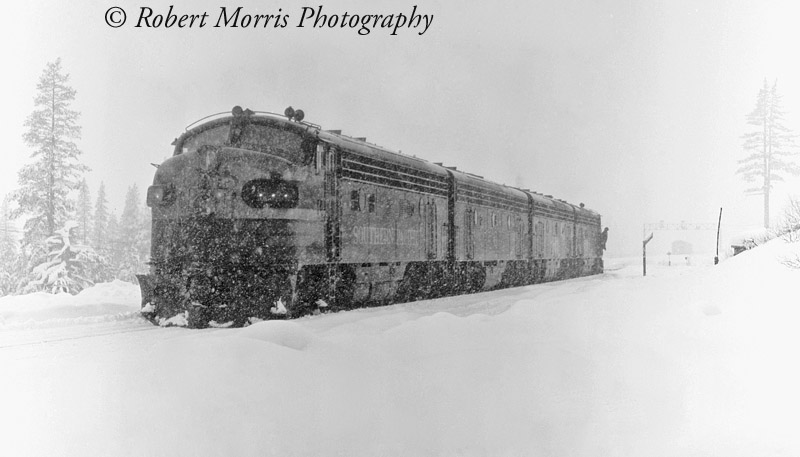 (NEGATIVE F-199)
FOUR F-UNITS PREPARE TO RUN DOWN TO THE CABOOSE OF X-6396 WEST WAITING UNDER THE SIGNAL BRIDGE IN THE DISTANCE.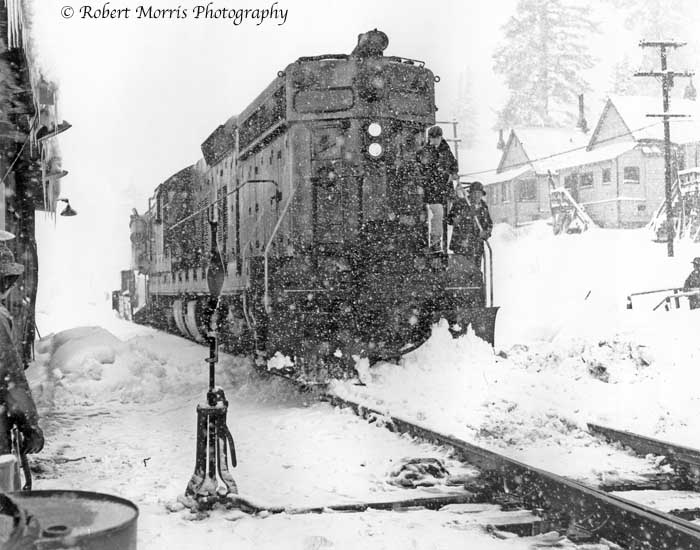 (NEGATIVE SD-36)
SD9 5329 PASSES THE NORDEN DEPOT WITH A SPREADER AND HEADS DOWN TO TRUCKEE.

---
CLICK FOR PAGE TWO