THIS VIEW LOOKING EAST FROM TRACK 2 SHOWS THE OLD COOK HOUSE.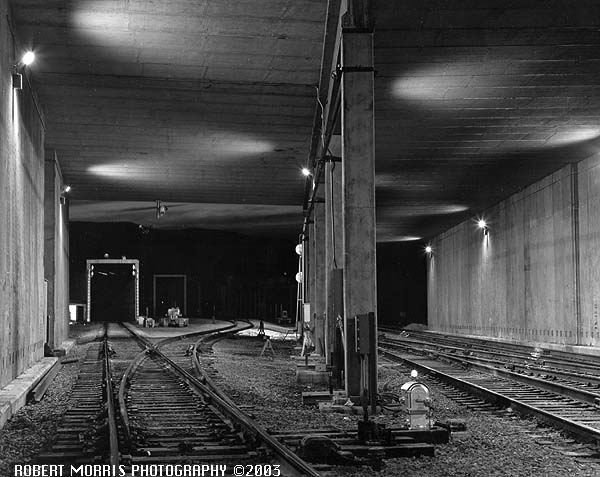 (NEGATIVE N-11)
THE NEW CONCRETE REPLACEMENT SHEDS WERE JUST IN PLACE WHEN THESE PHOTOS WERE TAKEN. THE HARD WORKING F-UNITS HAVE YET TO TURN THE WALLS BLACK. THIS VIEW IS LOOKING EAST.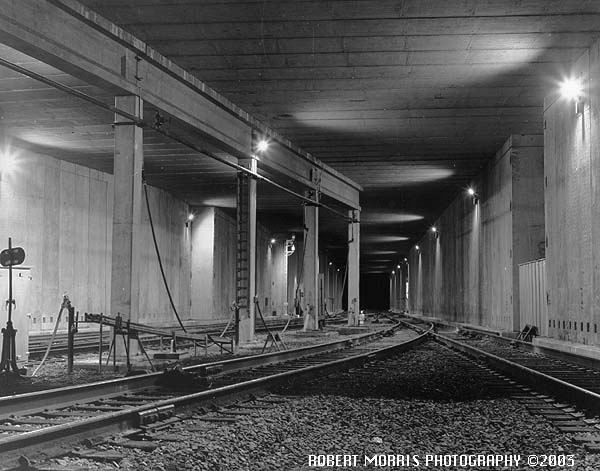 (NEGATIVE N-13)
LOOKING WEST TOWARDS THE NEW OPERATORS AREA.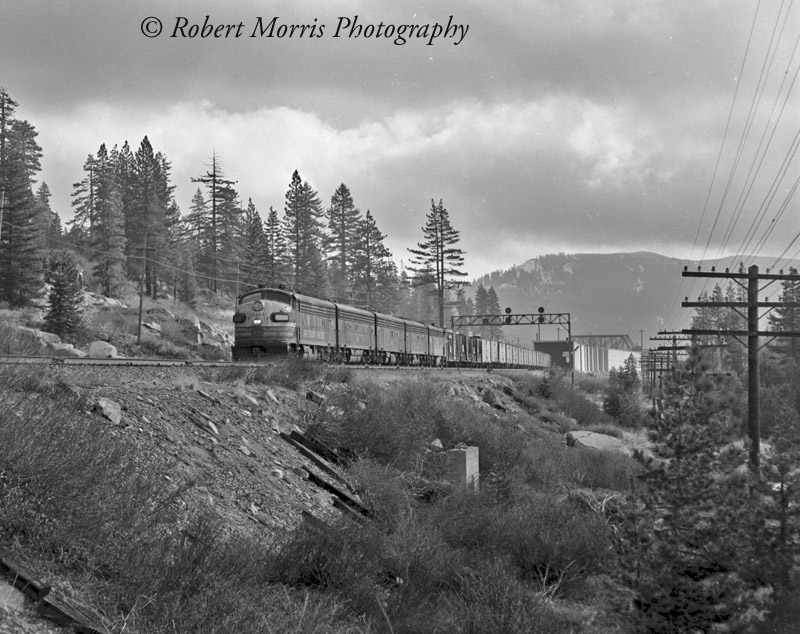 (NEGATIVE F-203)
X-6344 WEST PASSING UNDER THE SIGNAL BRIDGE WITH THE NEW SHEDS IN THE BACKGROUND.
---
ALL OF THE PHOTOS SHOWN ON THESE TWO PAGES CAN BE ORDERED BY USING THE NEGATIVE NUMBERS SHOWN UNDER EACH PHOTO. PRICES AND ORDERING INFORMATION CAN BE FOUND AT THE BOTTOM OF MY HOME PAGE.
---