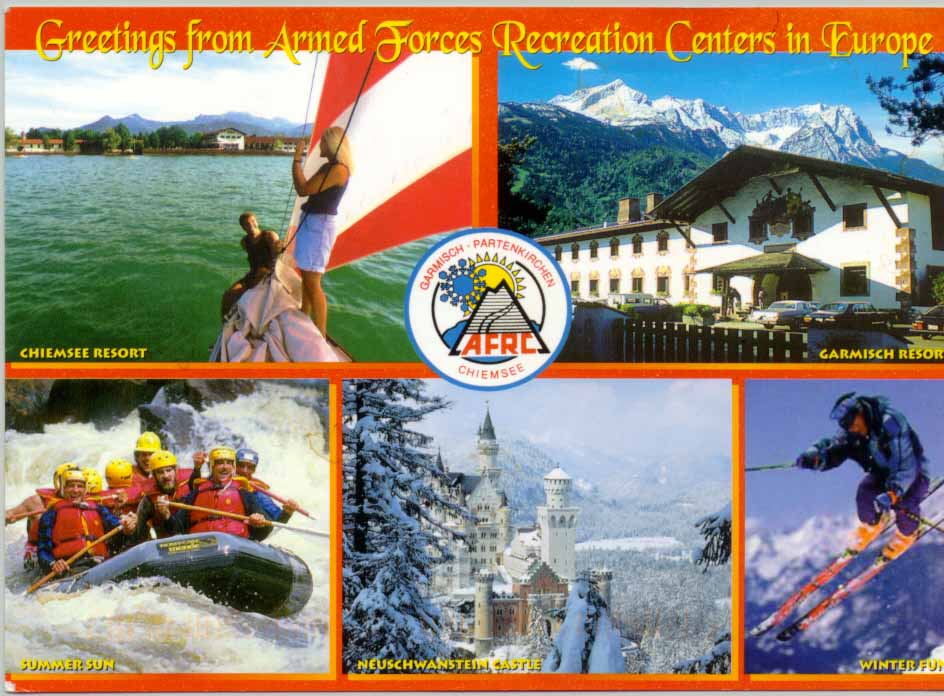 Photos by Werbeagentur Huber
Will was employed by the Armed Forces Recreation Center in Chiemsee,
Germany to teach skiing for the 1996-1997 season. He remained there
until autumn in 1999, becoming certified as a PSIA Level 2 instructor.
After ski season, he worked in other AFRC programs, including the
Sailing School and the JFK -Just for Kids program.