From Above the Air...
DUNSMUIR, CALIFORNIA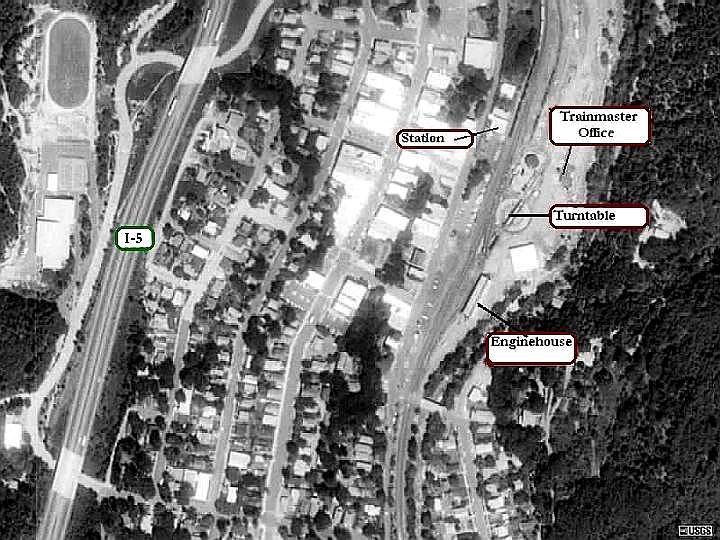 Dunsmuir was founded in 1886 and named "Pusher" because the Southern Pacific stationed "helper" or "pusher" locomotives there to help trains over the steep grades.
-----
North from Dunsmuir, the rails continue to snake up the Sacramento River canyon toward Mt. Shasta City and Oregon...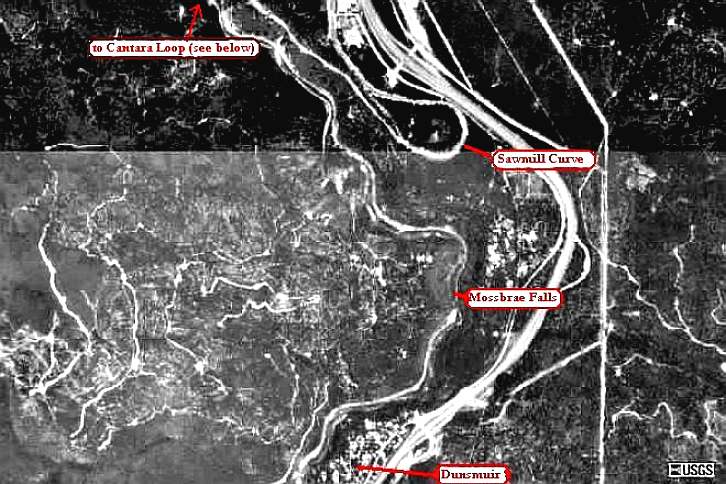 -----
Cantara has, for many years, been a favorite photo spot for train buffs.