Wendy Brown
Redding CA
wendybrown @ snowcrest.net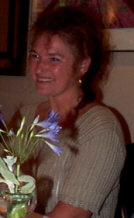 Wendy Brown
Home: 530-547-1122
Computer experience

MCP Net Work Essentials: Implementation & troubleshooting of Computer networking.
Visual Basic 6.0
Bookkeeping, wages & billing using Rosebud, Word Perfect, Microsoft Word, Excell.
Advertising: Using: ipublish & ByDesign, Word perfect Suite 8 & Adobe Photoshop
Web Page Building programs used: Dreamweaver, Net Objects Fusion, Homesite, Claris, Netscape Composer, Microsoft Front Page, Hot Metal, and Word Pad, Fifteen years experience in web design and computer related fields.
Made videos with Realpublisher (however, I currently do not use an ISP that streams the video)
Other software used: Ulead GIF Animator, Astound Web Motion, PhotoShop 5, Photo House, Illustrator 8, Special Text Effects, Real Audio Producer, Configuring spycams with Web Cam2000 and Wincam along with TZO, ByDesign, iPublish, Word Perfect suite 8, Icon Edit Pro, Cute FTP.

Managerial experience:

Recruiting and training over 40 personnel including assistant managers, customer service, administrative and production staff working both full-time and part-time positions.
Hiring and supervising a staff of up to 12 with responsibility for performance
evaluations,benefits and payroll administration including state and federal taxes.
Overseeing operations including customer service, accounting, auditing, inventory control
and order fulfillment of stock including exact quantities needed of perishable goods ie: flowers, plants, greenery.
Working under exceptional stress during florist holidays. IE: fast-paced environment under tight deadlines, late hours, ordering the correct amount of flowers/perishable goods, organizing new staff whom must design & deliver arrangements. Walking a fine line when taking late orders, that have to be designed/made and delivered, as profits must be considered when accepting or declining orders as we reach our maximum output.
Owning a retail business for 19 years has given me excellent social, written and organizational skills.
Working with artistic men/women under stressful conditions teaches one the importance of being a team player, leaving troubles at home, having a pleasant attitude, respect for co-workers, and refraining from gossiping.

Artistic qualifications:

Designer: Oil paintings, graphic designs, shop and window displays, & floral designer
---
Example's of my work.
Web Sites _________________________
This is an example made with Net Objects Fusion which can be easily altered. The color scheme and icons would be selected to portray a business's image.

Large company websites: Voorwood Turbosand

Small websites costs. $150.00 for the first page $50.00 for each additional.
OPTIONS _________________________
Sample of CGI & JAVA Rotating applets, panorama applet, guest book, graphic banner.

Video made with Realpublisher. This video would 'stream' if placed on a server that supported Real Audio Streaming. My server does not support streaming. Streaming video downloads at the same time as it is being viewed. Also available is the Real Slide Show, with this program it is possible to incorporate slides/pictures, audio can be added to individual slides.

Real audio/video server fees are approximately double a standard ISP/Server. With the mass broad band technology on the horizon it would seem prudent to use a 'Real' Server if your company would benefit from the use of slides or videos on your web page.

A slide show that uses a rotation applet with 'how-to' instruction. It takes approximately 60 seconds to download.

An ONLINE cam shot, which automatically updates every 10 seconds . . only when the video camera is actually turned on.

---


I received an A grade for an English Composition Internet course taken at Shasta College.
This web page shows my three essays and term paper.
http://www.snowcrest.net/wendy/AllEssaysandTermPaper.html

---
Web page building
Estimated costs
Thank you for reading my resume'
Wendy Brown