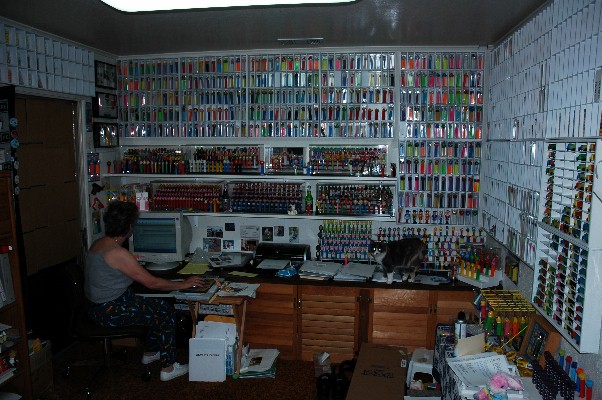 These pictures of my PEZ room were taken by my brother Keith. Got a nice shot of me wearing my PEZ pajamas and PEZ top. This room is dedicated strictly to our personal collection. Nothing for sale here ;o)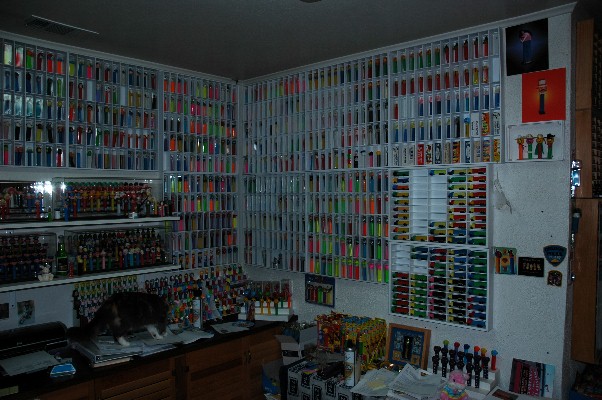 Another view of the PEZ room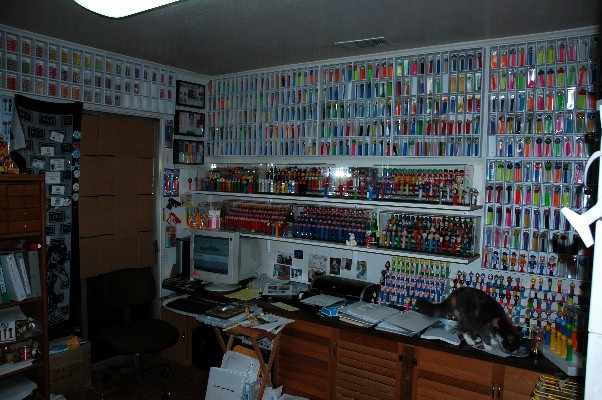 I love my cubbies and SHOWTIME displays made by Dick Melanson of SHOWTIME displays. No, this is not a paid commercial ;o) I just LOVE them so much. Cubbies are all made by my precious, wonderful, one of a kind, beautiful husband, David.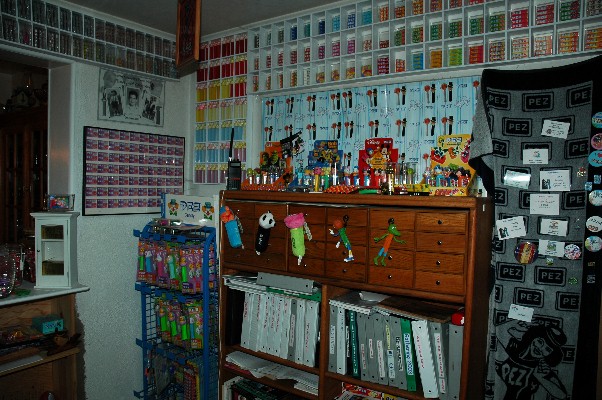 Another view of the PEZ room. Looks messy. it is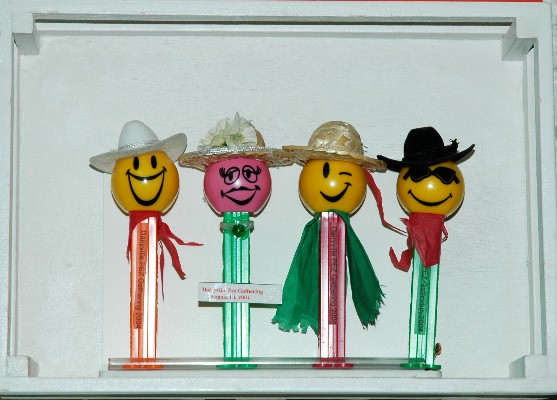 Dispensers from our 2004 Dairyville PEZ Gathering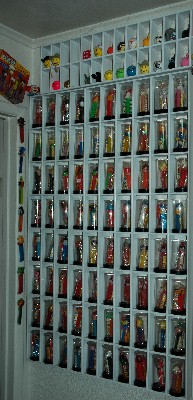 A shot of our Mint In Cello pieces. Kinda hard to see. It hangs in the hall between the PEZ room and the store.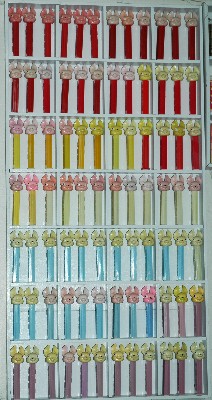 Just some more FEBS. They're EVERYWHERE.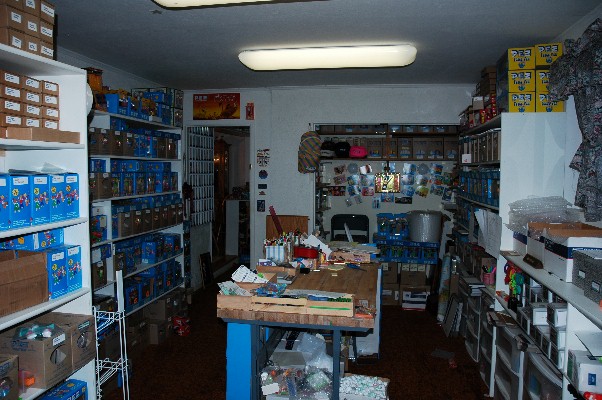 Welcome to our PEZ store. PEZ5150
Tina Gunsauls and Dawn Ross, proprietors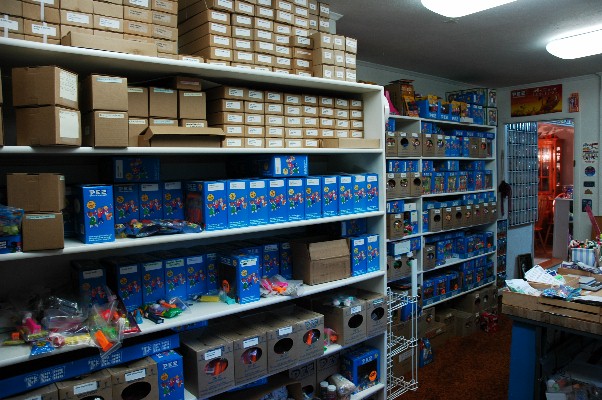 Our PEZ store
PEZ5150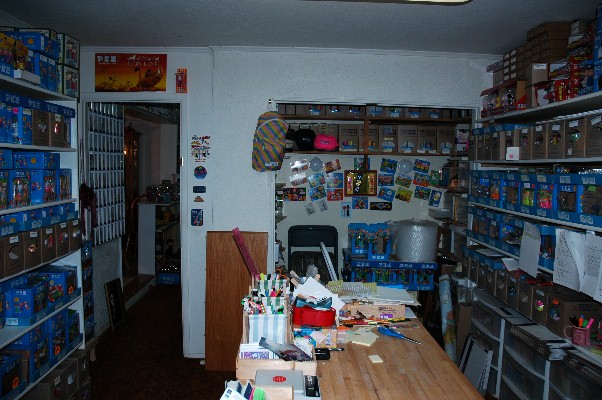 Our PEZ store. PEZ5150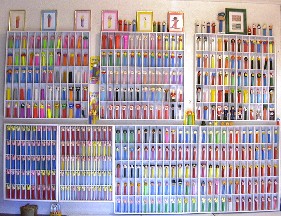 North Wall of Pez Room

From the Biggest to the Smallest.

Porcelains and drawings

more drawings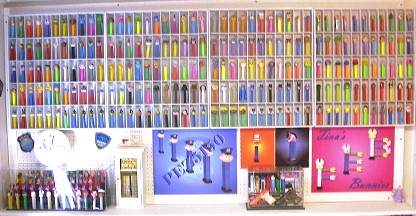 West Wall of Pez Room

more drawings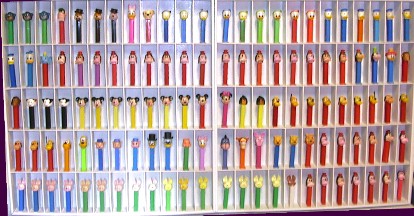 Our Disney collection with a few extra febs thrown in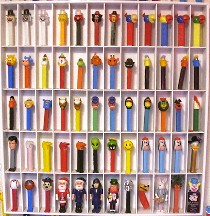 Circus Cubby plus others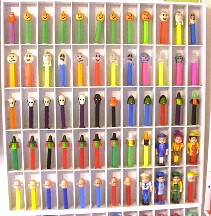 Halloween Cubby and others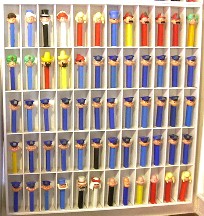 Pez Pal Cubby and yes, our police force has grown to 34 this year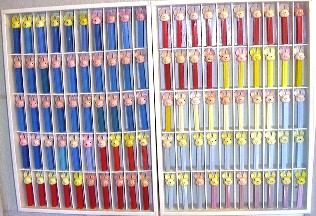 100 No Foot Febs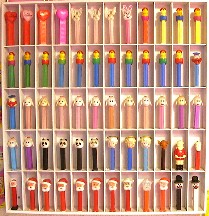 Holiday Cubby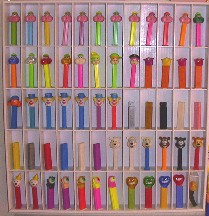 Miscellaneous, Special Orders, etc.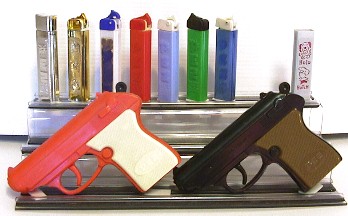 Regulars and Candy Shooters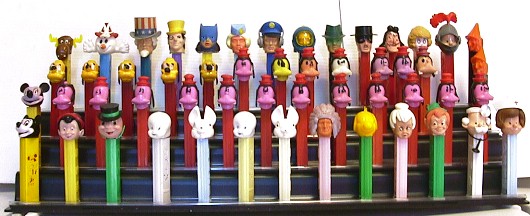 Some of our BEST pieces
All of the plutos are with half flowers. Pretty Cool !!!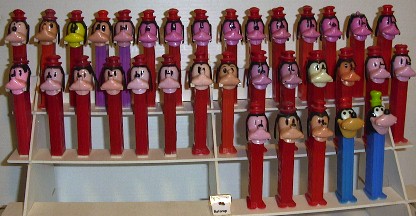 Pretty Darn Goofy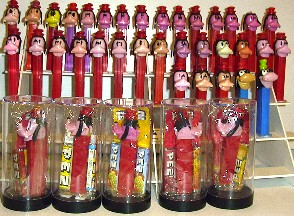 Gotta show the cellos too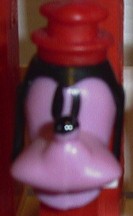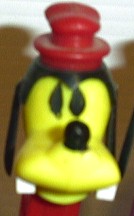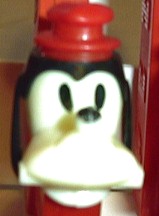 Lilac Face Goofy 3.9 Yugo..................Yellow Face Goofy . 3.4 Austria.............White Face Goofy . 3.9 Hungary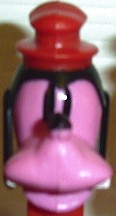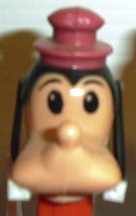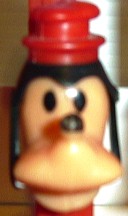 Raspberry Face. 3.9 Jugoslavia..............With Eyebrows. 3.4 Austria..................Canteloupe Face .3.9 Yugo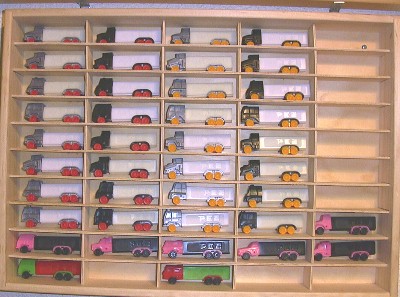 Joes Trucks and a few more.....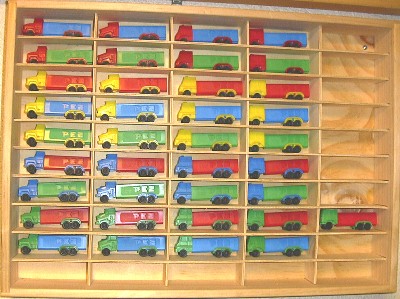 D Series Trucks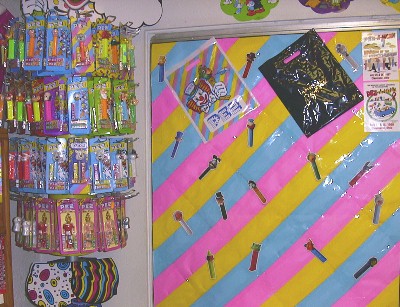 South Wall of Pez Room

Candy Pack Cubby.........................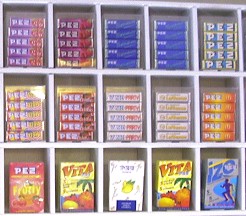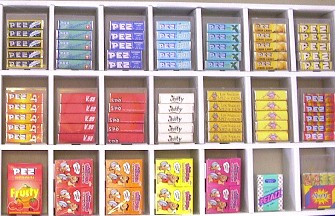 Boy do I need a wide angel lense ;o)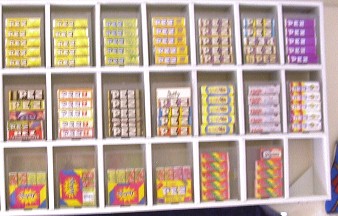 All 4 of these candy cubbies are on the South Wall above the sliding glass door. The cubby itself measures nearly 9 feet wide and about 20 inches tall.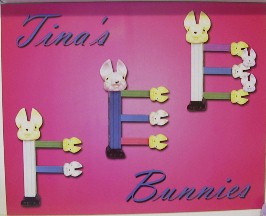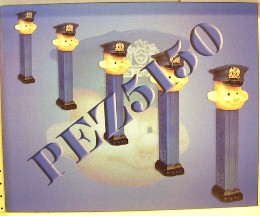 These canvas' were made especially for our pez room by Lord Larry Lethcoe. They measure 16 X 20 inches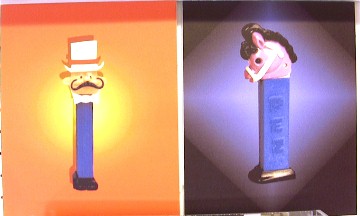 More of Larry's handiwork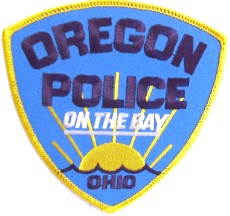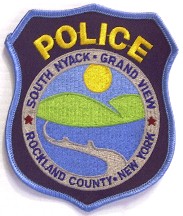 Some of Pezheads Finest..........
Jerry Gomall..................................................................Bernie Lynch...........................................Jimmy Unangst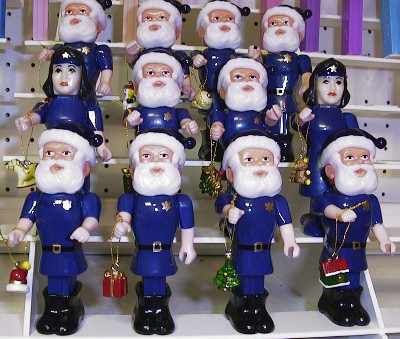 Dawn's Fantasy Santa Cops