If you would like to purchase any item (s) on this page, please contact me at tina@snowcrest.net.
I accept paypal
Carded Euro AND USA for Sale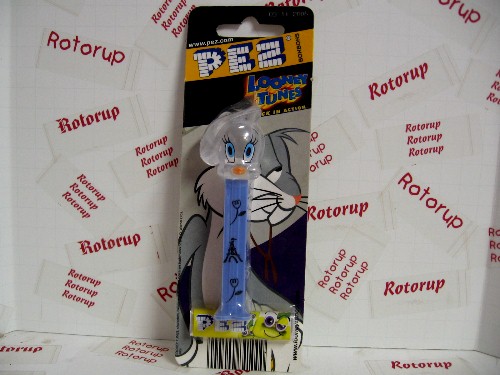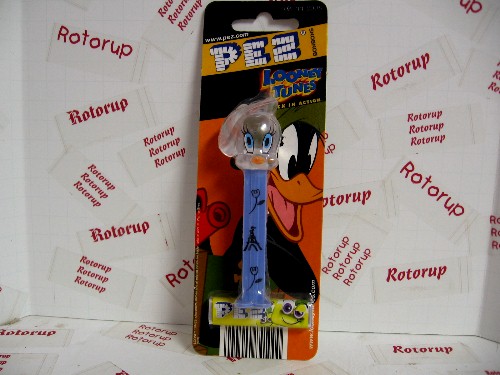 Crystal Tweety on Bugs Bunny Card / Crystal Tweety on Daffy Card / $14 each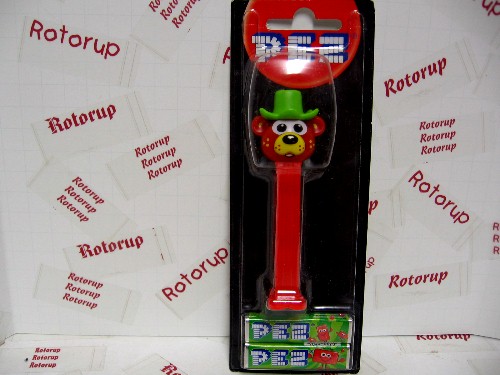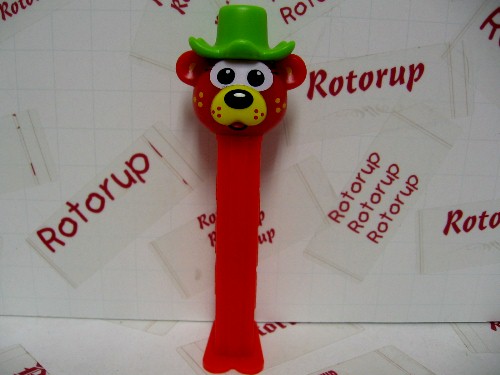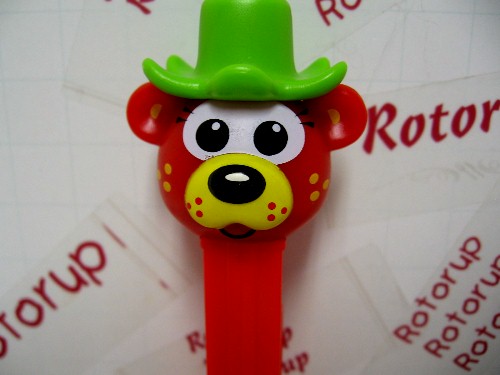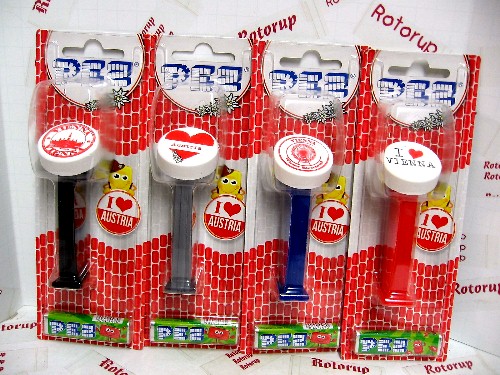 New from Vienna Austria set of 4 pucks $40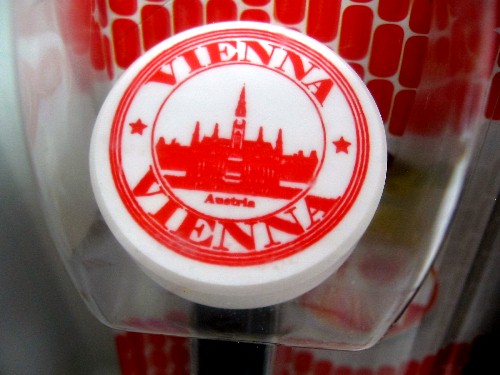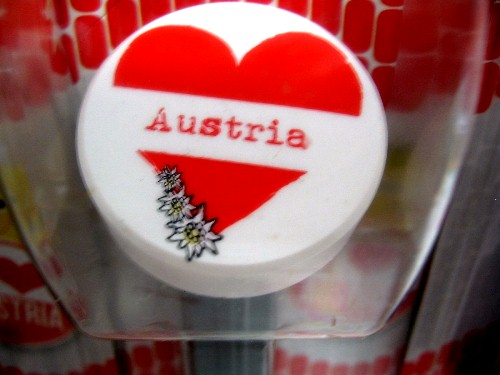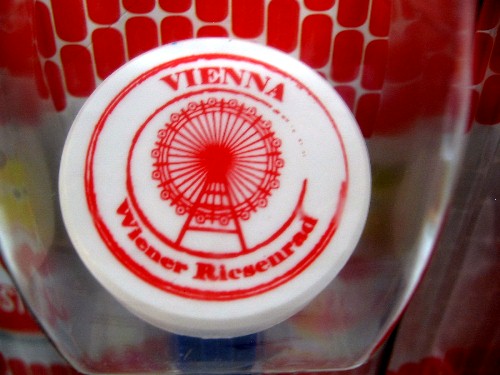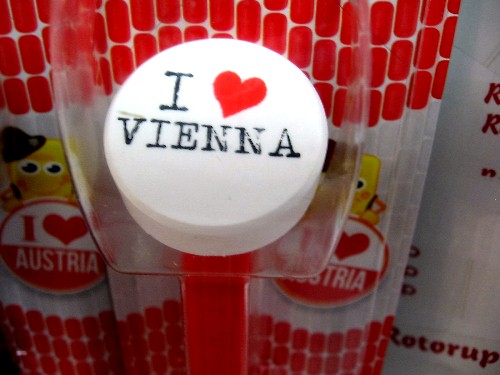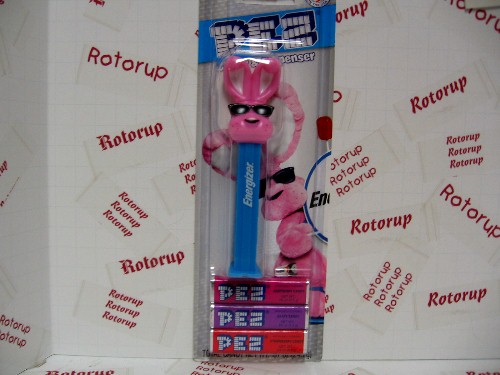 New Energizer Bunny limited edition / $6.00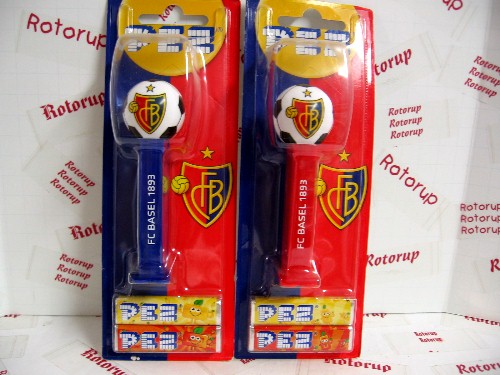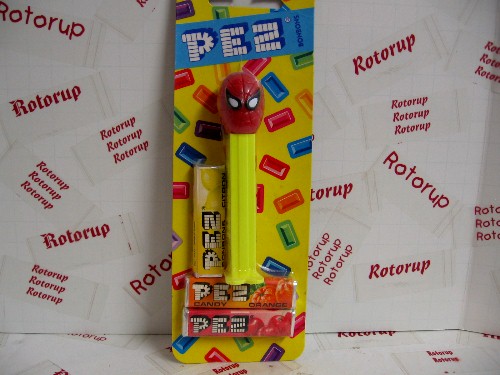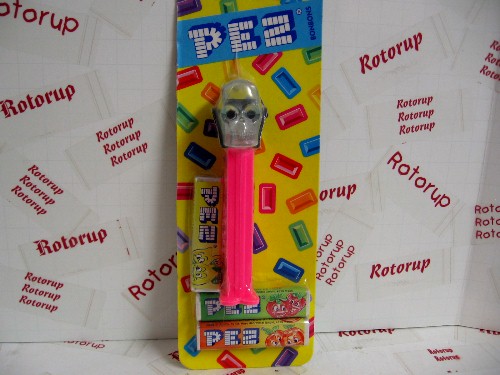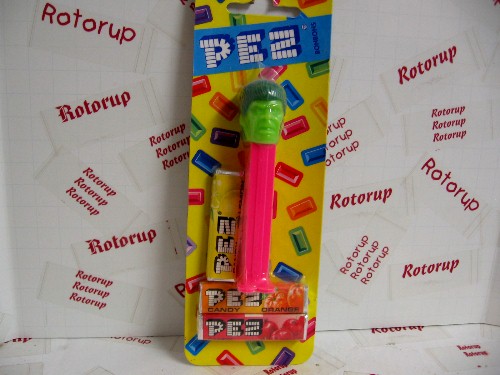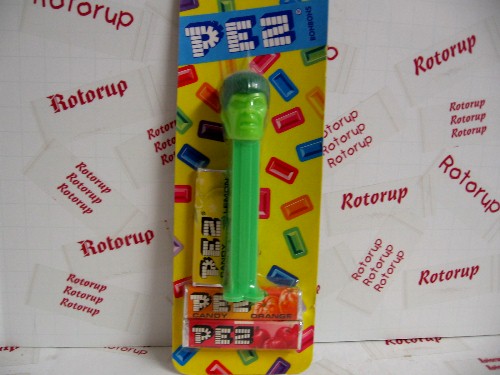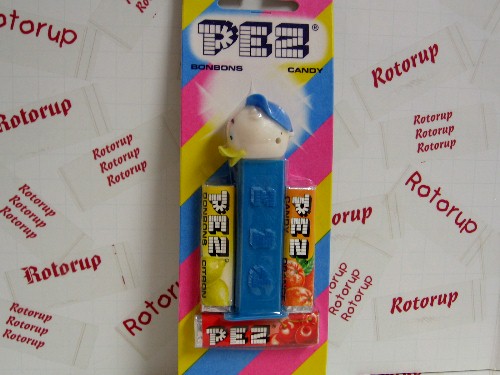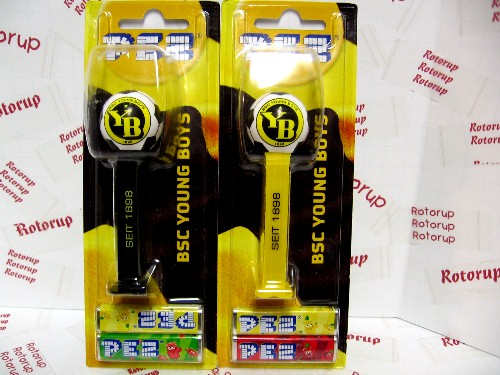 Young Boys European Soccer set of two. $20
The Young Boys of Bern is a Swiss sports club based in the capital city Bern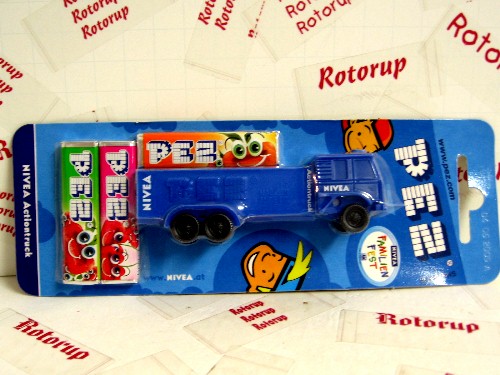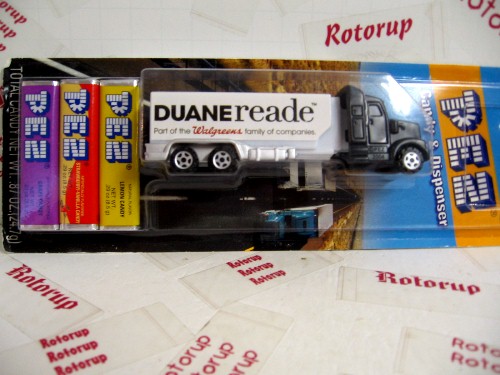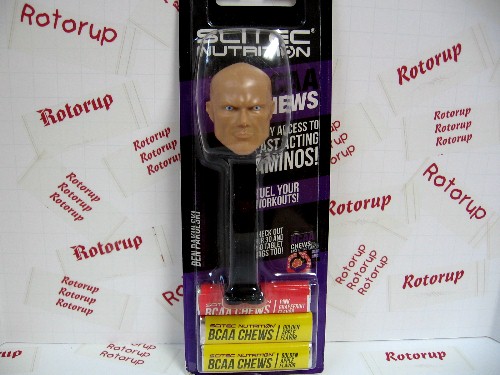 Ben Pakulski on card with 3 packs of candy / $28.00
Benjamin "Ben" Pakulski nicknamed the Pak-Man, is an IFBB professional bodybuilder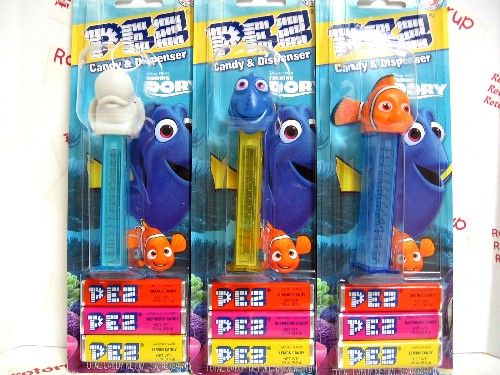 Bailey, dory and nemo. new colors of transparent stems on cards / $9.00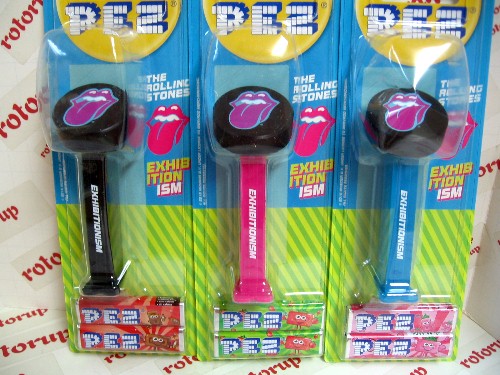 Rolling Stones Exhibitionism set of 3 / $45.00
exclusive promotion out of one store in the United Kingdom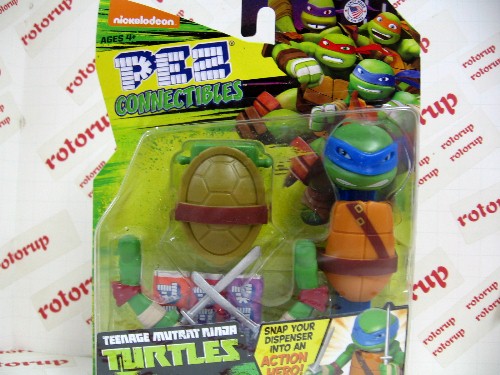 Teenage Mutant Ninja Turtles Connectibles. Come individually on cards with body armor and body parts. / $6.00 EACH
Leonardo (Leo) - The tactical, courageous leader and devoted student of his sensei, Leonardo wears a blue mask and wields two katana.
As the most conscientious of the four, he often bears the burden of responsibility for his brothers, which commonly leads to conflict with
Raphael. Leonardo was named after the Italian polymath, painter, engineer, inventor, writer, anatomist, and sculptor, Leonardo da Vinci.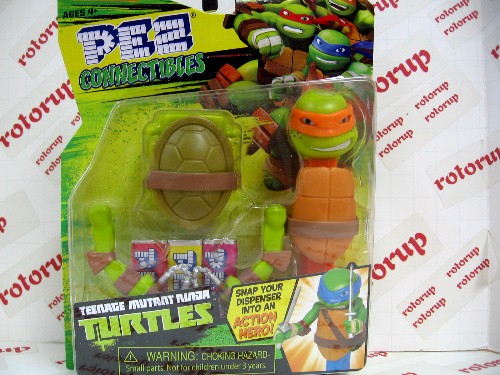 Michelangelo (Mikey) - The most stereotypical teenager of the team, Michelangelo is a free-spirited, relaxed, and often goofy jokester
and known for his love of pizza.
Michelangelo wears an orange mask and wields a pair of nunchucks.
He provides the comic relief, though he still has an adventurous side.
The least mature of the four Turtles, he shows characteristics of a "surfer" type and is often depicted with a Southern Californian accent.
He is named after the Italian Renaissance painter, sculptor, architect, poet, and engineer, Michelangelo.
His name was originally misspelled "Michaelangelo" by Peter Laird and Kevin Eastman.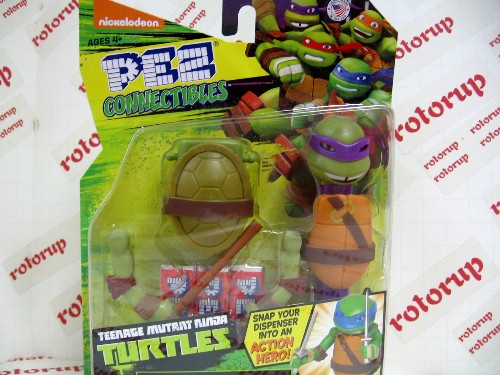 Donatello (Donnie) - The scientist, inventor, engineer, and technological genius
Donatello wears a purple mask and wields a bo staff.
Donatello is perhaps the least violent turtle, preferring to use his knowledge to solve conflicts, but never hesitates to defend his brothers.
He is named after the early Renaissance Italian artist and sculptor from Florence, Donatello.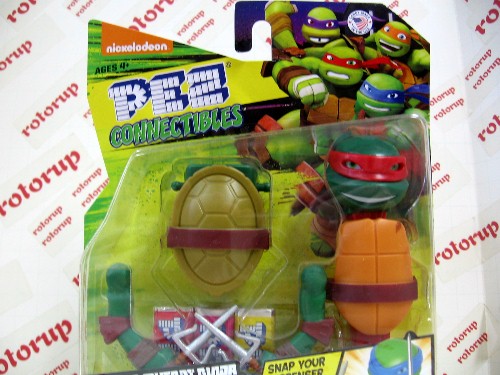 Raphael (Raph) - The team's bad boy,
Raphael wears a dark red mask and wields a pair of sai.
He is physically very strong, has an aggressive nature, and seldom hesitates to throw the first punch.
He is often depicted with a very pronounced New York accent.
His personality can be fierce and sarcastic, and oftentimes delivers deadpan humor. He is intensely loyal to his brothers and sensei.
He is named after the Italian painter and architect of the High Renaissance, Raphael.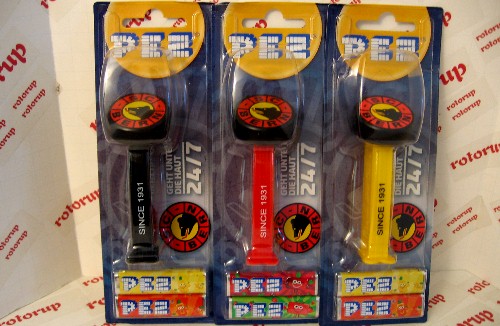 SC Bern Hockey Pucks for 2014 / 30.00
SC Bern is a Swiss Hockey team since 1931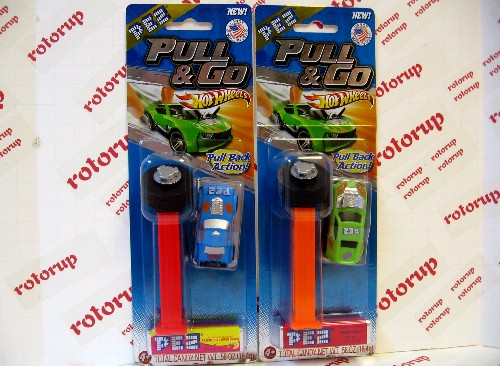 Set of 2 Pull & go Hot Wheels cars.
They sit on top of a PEZ dispenser. Very cool.
Set them down, pull them back and let them go. $8.00 for the set of 2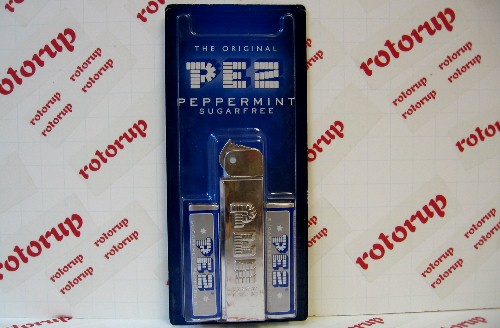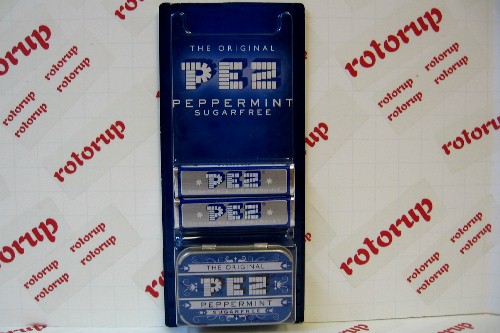 2013 release out of Europe Peppermint silver regular / 11.00
Sugarfree Peppermint with TIN silver and blue writing / 7.00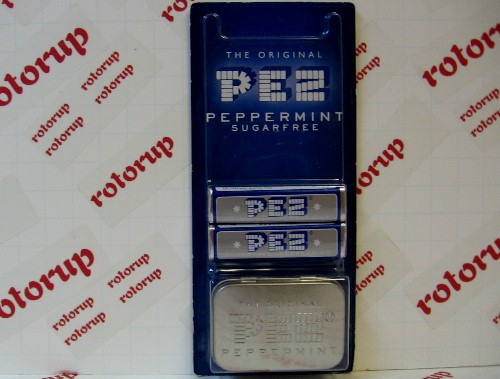 Sugarfree Peppermint with TIN all silver / 7.00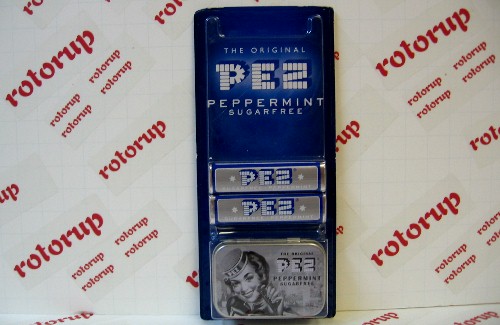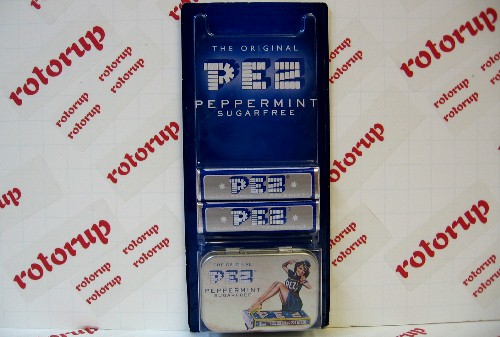 Sugarfree Peppermint TIN with PEZ Girl face / 7.00
Sugarfree Peppermint TIN with PEZ girl sitting / 7.00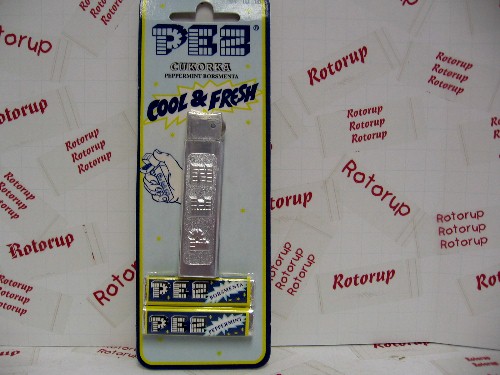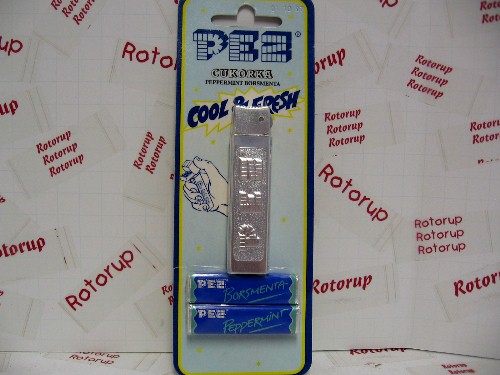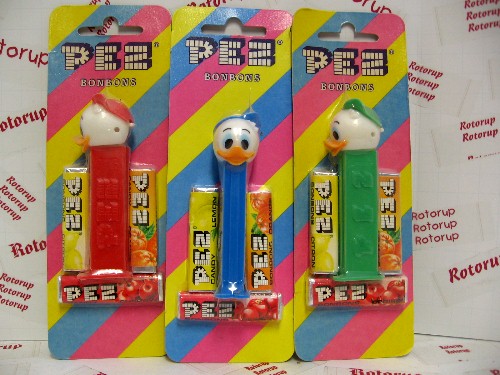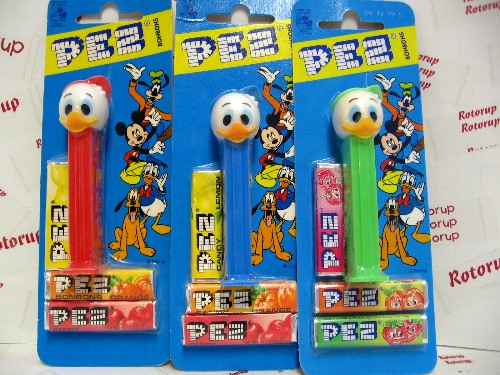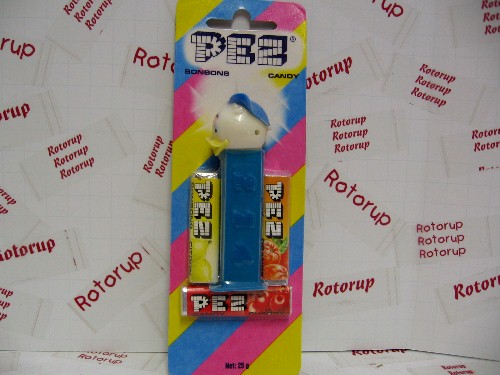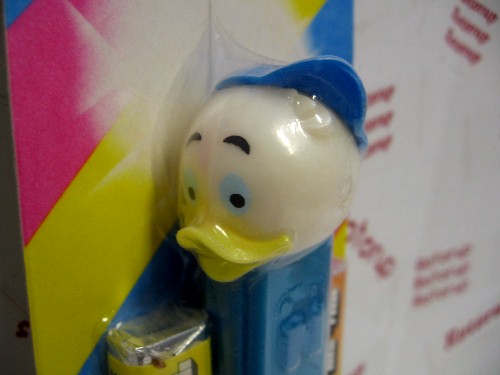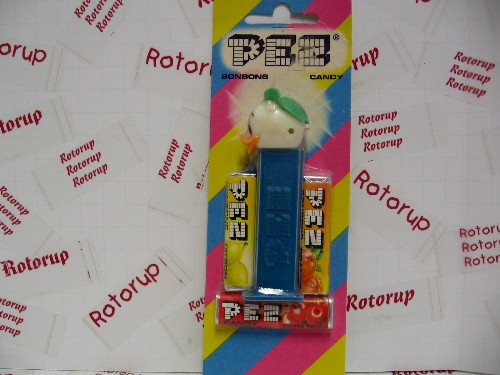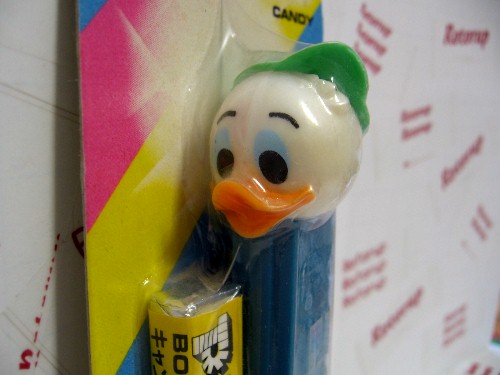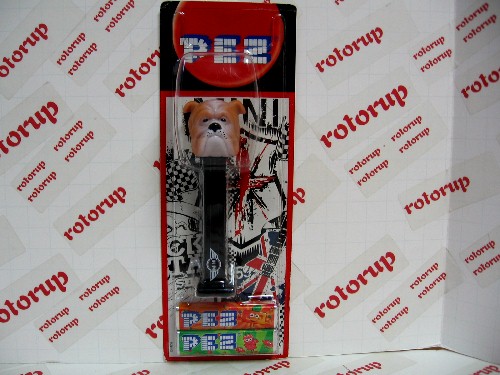 Mini Cooper Bulldog limited European release / $35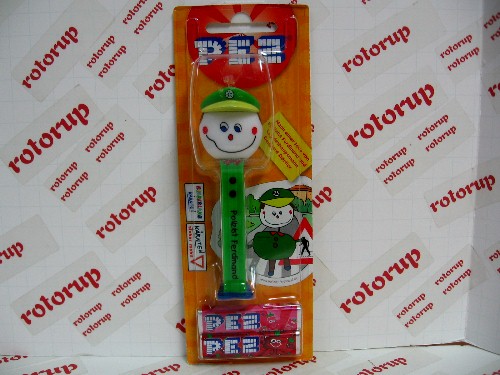 Ferdinand the Police Officer School Crossing Guard European / 50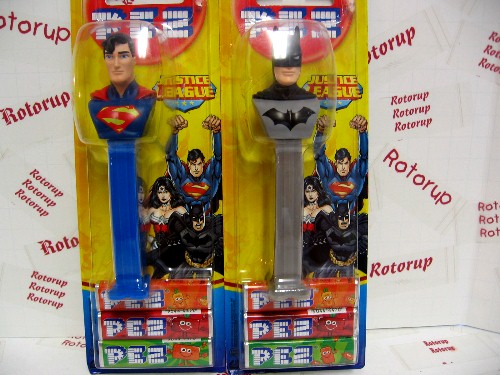 Justice League Superman and Batman European / $14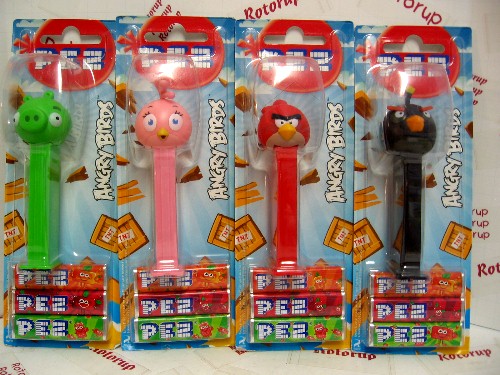 Angry Birds European carded set of 4 / $18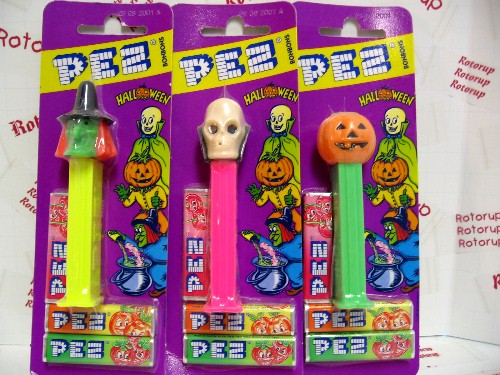 European Halloween variations on cards / $24 / SOLD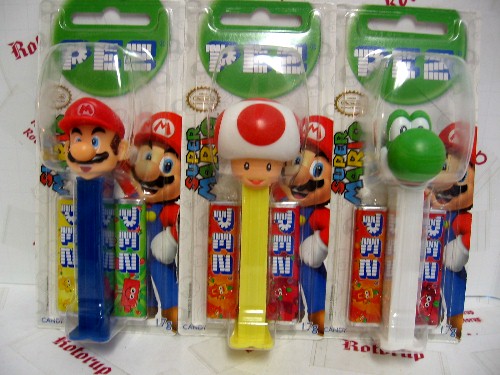 Super Mario set of 3 on European Cards / 18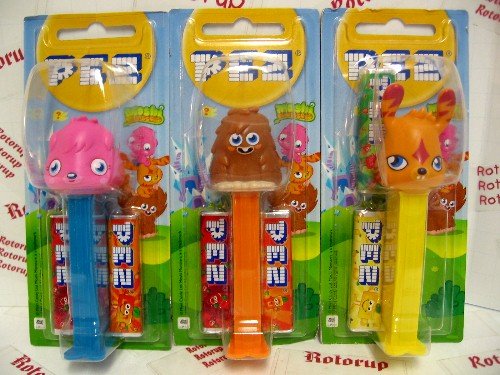 European issue Moshi Monsters set of 3 / $18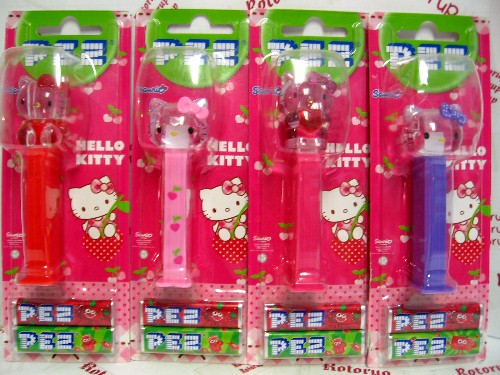 Crystal Hello Kitty European issue / $24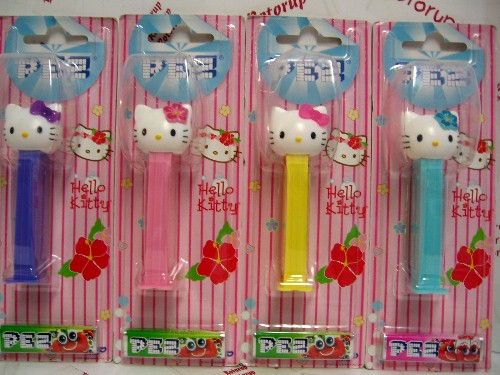 Pastel Hello Kitty European Issue / 24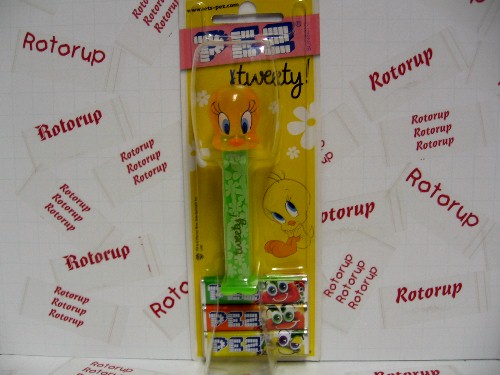 Yellow Crystal Tweety with printed stem European / $12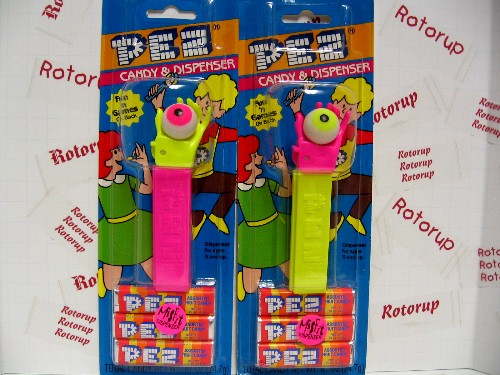 Psychedelic Eyes USA / $60 for the pair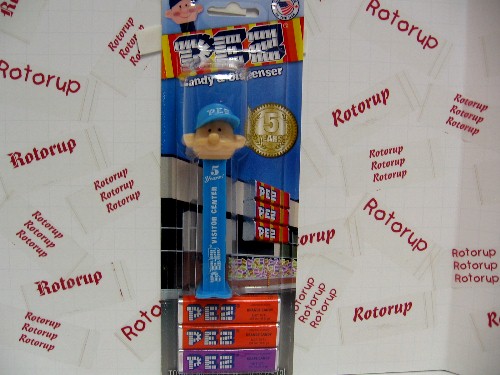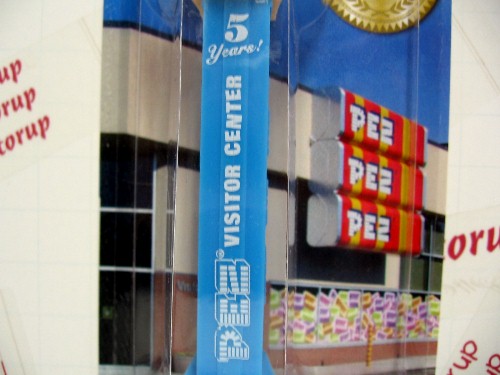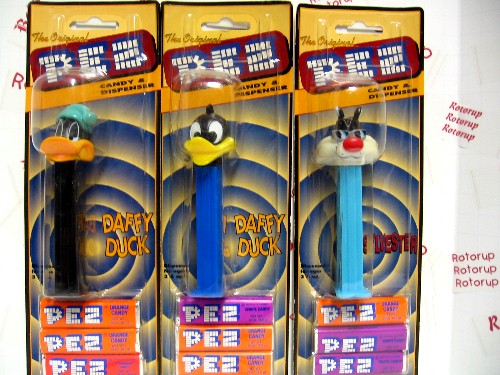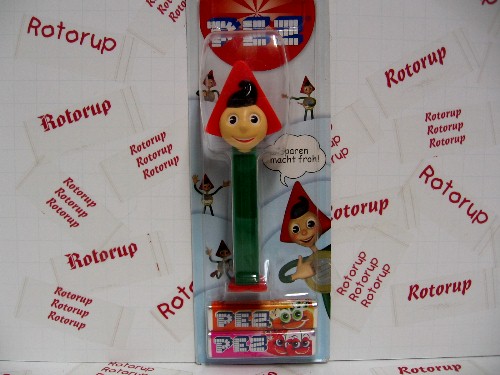 Sparfroh European issue / 30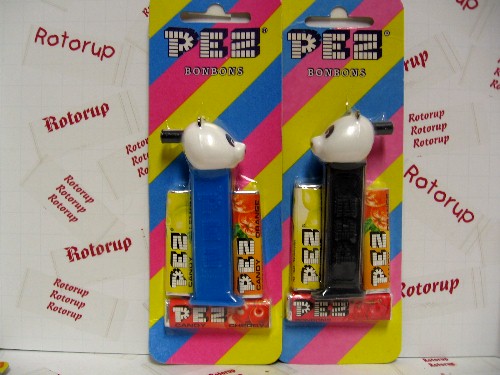 Panda MMM's $6 each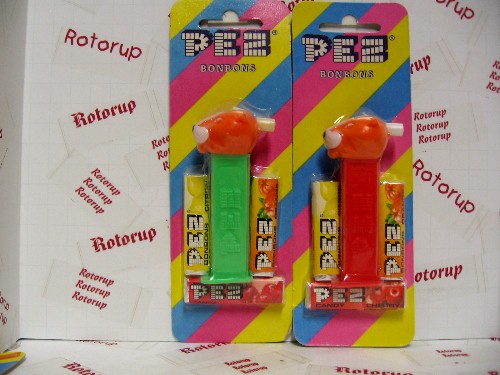 Lion MMM's $6 each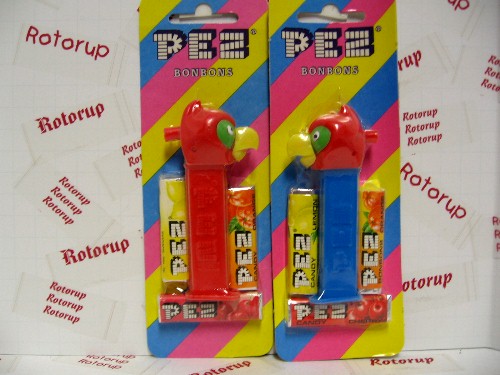 Parrot MMM's $6 each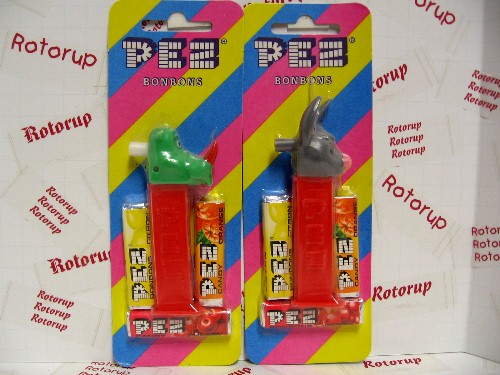 Rhino and Donkey MMM's $6 each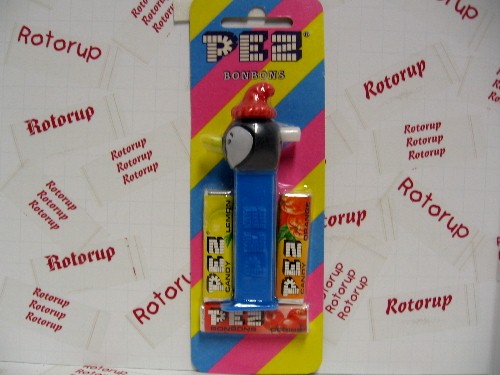 Penguin MMM $6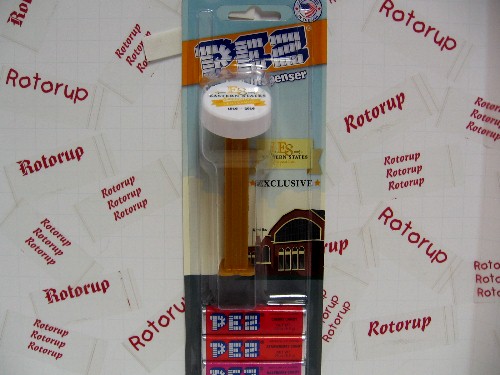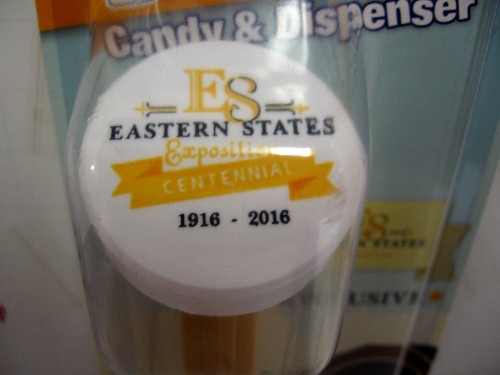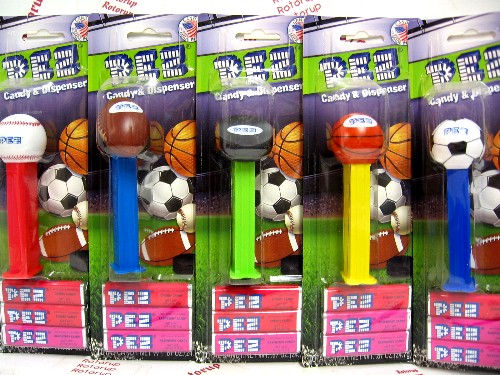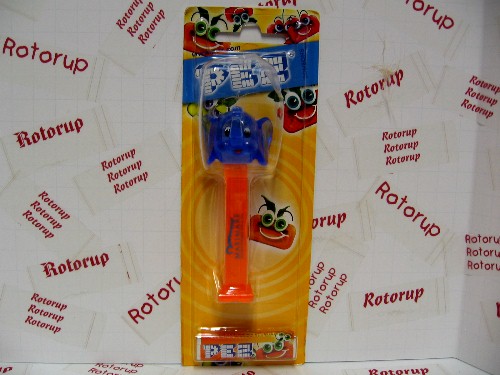 Maximare Elephant European Card / $30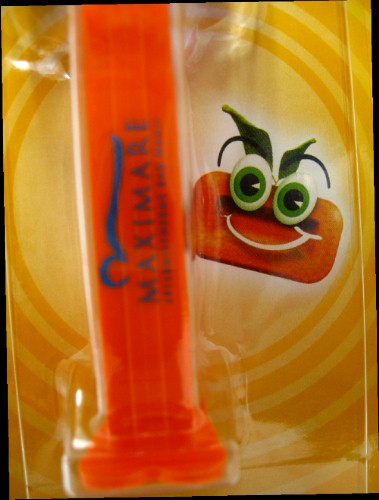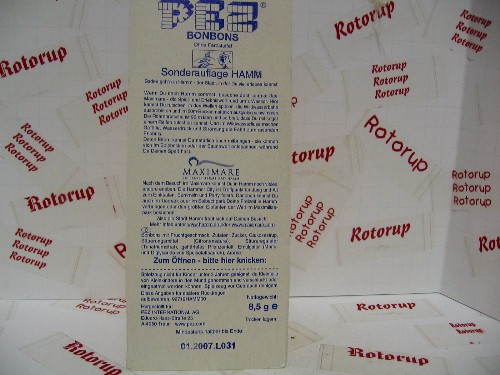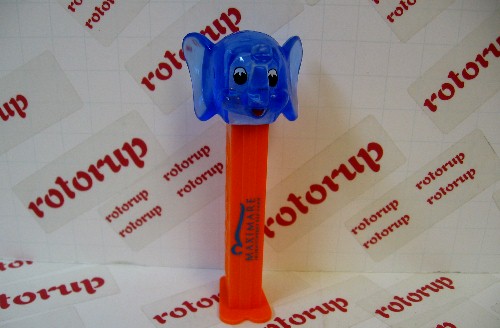 Maximare Elephant loose $25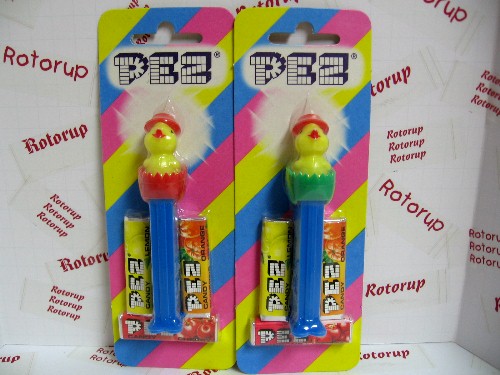 chicks on Euro halo cards / $6 each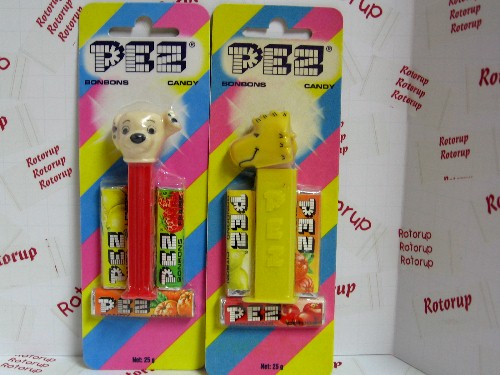 Dalmation on halo card / $85
Woodstock with feathers on halo card / 25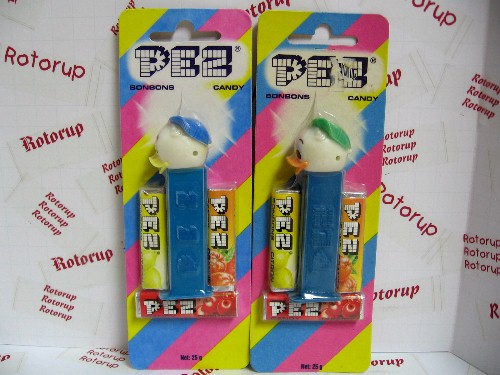 Duck boys on halo cards / $20 each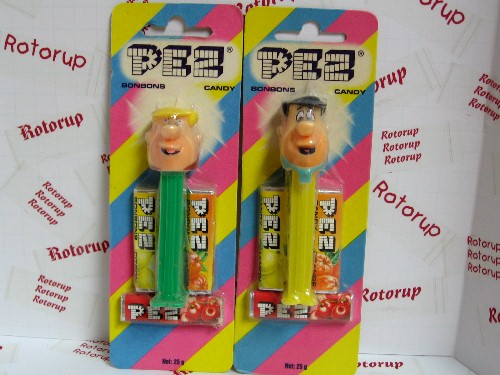 Barney and Fred on halo cards / $8 each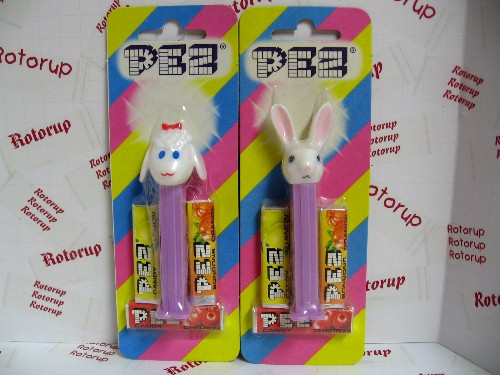 Lamb and rabbit onhalo cards $8 each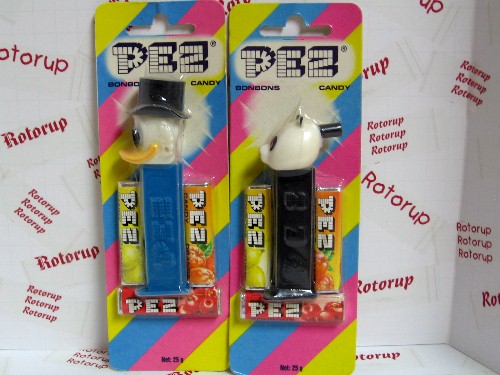 Scrooge on halo card / $12 Panda on halo card $9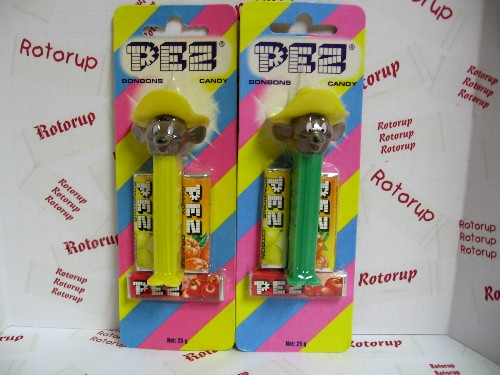 Speedy Gonzales on halo cards / $20 each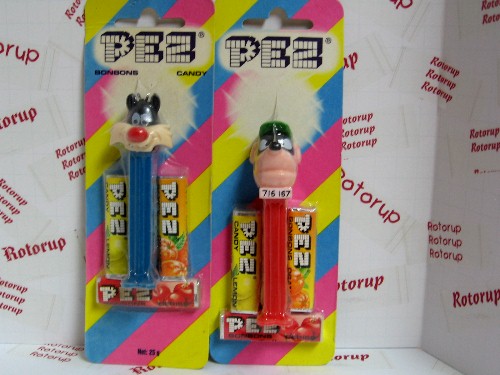 Sylvester and Bouncer on halo cards / $12 each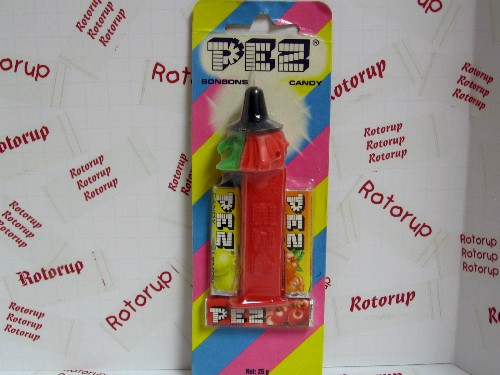 Witch on halo card / $10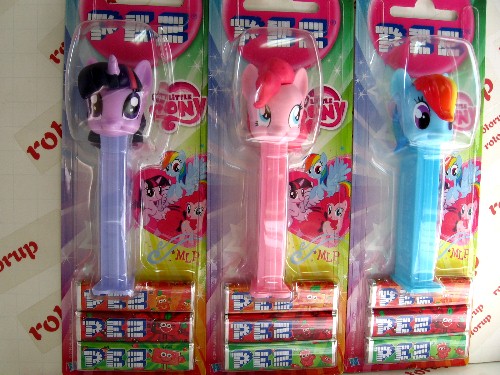 My Little Pony set of 3 on European cards / $18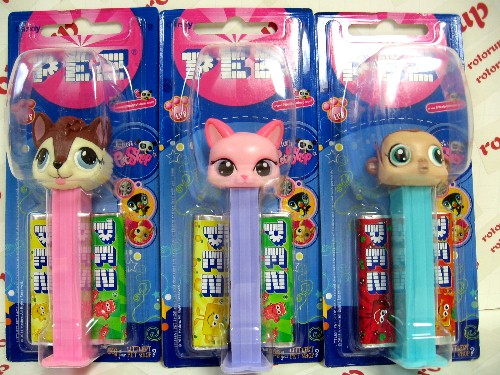 Littlest Pet Shop on European Cards / $18.00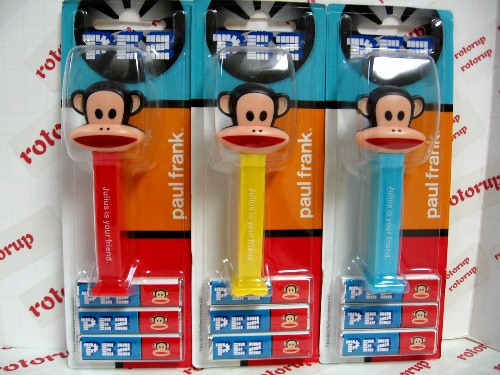 Paul Frank Julius Is My Friend on European cards / $24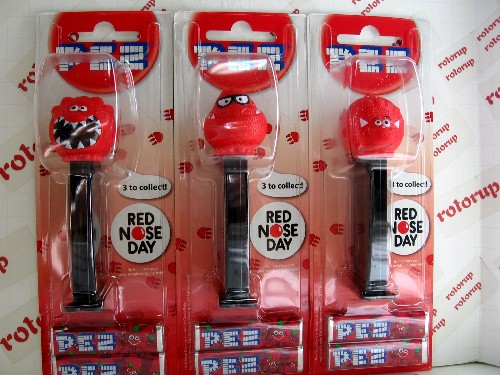 Red Nose Day United Kingdom / $60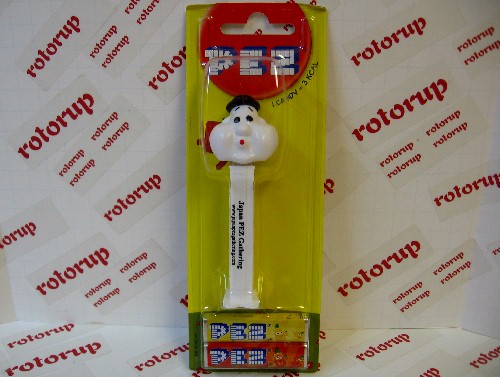 Very limited availability. This white and black bubbleman was an exclusive made for the Japanese PEZ Gathering / 200.00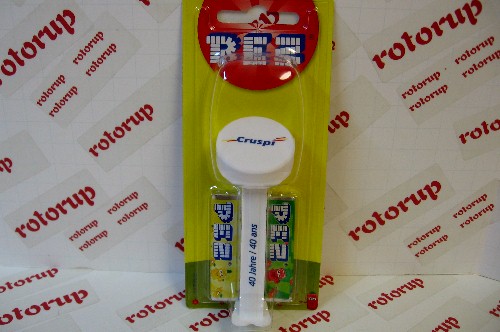 Very limited availability. CRUSPI / 200.00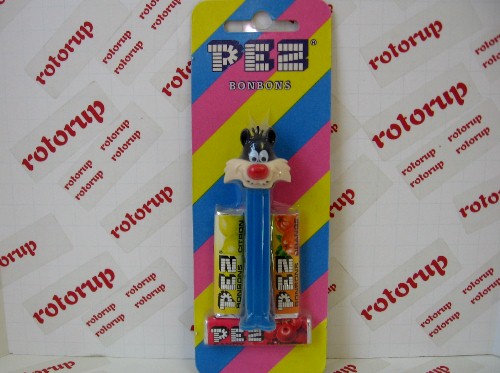 Sylvester with cream face and whiskers. Early 1990's / $15.00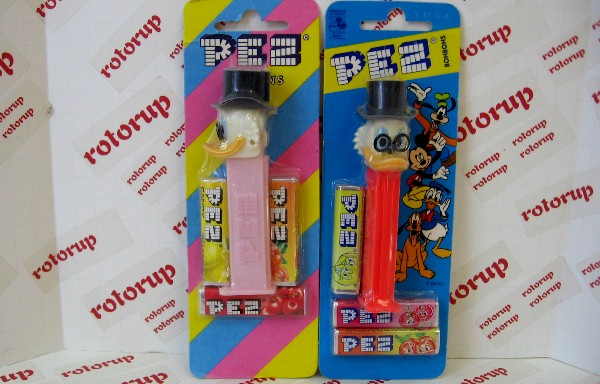 Pink Stem SOLD / red stem early 1990's/ $20.00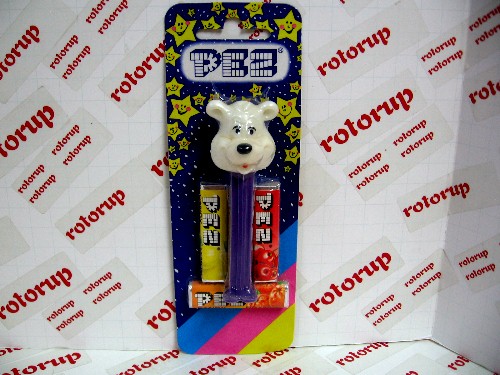 Beautiful Original Icee Bear on starry-stripe European Card
circa 1990's / $20.00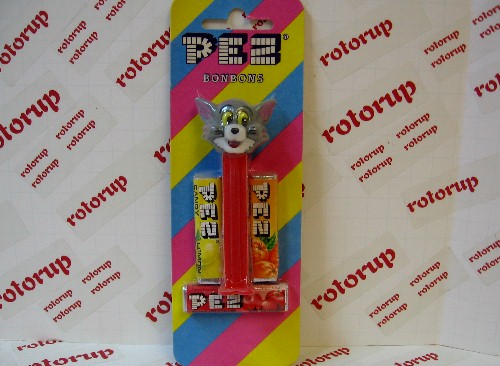 3pc face Tom / from 1993 / $15.00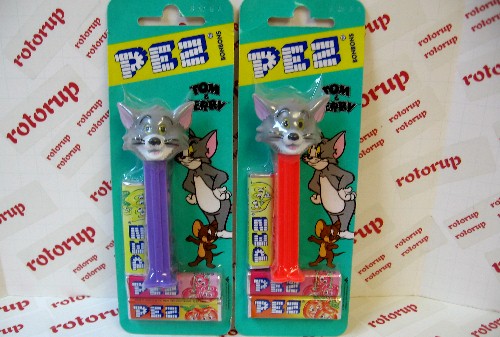 Tom on purple stem or red stem / 1993 / 10.00 each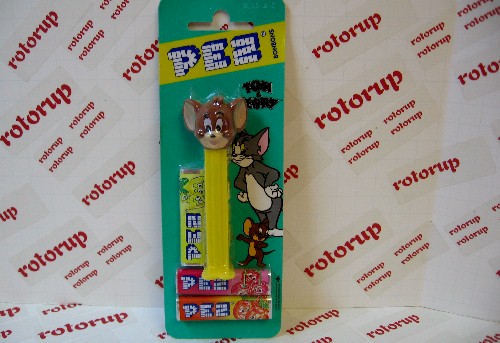 Jerry on yellow stem / 7.00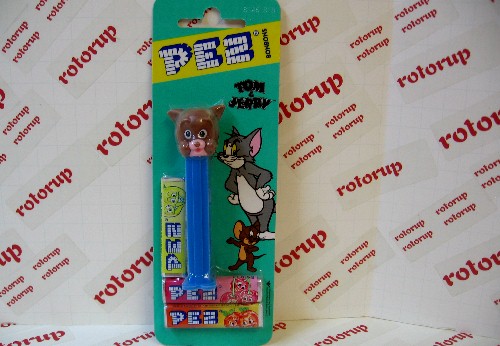 tyke / $25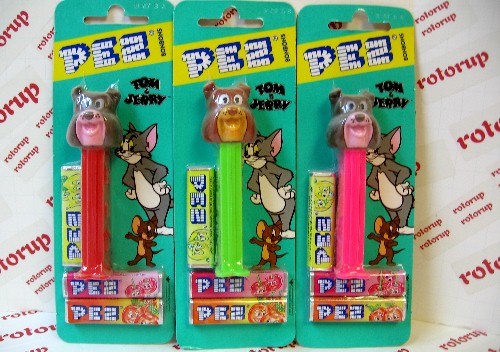 Spike released in 1992 / red stem $8.00/ peach face green stem / $10.00 / hot pink stem / $10.00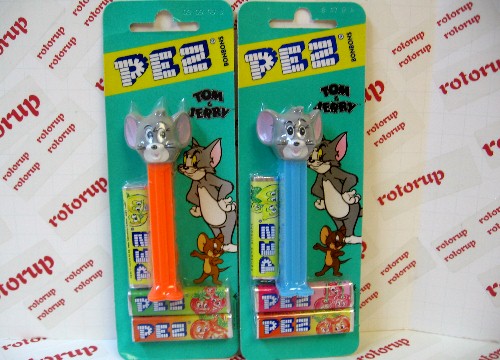 Tuffy / 1997 / orange stem or powder blue stem / $10.00 each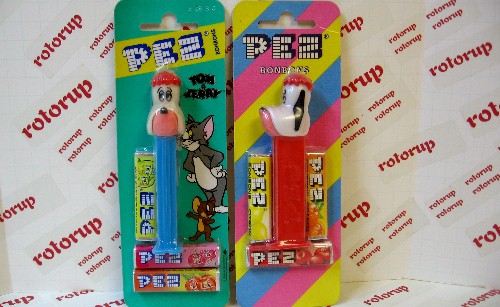 Droopy Dog / 1992 / powder blue stem or red stem / $15.00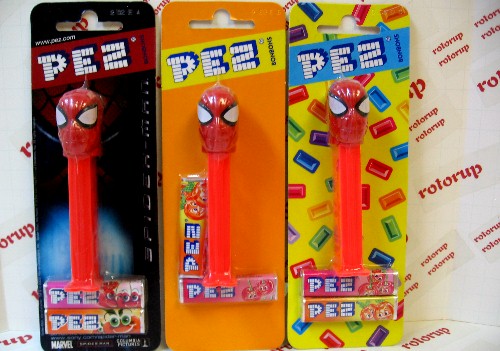 Big Head Spidys
black card /