If you would like to purchase any item (s) on this page, please contact me at tina@snowcrest.net. I accept Paypal
Discontinued Pez 4 Sale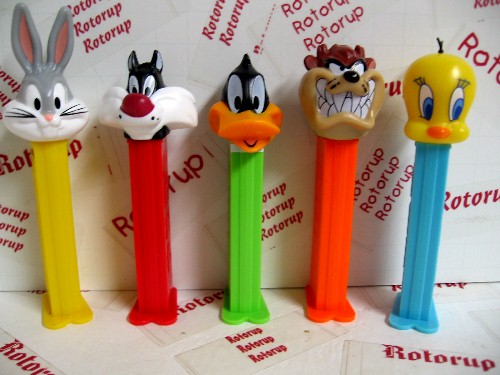 Set of 5 Looney tunes / Bugs Bunny, Sylvester / Daffy Duck / Taz and Tweety /
European issue / $25.00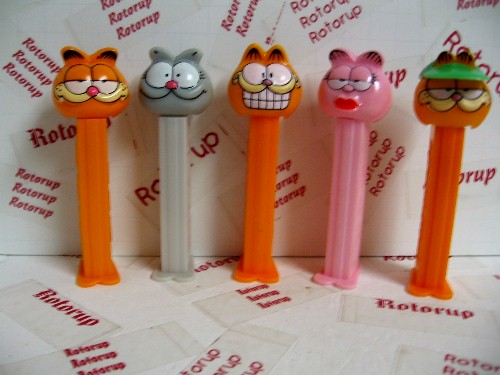 5 Old Garfield. Regular Garfield, Nermal, Garfield with teeth, Arlene and Garfield with visor / $10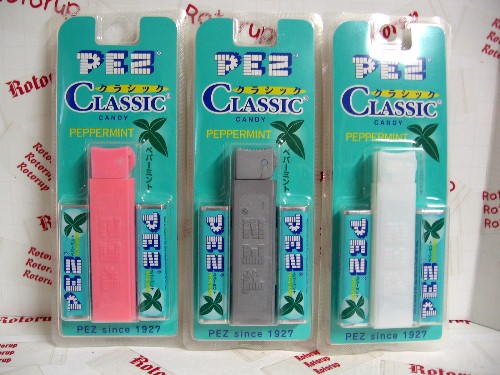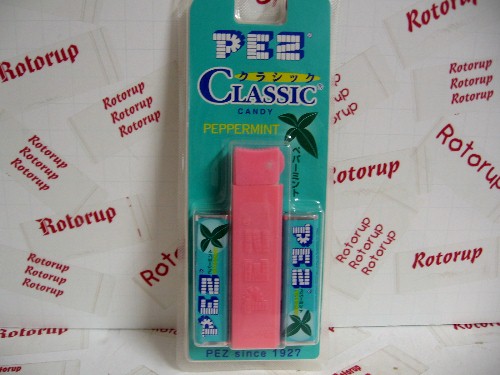 Japanese Classic Regulars came to us from Japan quite a few years ago. They are absolutely gorgeous.
buy all 3 shown for $30 plus $4.00 postage or individuals for $10 each plus $4 postage.
Black and Gold are SOLD OUT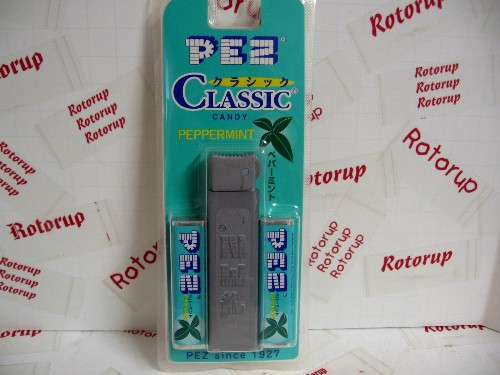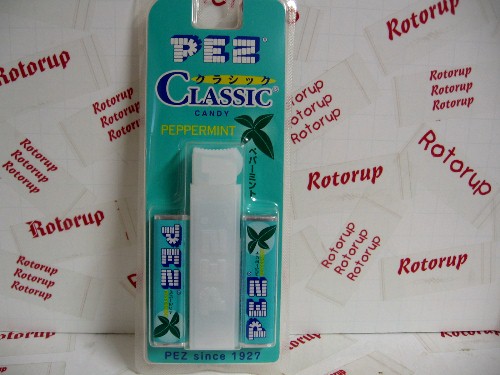 Please ask about availability of these pieces as I may or may not still have all of them. Thanks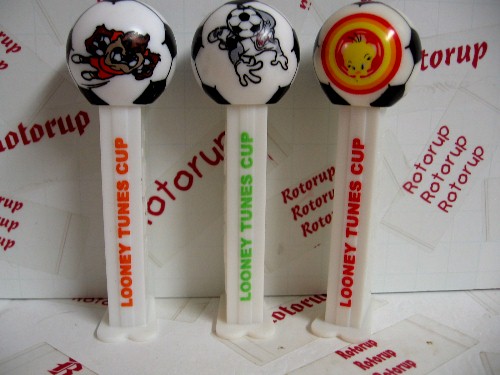 Looney Tunes Soccer Set. Taz, Bugs & Tweety released in 2006 / $30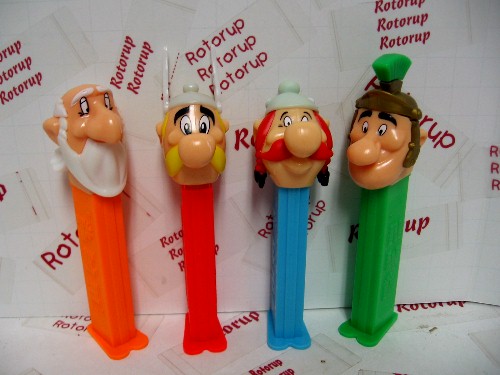 The Asterix set of 4 includes: Getafix, Asterix, Obelix and Roman Soldier
set was released in Europe in 1998. This set is NEW old stock.
$16.00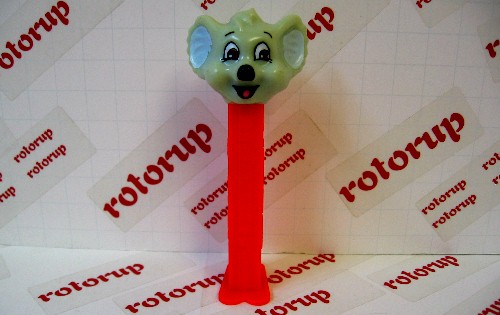 Blinky Bill introduced in 1997 as part of the Kooky Zoo series / $5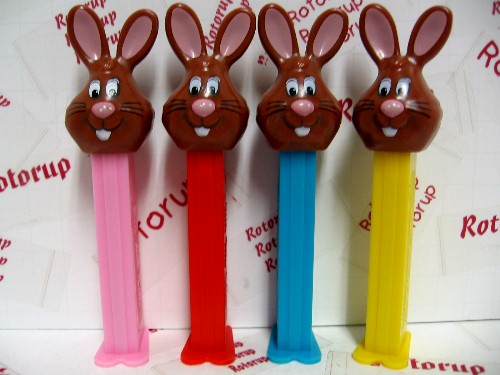 Dylans Bunnies ( Jeffrey ) came in 4 stem colors. These were an exclusive to Dylans Candy Bar Stores in New York
$24.00 for set of 4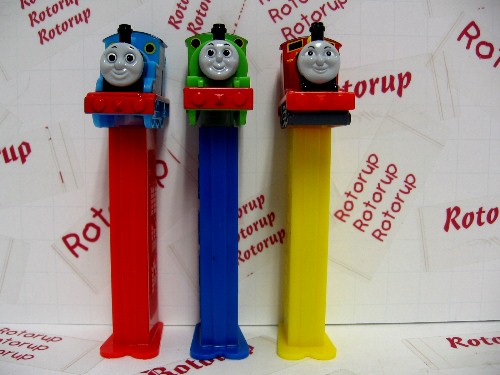 Thomas the Train original set of 3 / $6.00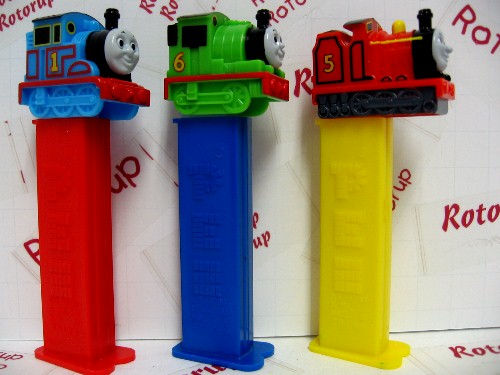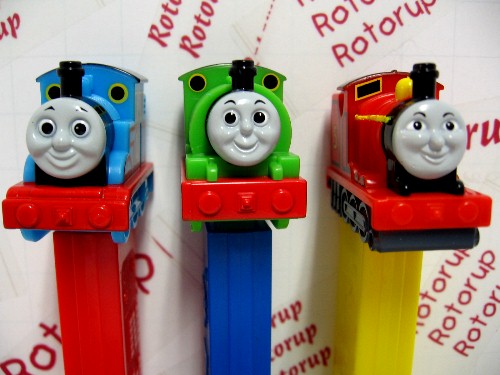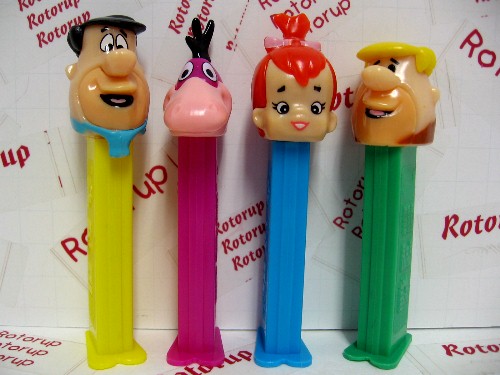 Meet the Flintstones Fred, Dino, Pebbles and Barney / $8 for the set of 4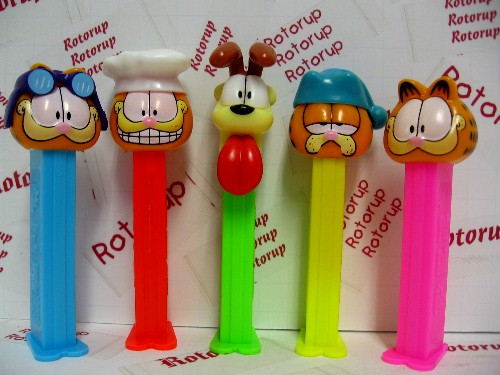 Neon Garfield set of 5. Garfield pilot, Garfield chef, Odie, Sleepy Garfield and regular Garfield / set of 5 $12.50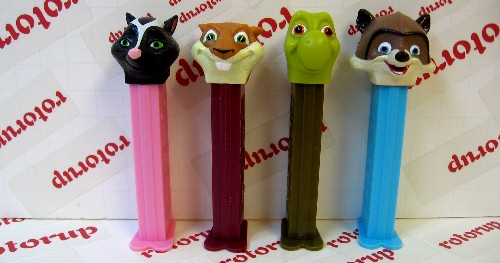 Over the Hedge set of 4 / $10
Stella the skunk, Hammy the red squirrel, Verne the turtle and RJ the raccoon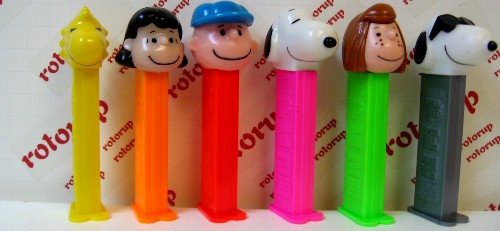 set of 6 Neon Peanuts / $15
Woodstock, Lucy, CharlieBrown, Snoopy, Peppermint Patty and Joe Cool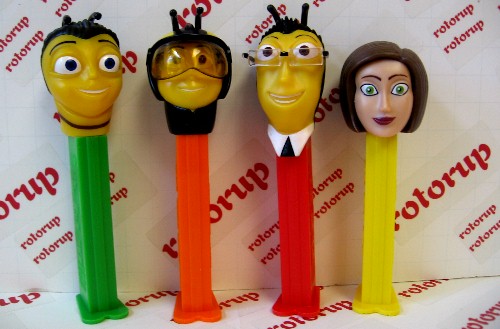 The Bee Movie set of 4 / $10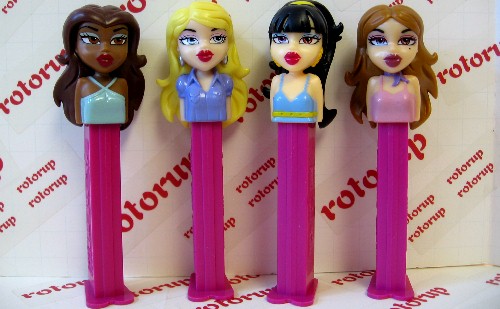 the Bratz / $10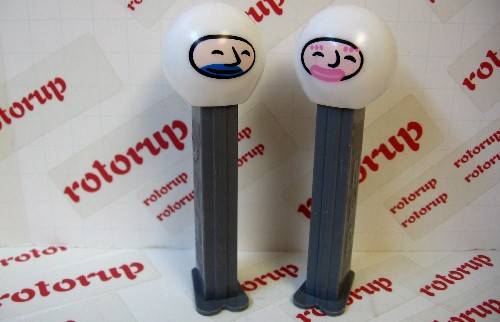 European issue Bundesrat Boy and Girl issued in 2004 / set $30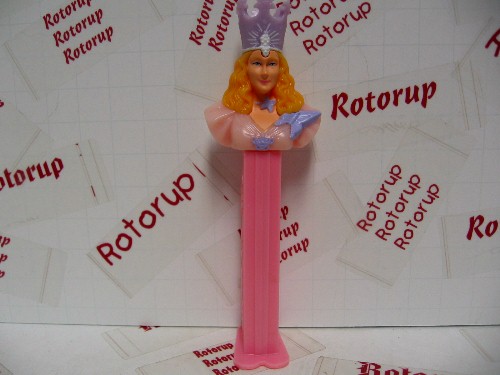 glenda the good witch from the Wizard Of OZ / $5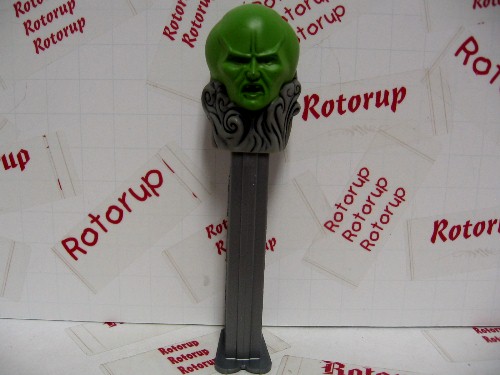 The Wizaard OF OZ / $5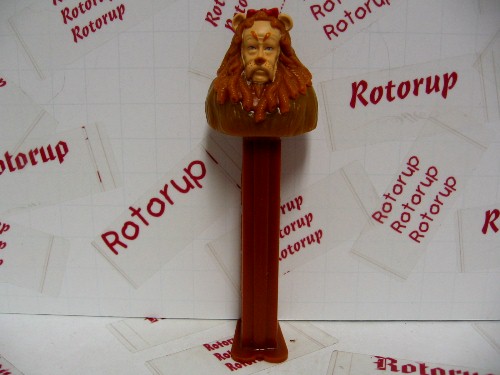 The Cowardly Lion from the Wizard of OZ / $5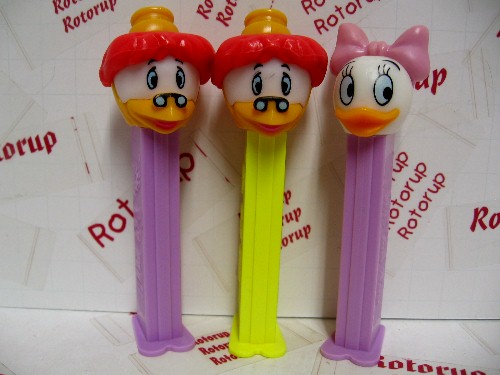 Duck Tales, Gyro Gearloose on lav stem and yellow stem, Webagail on Lavendar stem
$6.00 each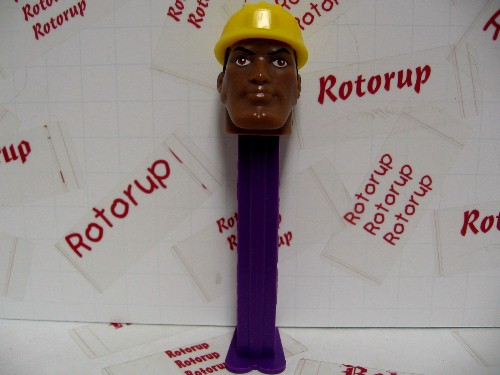 AA Construction Worker $10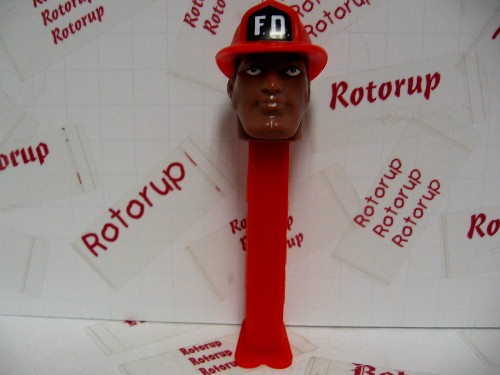 AA Fireman $10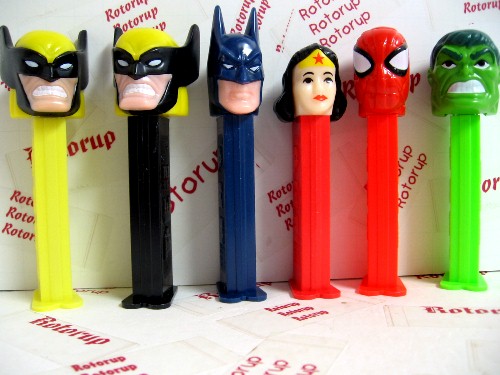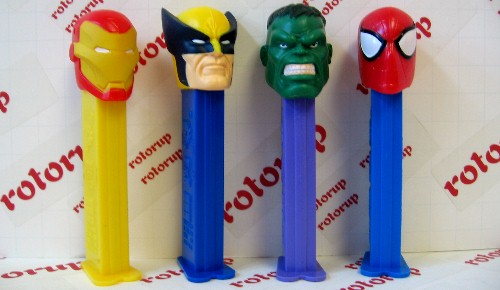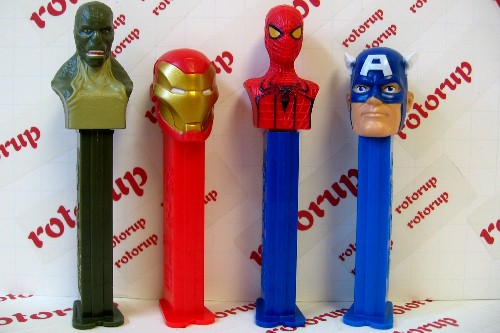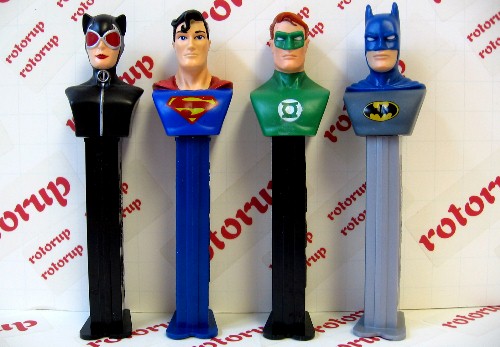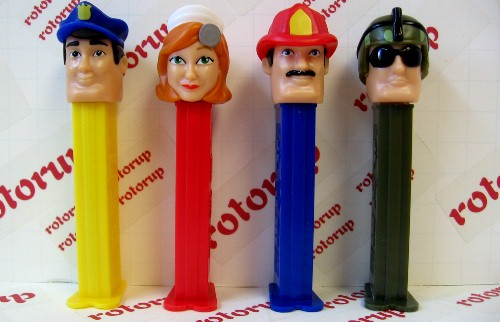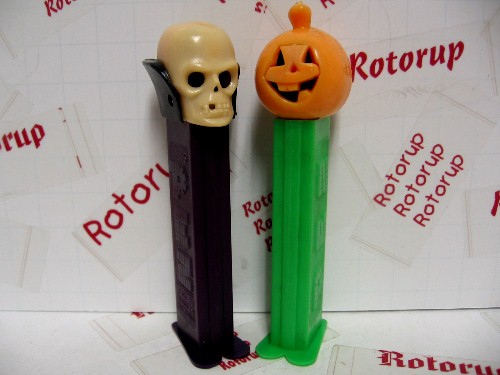 Skull and small head pumpkin / $20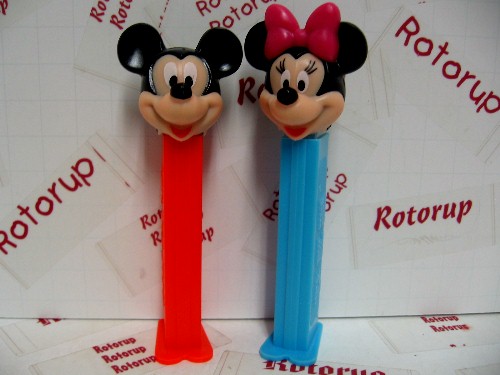 Neon stems Mickey and Minnie $6 for the set
Original Icee Bear $15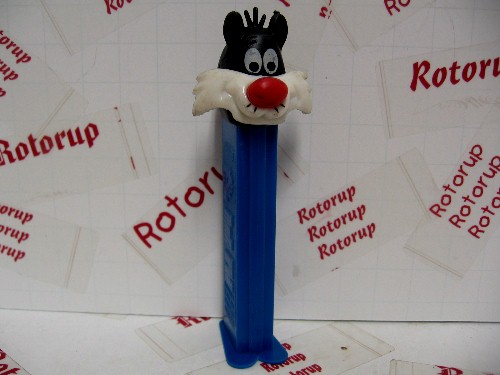 Sylvester white with whiskers $15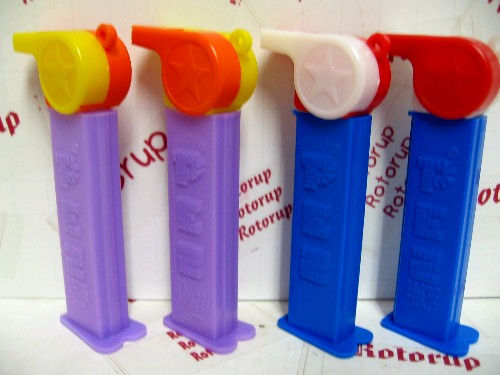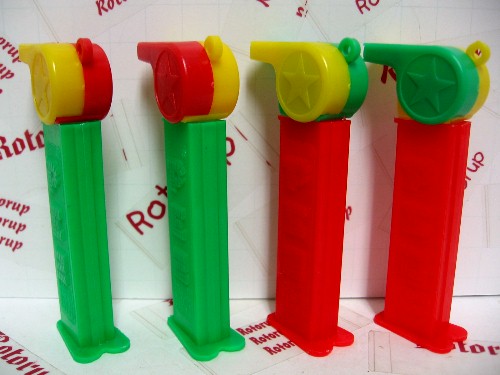 set of 8 coach whistles $24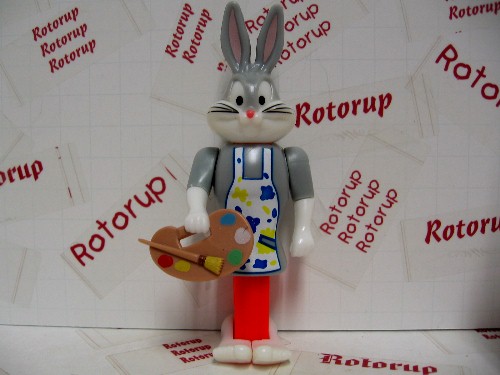 Painter Bugs Bunny neon red stem with body parts $15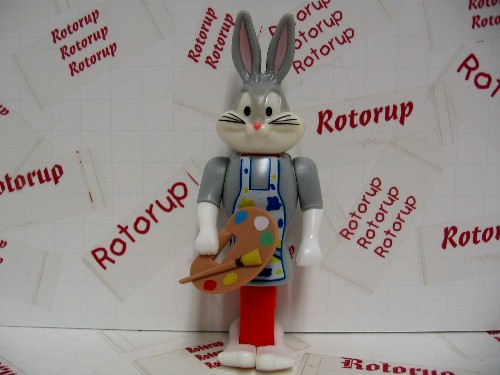 Painter Bugs Bunny red stem with body parts $15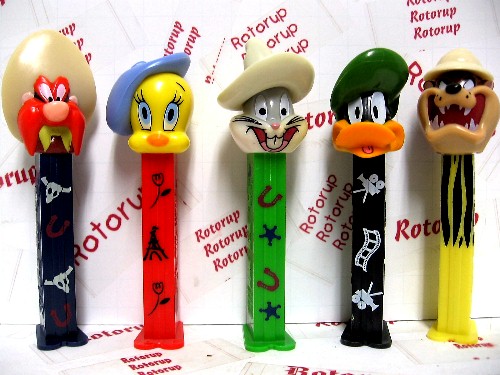 From 2004. Full set of Looney Tunes Back In Action / $30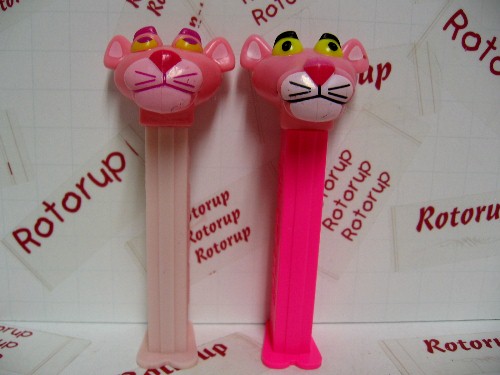 Pinky Panther and Pink Panther $20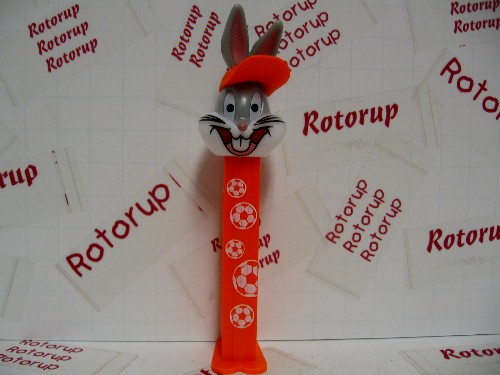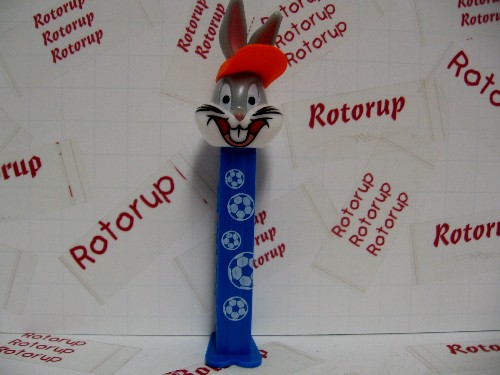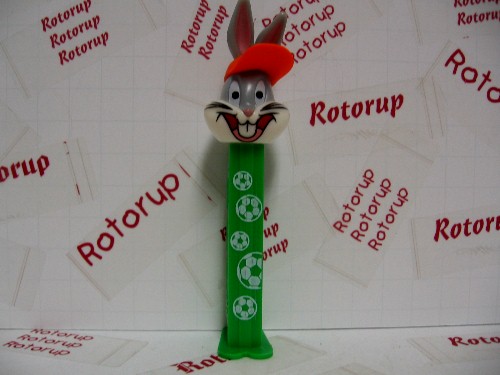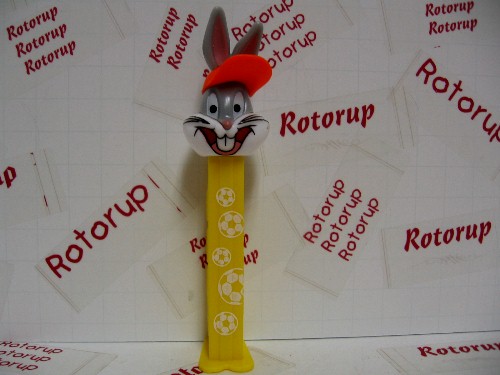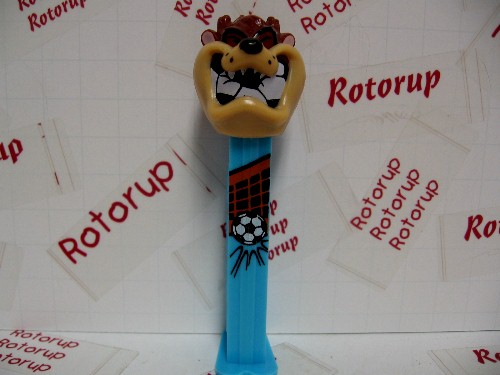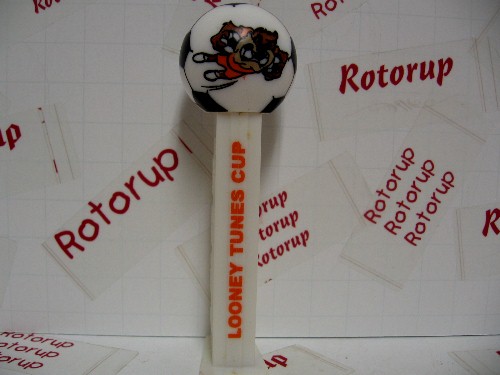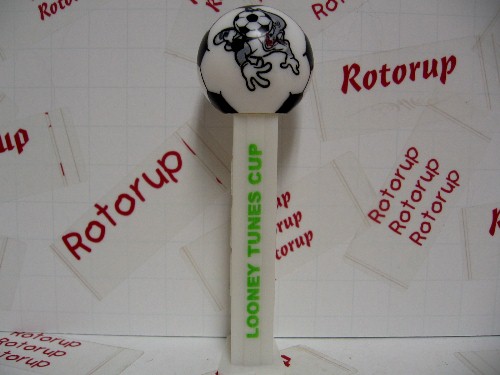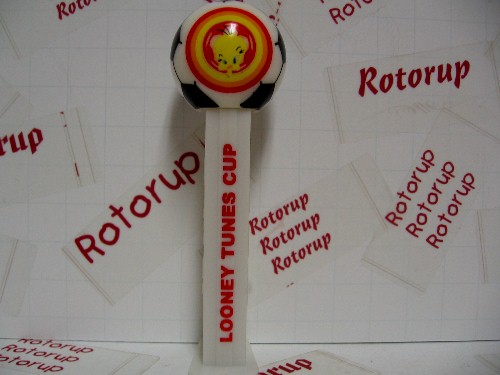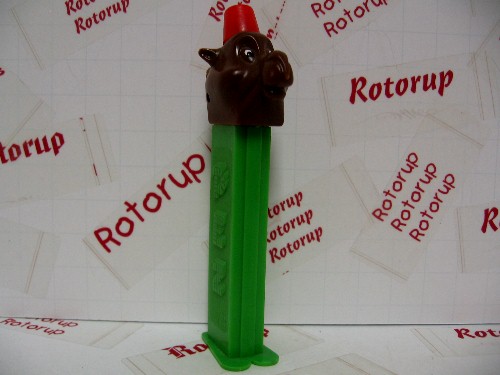 Camel MMM Merry Music maker / from 1990 / $80.00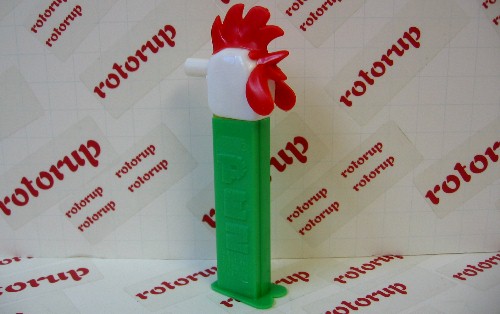 Rooster MMM Merry music maker from 1980/ $25.00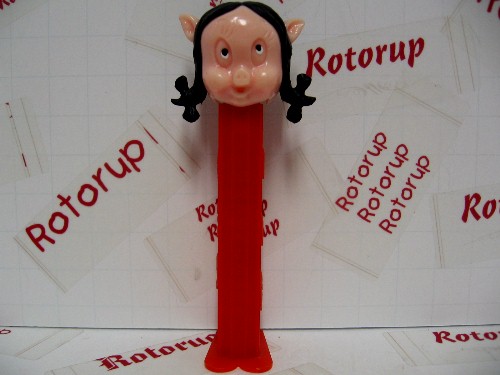 Petunia Pig from the late 1980's / 45.00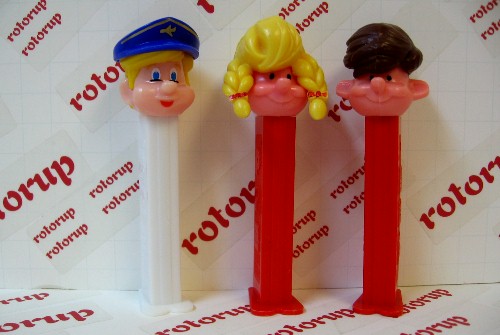 3 PEZpals. Pilot (1997) girl and boy (1994) / $18.00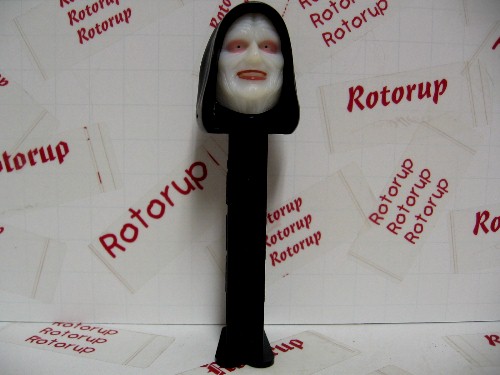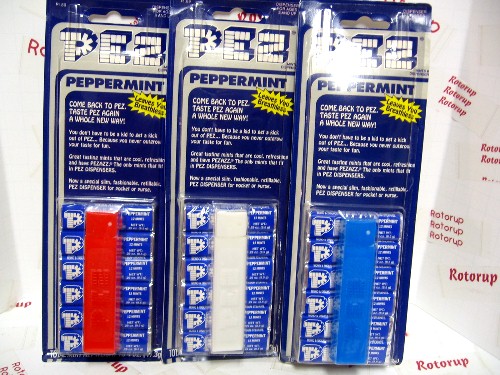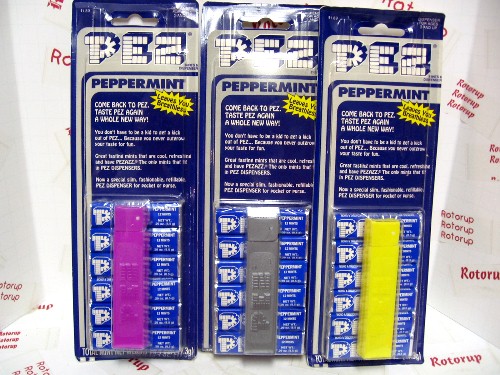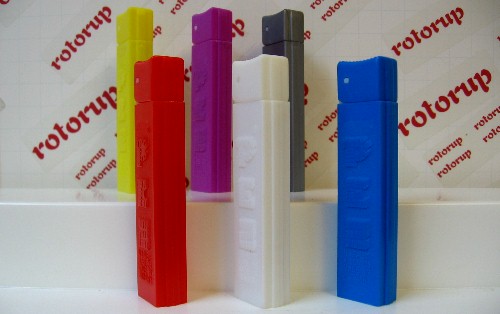 Peppermint regulars from 1995. All 6 colors.
36 packs of peppermint candy
12.00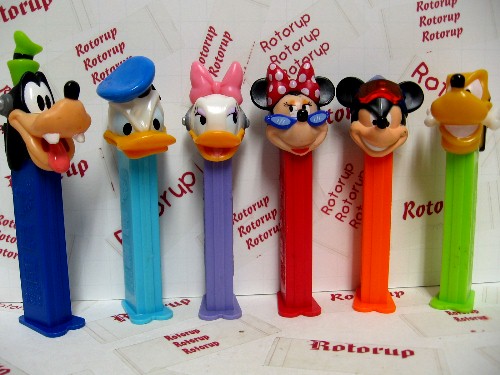 Disney Extreme European Version 2003 / 18.00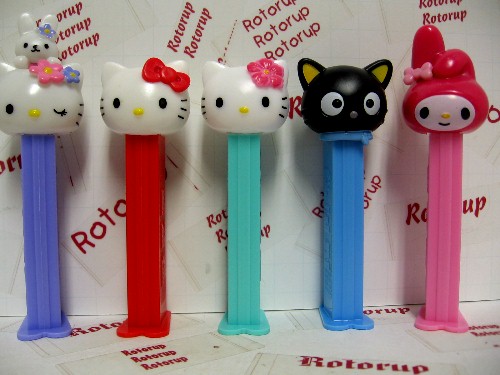 Hello Kitty including Choco Cat / 12.50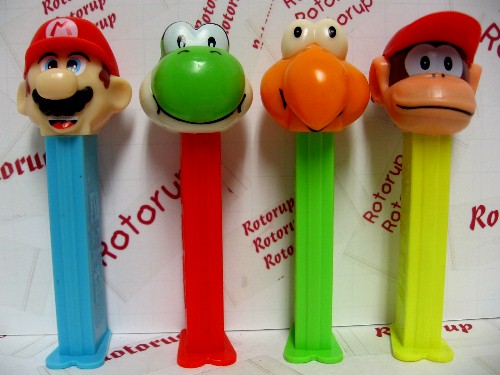 Super Mario European / 2015 / $16.00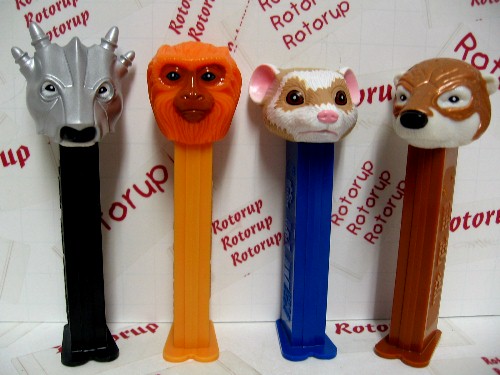 Golden Compass / 12.00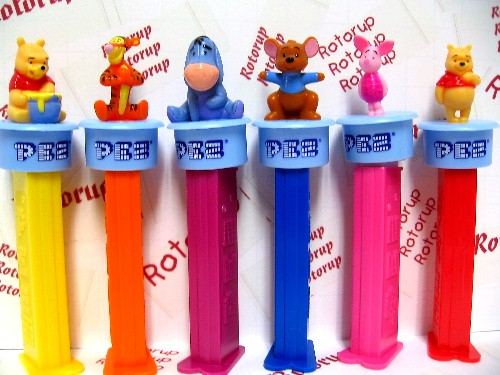 Winnie the Pooh
© Disney
Click & Play. Piglet, Eeyore, Pooh, Pooh with Honey Pot, Tigger, Roo
18.00 for the set of 6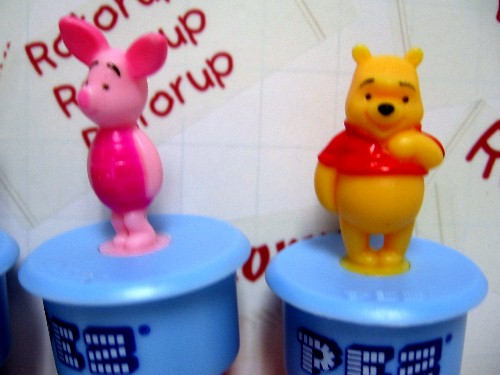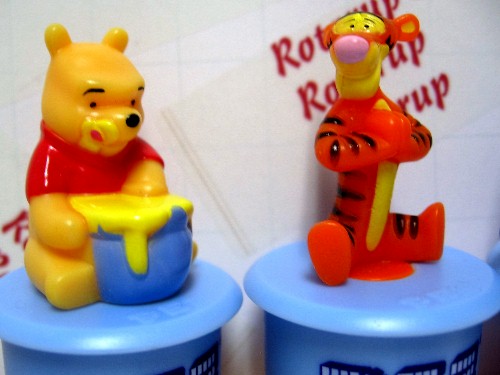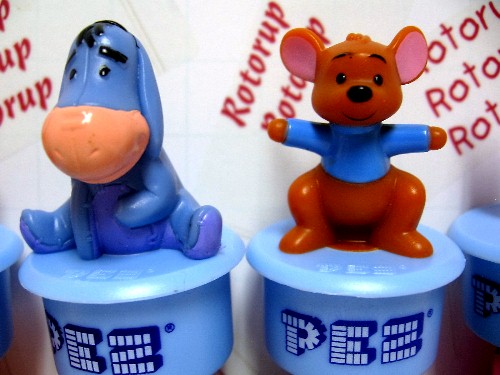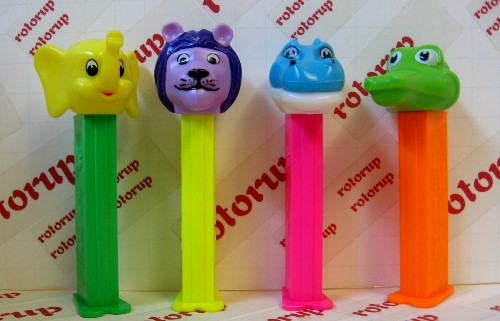 Kooky Zoo released in 1997 / $30.00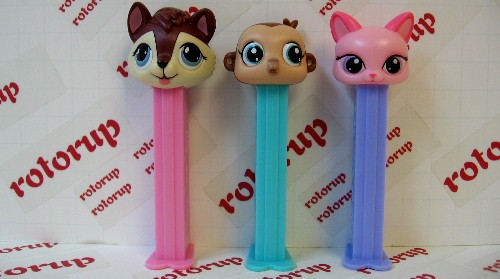 Littlest Pet Shop Dog, Monkey and Cat released in Europe 2011/ $14.00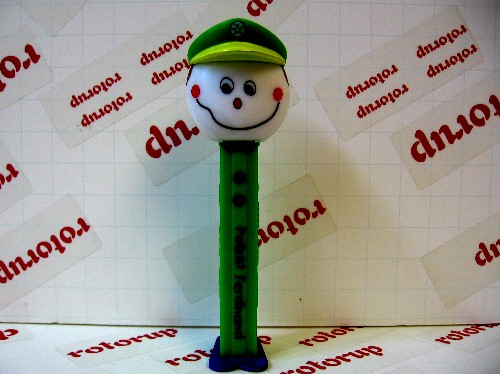 Ferdinand the cross walk guard released in 2013 is an Austrian promotional piece for school children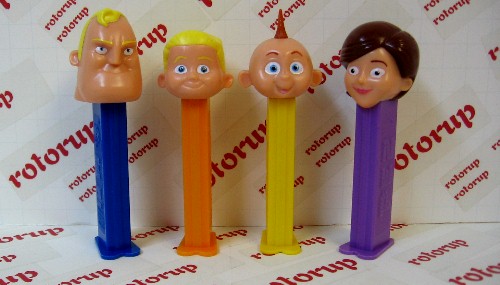 Set of 4 Unmasked Incredibles / $100.00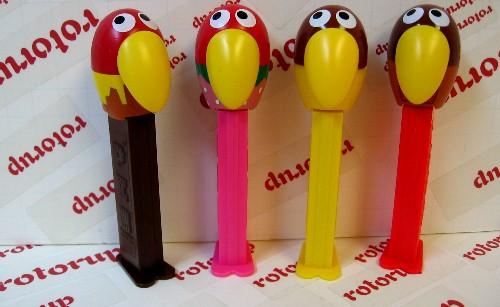 Set of 4 Kyoro Chan / $60.00
Glow In The Dark Bear / $15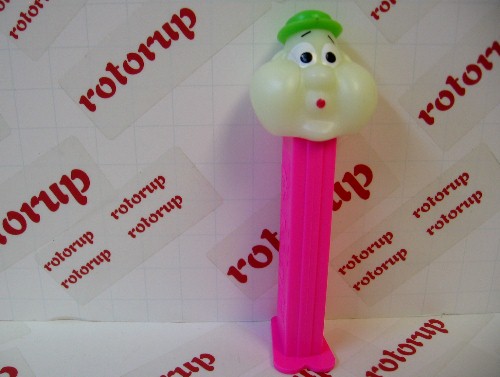 glow In the Dark Bubbleman / $15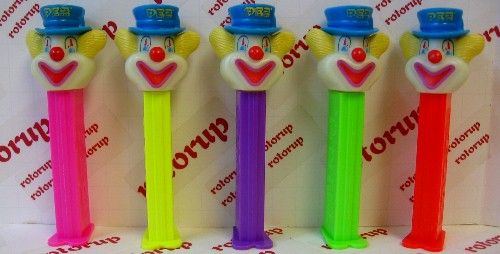 Glow In The Dark Peter PEZ Choose your color or buy the whole set / $15 each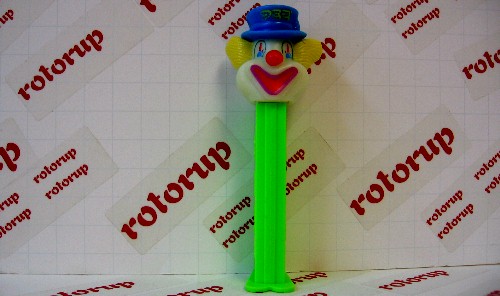 Neon Green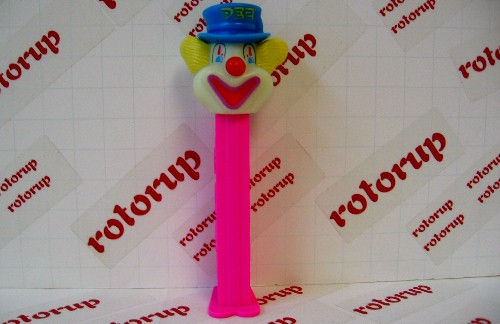 Neon Pink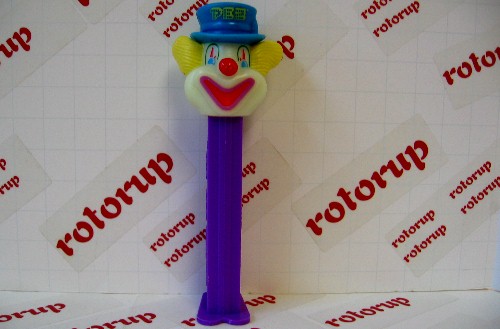 Neon Purple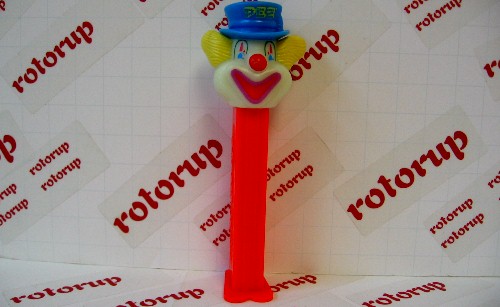 Neon Red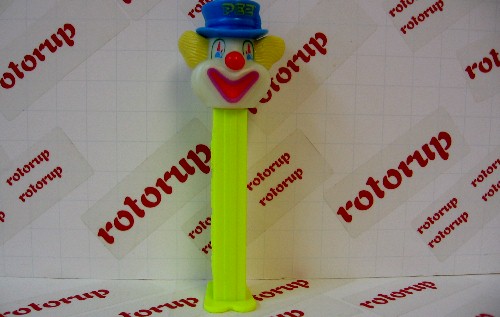 Neon Yellow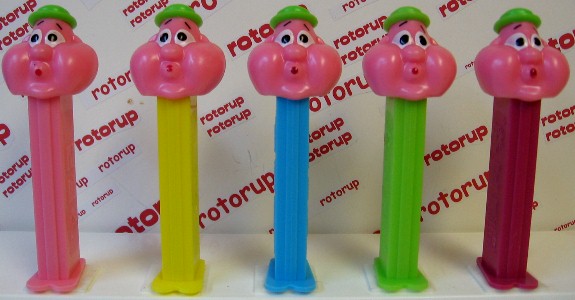 The Original Bubbleman Set of 5
When originally offered by PEZ Co., these were only available with other sets..
You bought a set of muppets and 1 stem of bubbleman along with a couple other pieces.
In order to get a complete set, you had to buy 5 different offers. That made them prettydarn expensive @ $16.00 each.
If you would like to purchase individual stem colors, I may be able to do that. Some of them I don't have extras of. Please ask.
$80.00 / set of all 5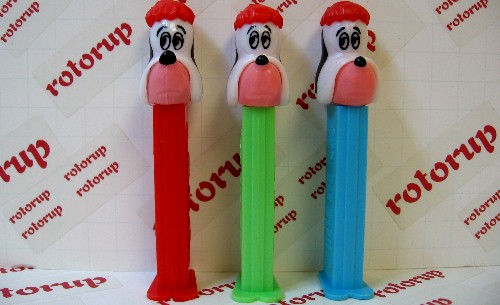 Droopy Dog / $7.00 each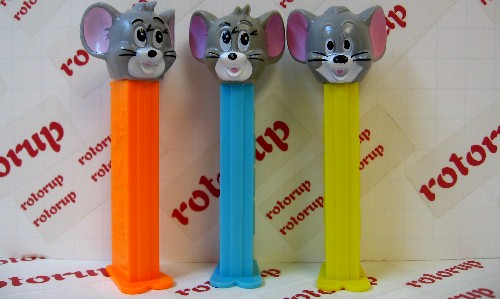 Tuffy / $7.00 each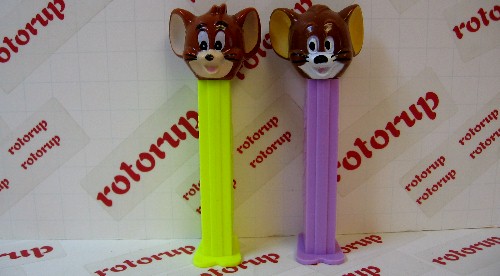 1995 Jerry cream face or white face / $7.00 each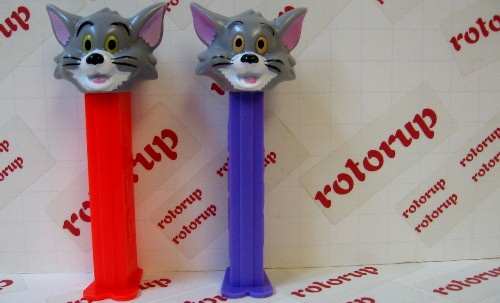 1993 Tom red stem or purple stem / $7.00 each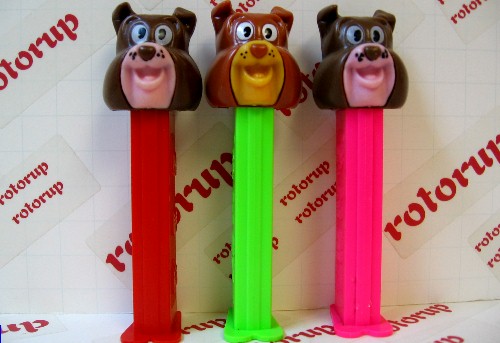 1992 Spike pink face / $7.00 / Peach face / $9.00 each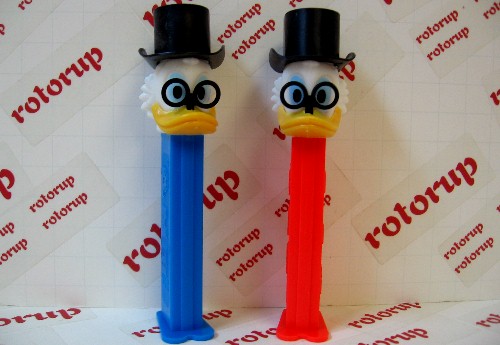 1991 Scrooge blue stem $6.00 / red stem / $10.00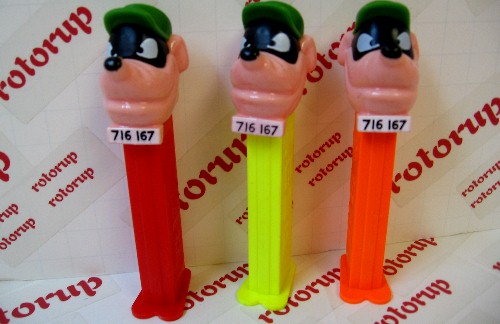 1992 Bouncer Beagle / red and orange stem $10 each. / yellow stem / $6.00 each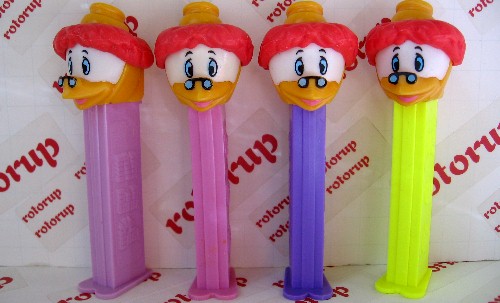 1992 Gyro Gearloose / $9.00 each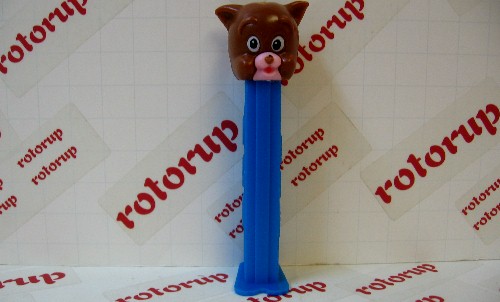 Tyke / $18.00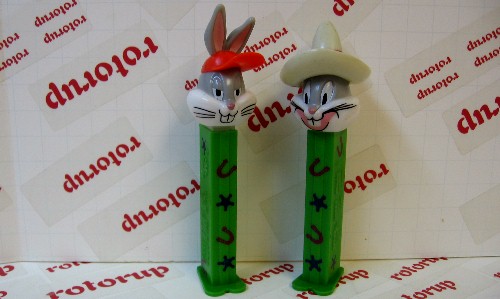 Back in Action Bugs with ball cap and with sombrero / $14.00 for the set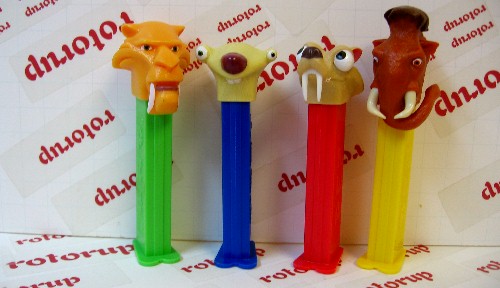 Ice Age / $10.00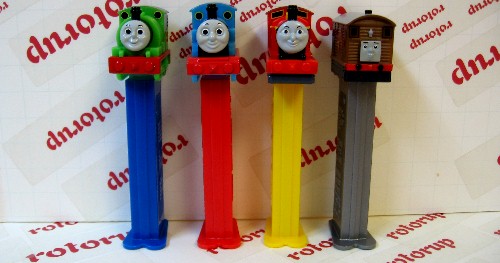 thomas the train / $10.00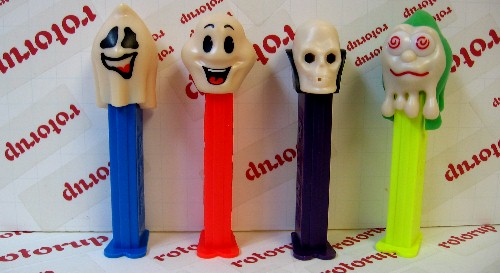 *bone* Non Glowing ghosts / $12.00 / set of 4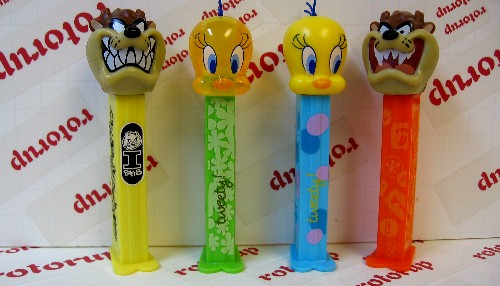 Taz N Tweety with the green stem tweety in crystal/ $18.00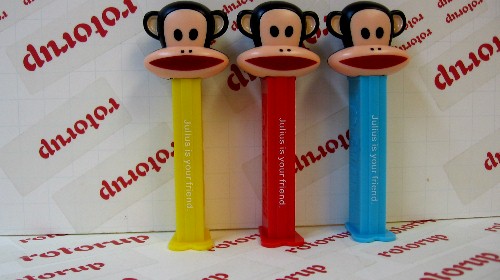 Julius is my friend / $21.00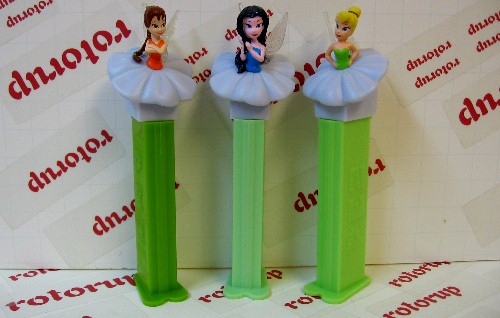 Euro Fairies / $21.00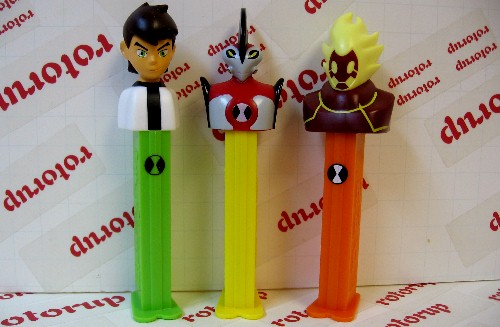 Ben 10 / $18.00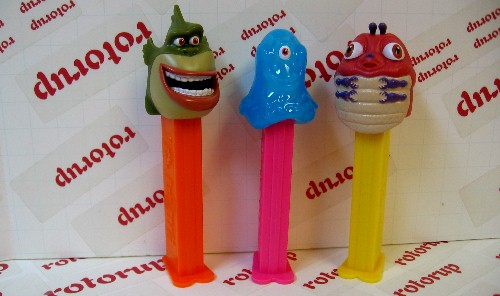 Monsters VS Aliens / 18.00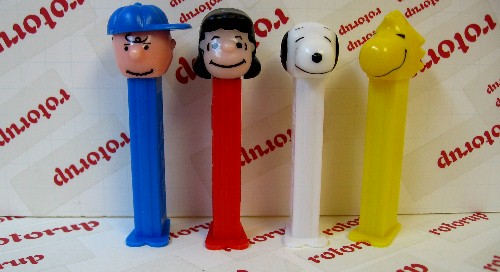 Original Peanuts set of 4 / $10.00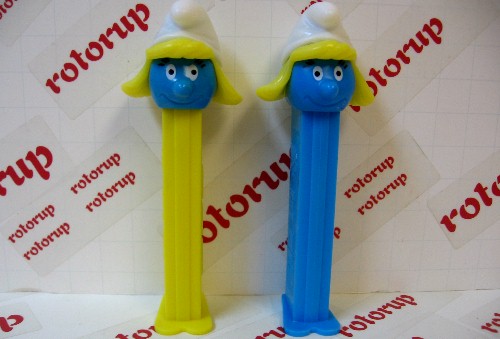 1989 Series 1 Smurfs/ Smurfette yellow or blue stem / $8.00 each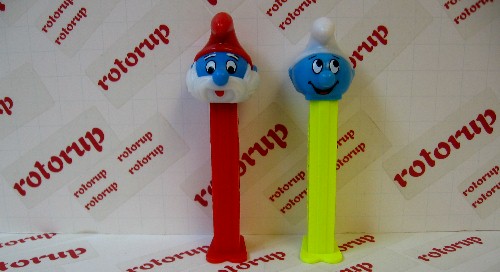 Series 2 Smurfs / Papa Smurf / $6.00 / Smurf / $6.00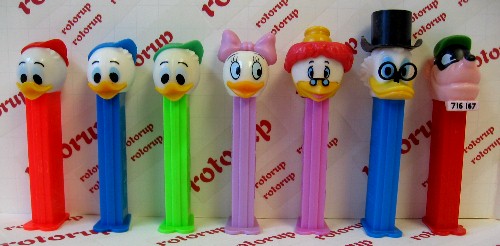 Set of 7 Ducktales: Huey, Dewey, Louie, Webagail, Gyro Gearloose, Scrooge and Bouncer $48.00 for the full set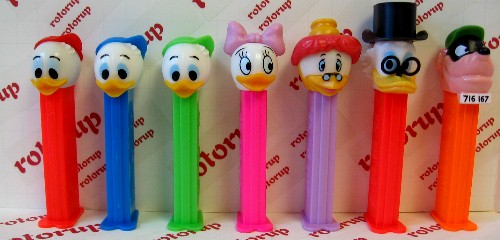 Set of 7 ducktales : Huey, Dewey, Louie, Webagail, Gyro Gearloose, Scrooge and Bouncer includes neon red stem scrooge / $48.00 for the full set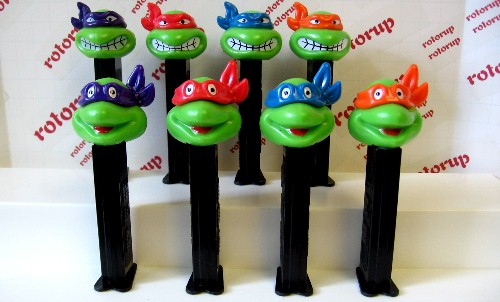 1994 Teenage Mutant Ninja Turtles set of 8 all black stems / $24.00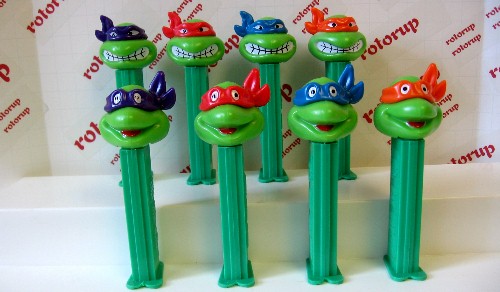 1994 Teenage Mutant Ninja Turtles set of 8 all green stems / $24.00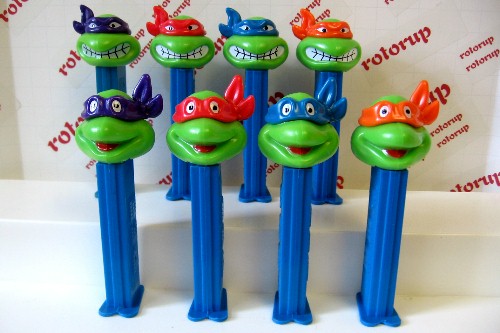 1994 Teenage Mutant Ninja Turtles set of 8 all blue stems $24.00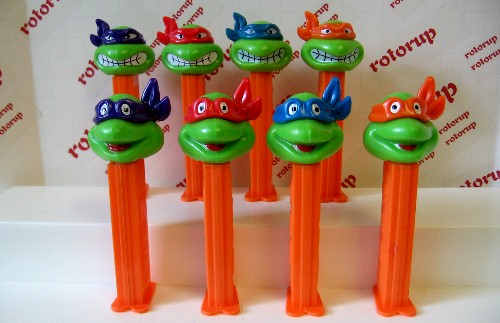 1994 Teenage Mutant Ninja Turtles set of 8 all orange stems / $24.00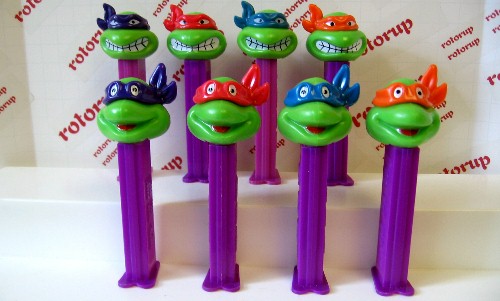 1994 Teenage Mutant Ninja Turtles set of 8 all purple stems / $24.00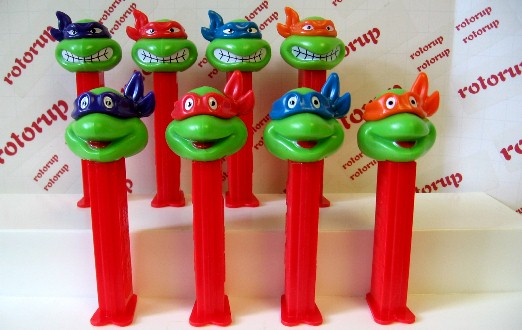 1994 Teenage Mutant Ninja Turtles set of 8 all red stems / $24.00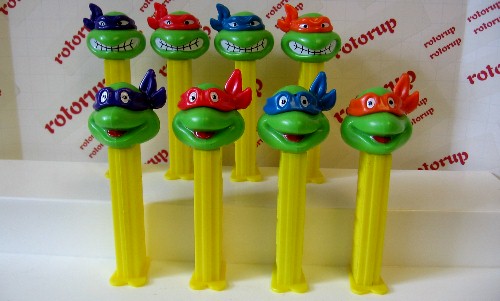 1994 Teenage Mutant Ninja Turtles set of 8 all yellow stems / $24.00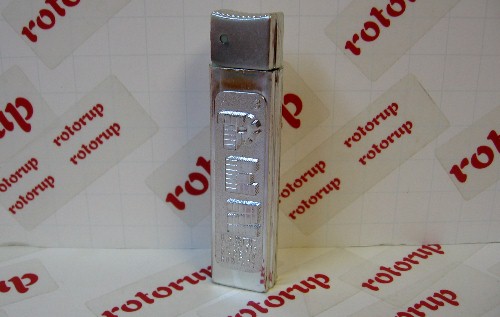 1991 Silver Glow / $20.00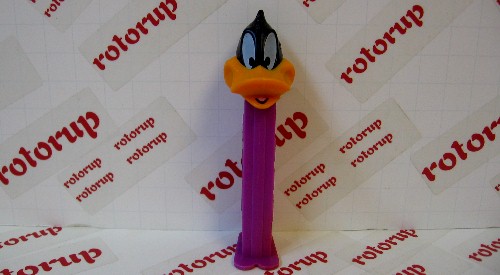 1995 Daffy Duck purple stem / $6.00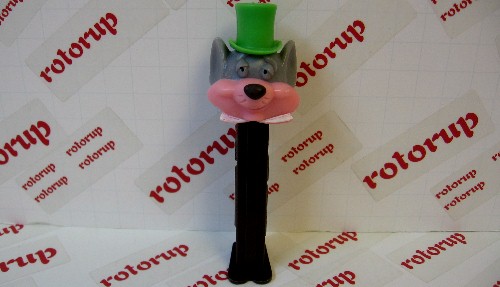 1989 Merlin Mouse / $18.00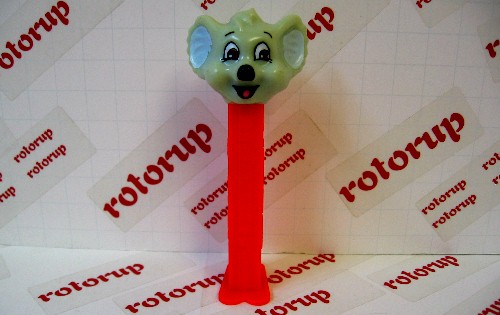 1997 Blinky Bill / 7.00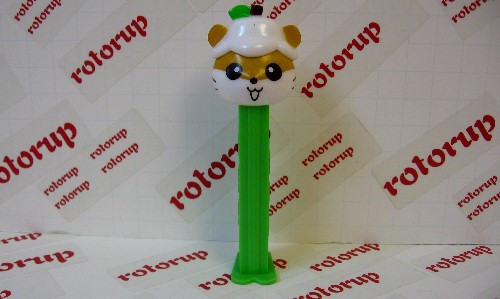 2005 / $8.00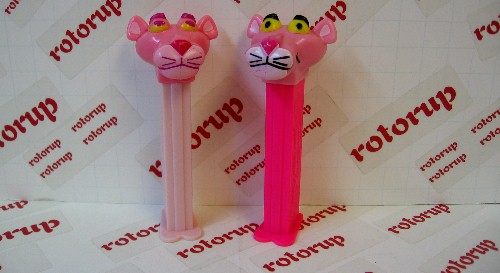 2002 *pinky* / $8.00 / 1997 Pink Panther / $8.00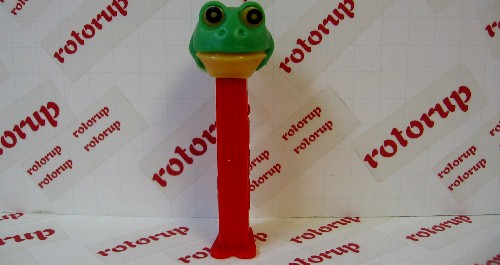 1990 Frog MMM Merry Music Maker Whistle $40.00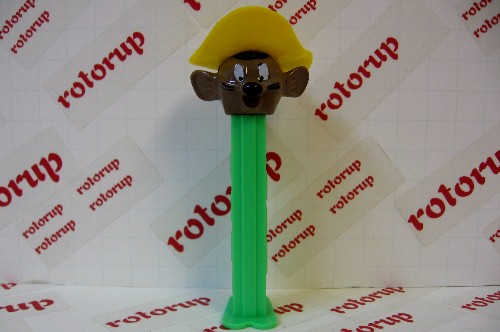 1989 Speedy with brown face / $25.00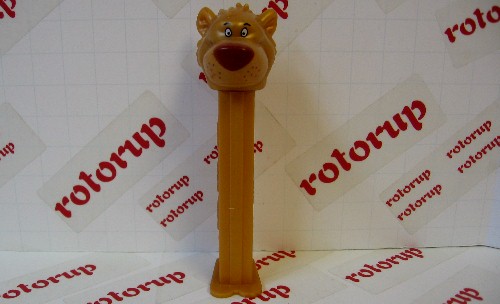 2003 Golden Baloo / $20.00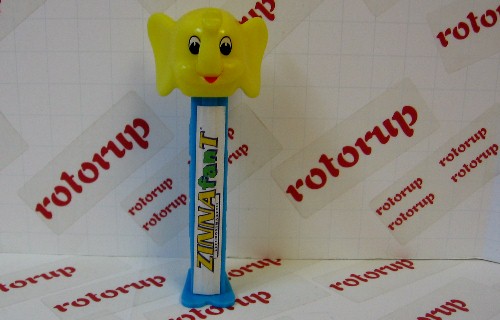 2002 Zinnafant Elephant made specifically a drug company in Europe / $25.00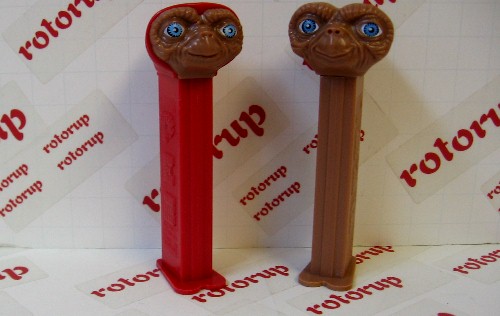 2002 ET red stem or brown stem / $8.00 each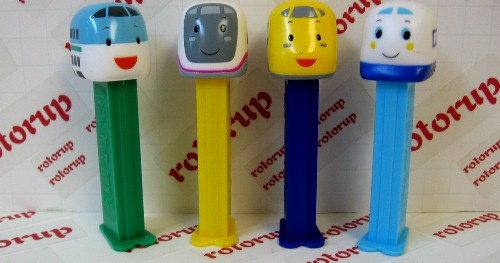 Shinkensen Train set from Europe 2008 release / 40.00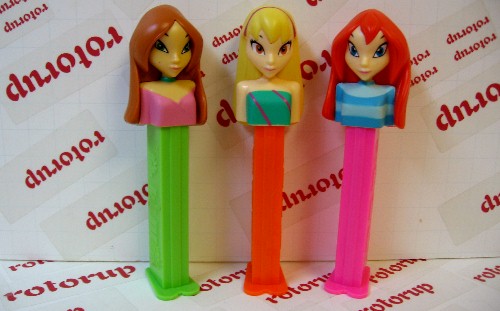 WINX / $24.00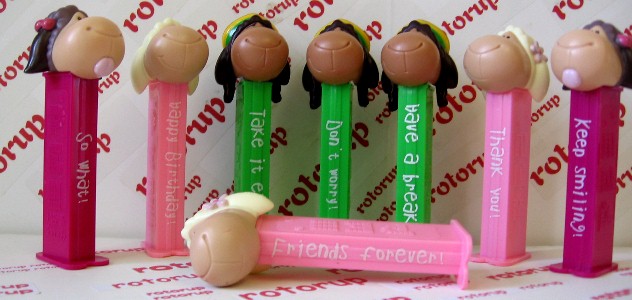 Nici lambs /European issue / 32.00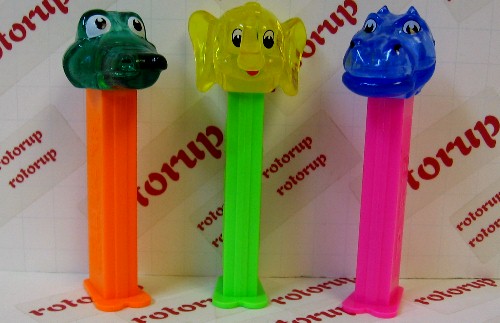 Color Crystal Kooky Zoo set of 3 released in 1998 / $15.00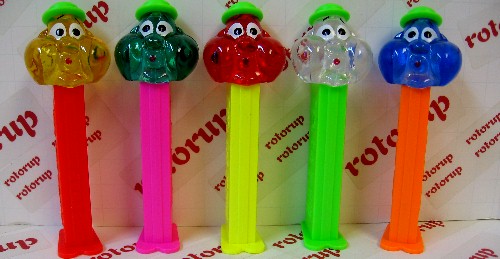 Color Crystal Bubbleman set of 5 released in 1999 / 40.00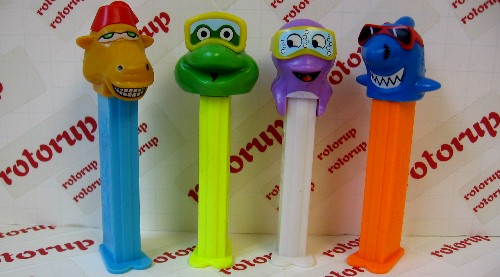 Crazy Animals released in 2005 in Europe / 24.00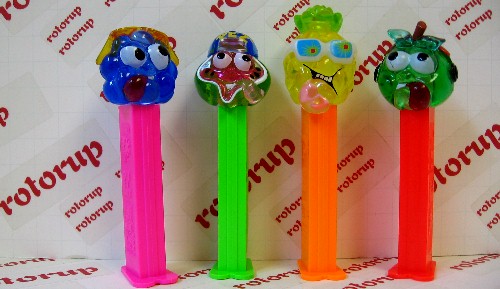 Color Crystal Sours released in 2003 / 30.00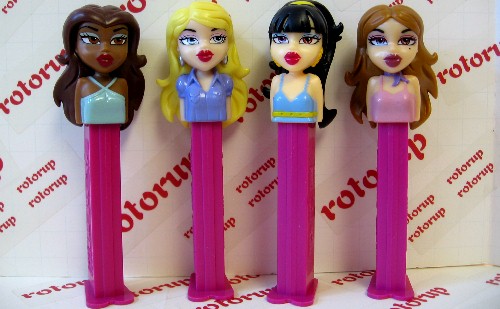 Bratz set of 4 / 10.00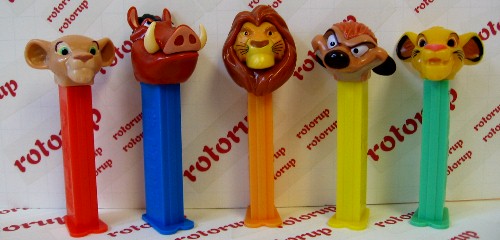 Lion King set of 5 / 12.50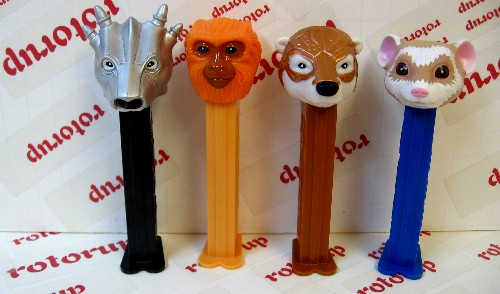 Golden Compass set of 4 / 10.00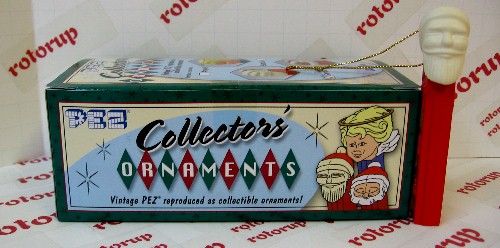 Santa A ornament / 12.00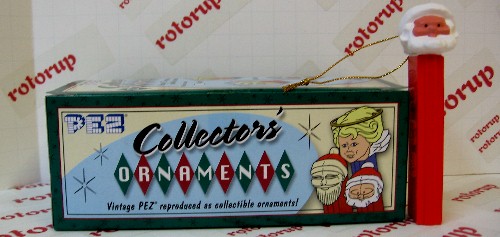 Santa B Ornament / 12.00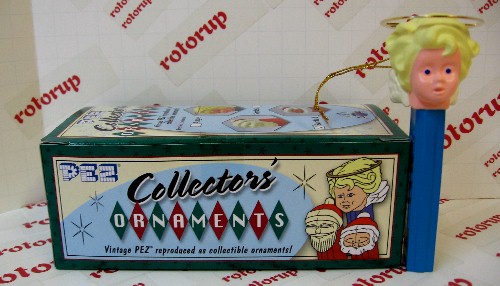 Angel Ornament / 12.00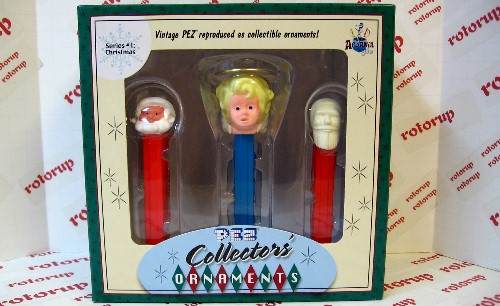 Christmas Trio ornaments / 30.00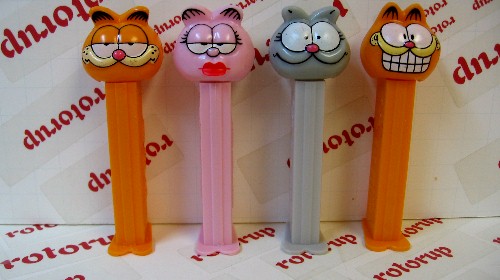 Garfield, Arlene, Nermal and Garfield with teeth / $12.00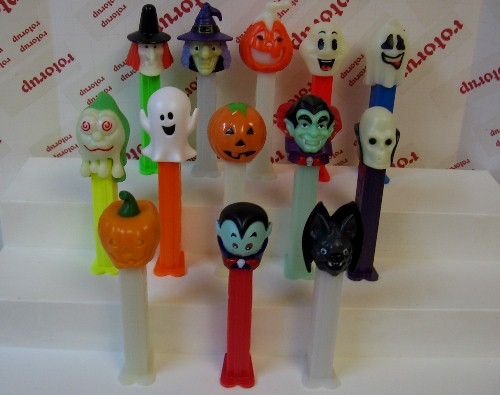 WOW !! That's a lot of glowing halloween / $39.00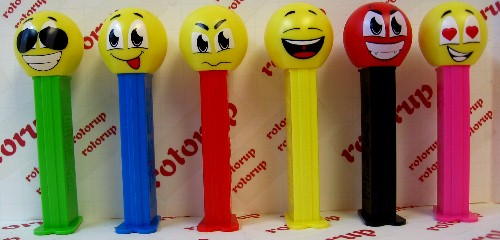 2014 Australian release Emoticons. / set of 6 / 32.00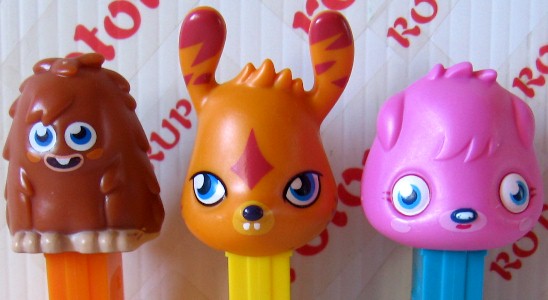 Moshi Monsters / 18.00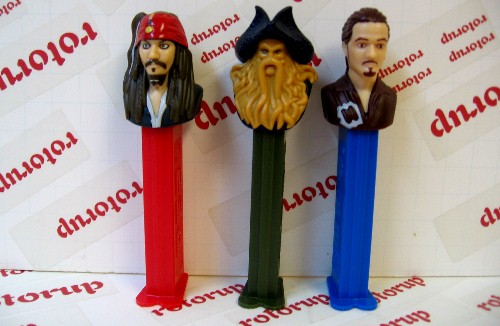 Pirates of the Caribbean / $9.00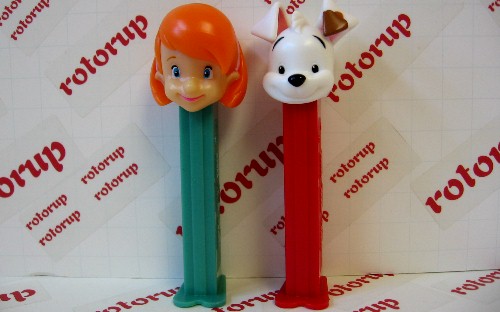 Darby and Buster / $10.00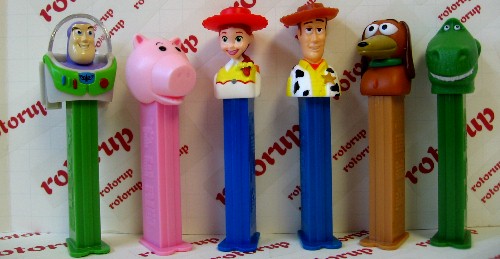 Toy Story featuring Buzz, Hamm, Jessie, Woody, Slinky and Rex / $21.00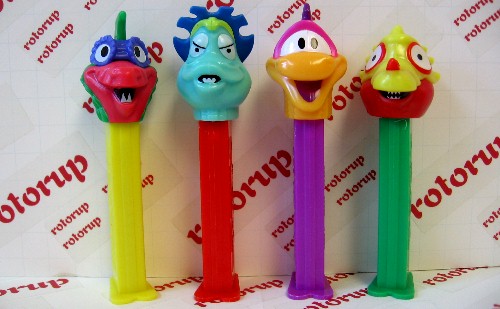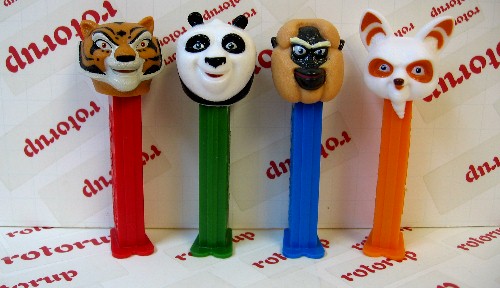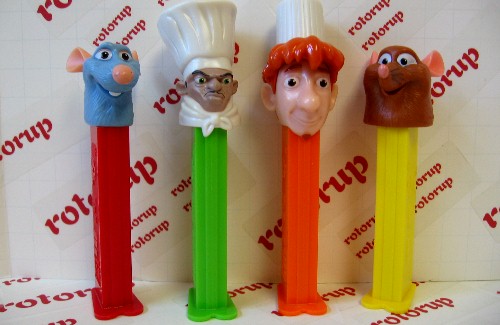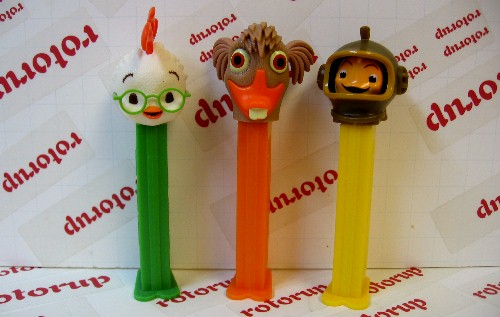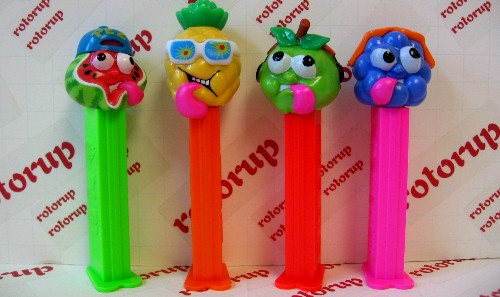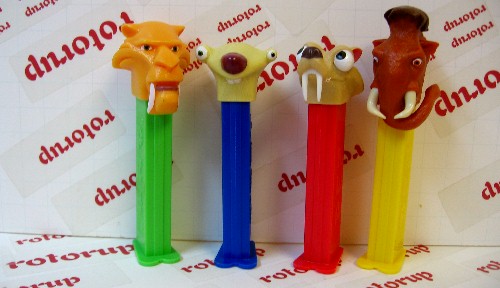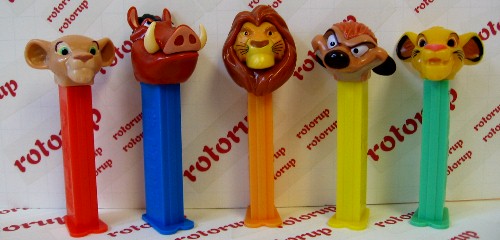 Easter Panda with removable ears, eyes and nose / $25.00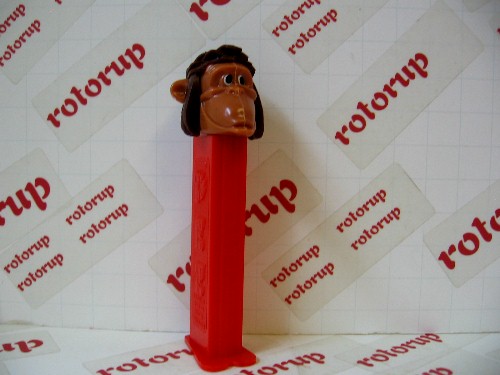 King Louie / 30.00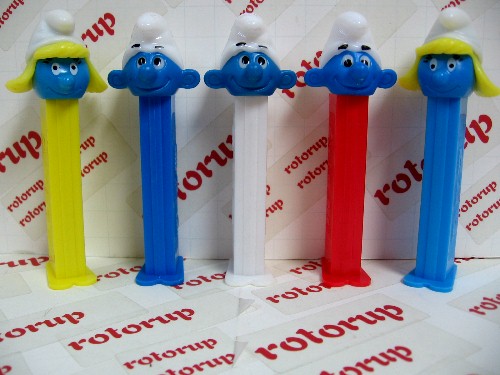 early Smurfs and smurfettes all 5 / $35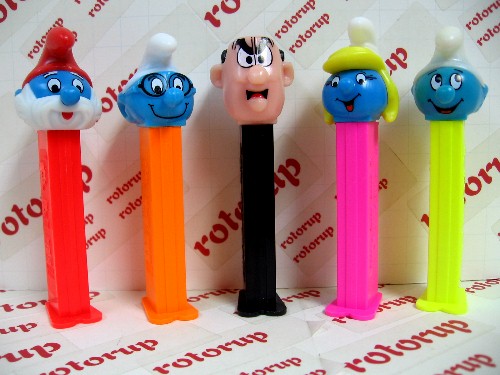 Smurfs, papa, brainy, gargamel, smurfette and smurf in neon / 30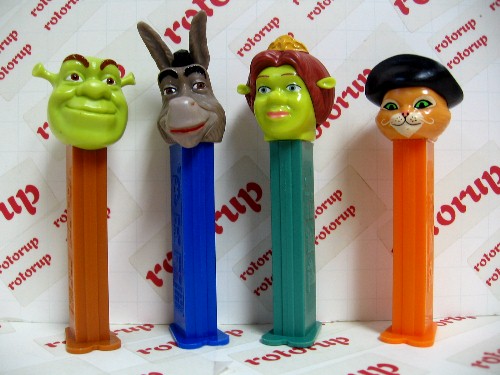 Shrek set of 4 / 10.00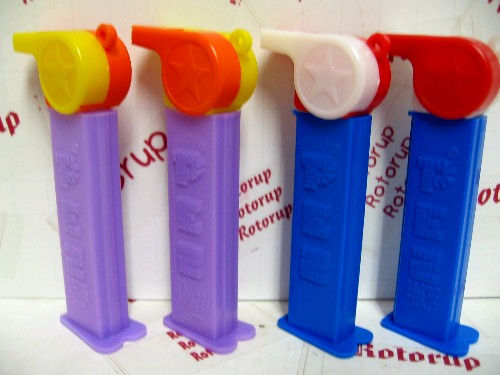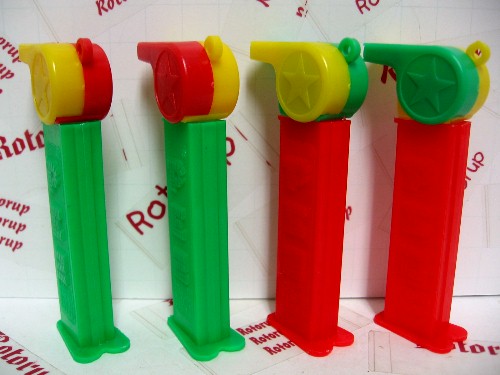 Original set of 8 FOOTED coach whistles / 24.00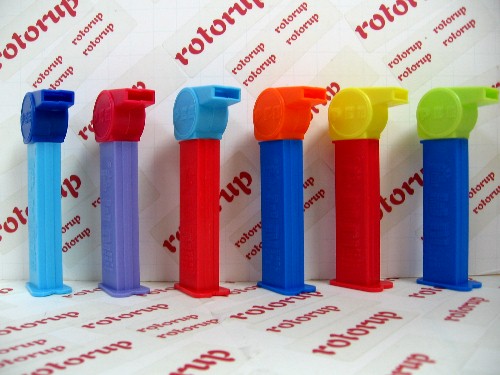 2006 release Coach Whistles in mono colors / 18.00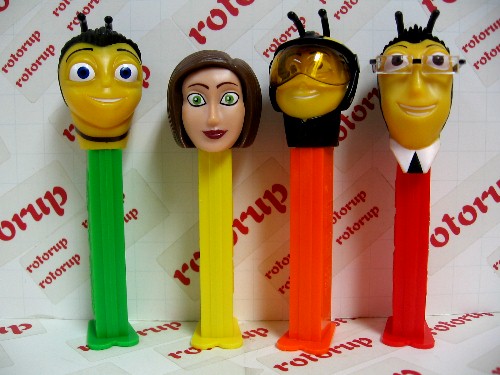 The Bee Movie cast of 4 / 10.00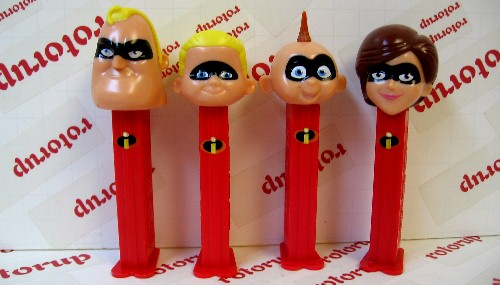 The Incredibles cast of 4 / 10.00

Red Nose Day from the United Kingdom / 60.00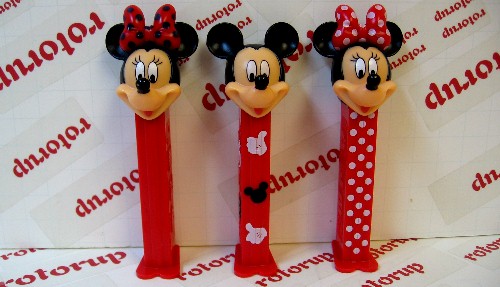 Stylish Mickey and Minnie set of 3 / European release / 18.00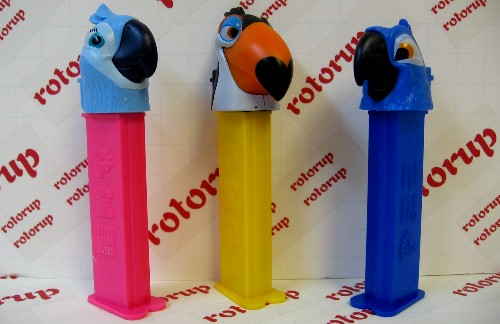 RIO European release / 18.00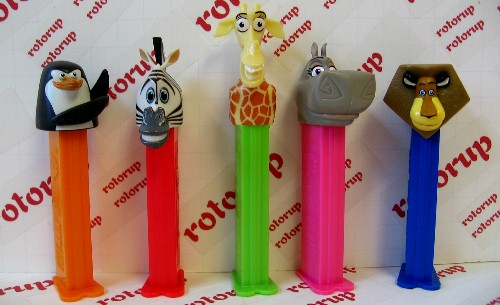 Madagascar 5pc set includes European issue giraffe / 25.00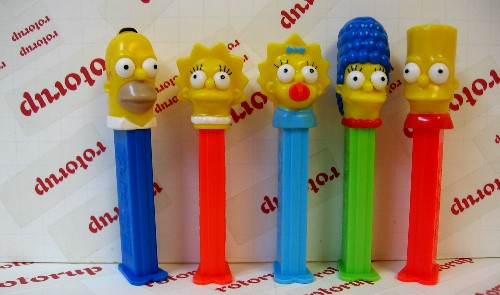 The Simpsons set of 5 / 15.00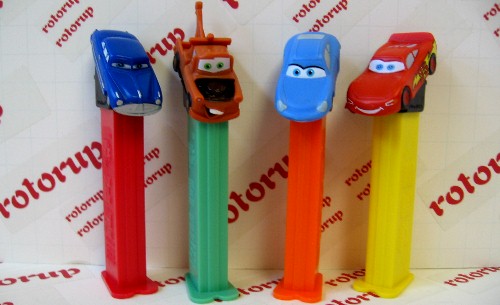 CARS / 10.00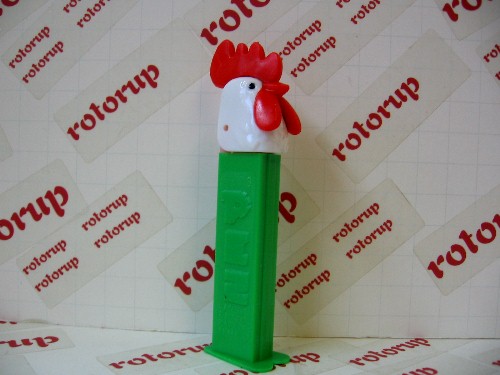 Easter Rooster / 35.00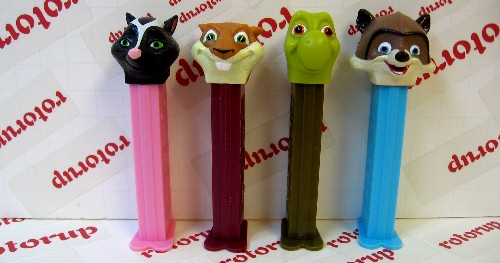 Over The Hedge st of 4 / 10.00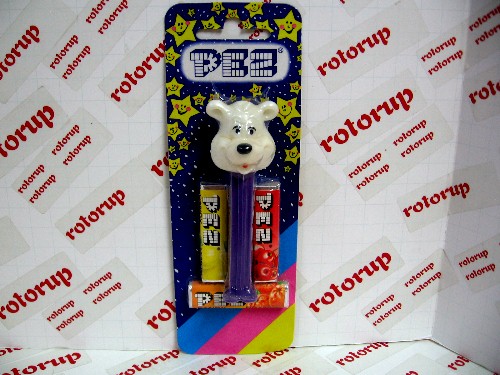 Icee Bear with purple stem / starry stripe card Euro from the 1990's / 25.00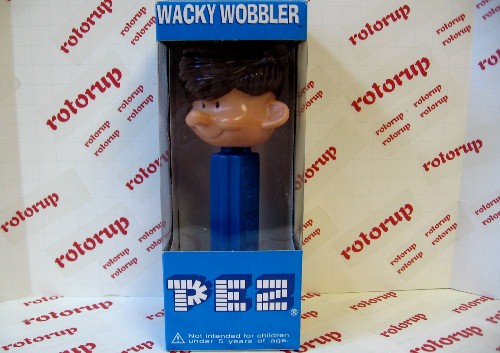 Wobbler boy /