Here is a group shot of all of the "collectors" gift sets loose. Well, not all, don't have the NASCAR in this photo or any of the 2pc tift sets here either. DANG !!! How could I forget them.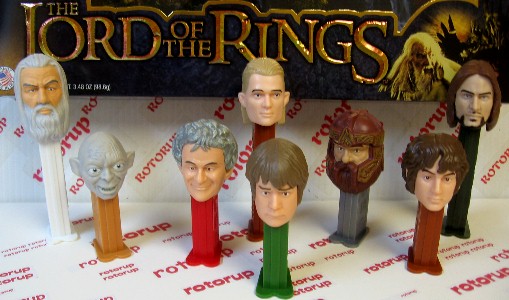 Lord Of The Rings gift set. My favorite part of this set is the fact that the Hobbits are made smaller than the normal people in the series
In this set: Gandalf, Gollum, Bilbo Baggins, Frodo Baggins, Legolas, Gimli, Samwise Gamgee and Aragorn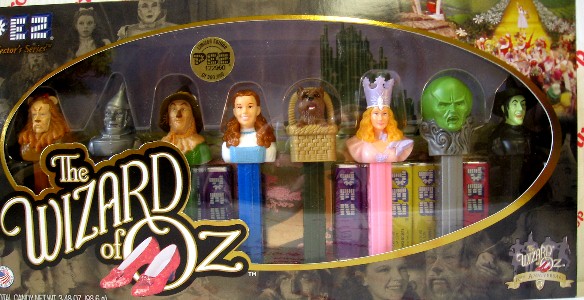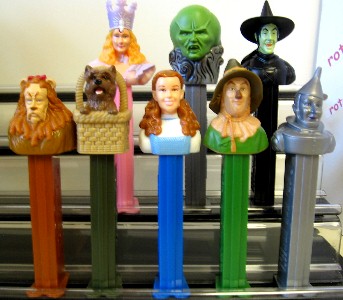 What a great set. The Wizard Of OZ. These characters are so well done.
characters include: The Cowardly Lion, Tin Man, Scarecrow, Dorothy, Toto, Glenda the good witch, the Wizard and the Wicked Witch of the West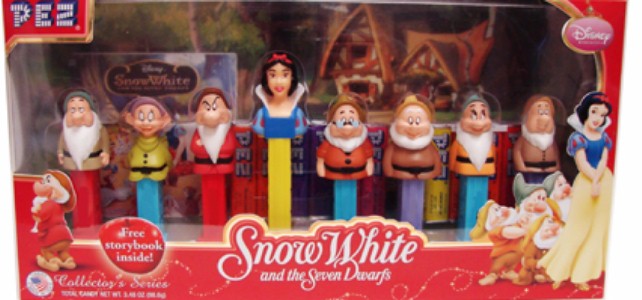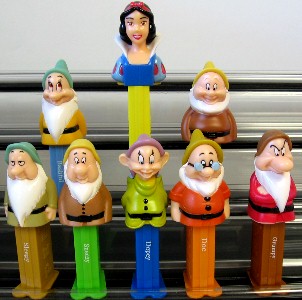 Snow White and the Seven Dwarfs gift set. And again, the dwarfs are made on a shorter stem than Snow White
Dispensers in this set are: Sleepy, Dopey, Doc, Snow White, Grumpy, Bashful, Happy and Sneezy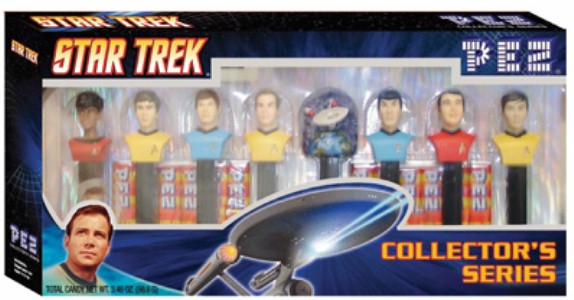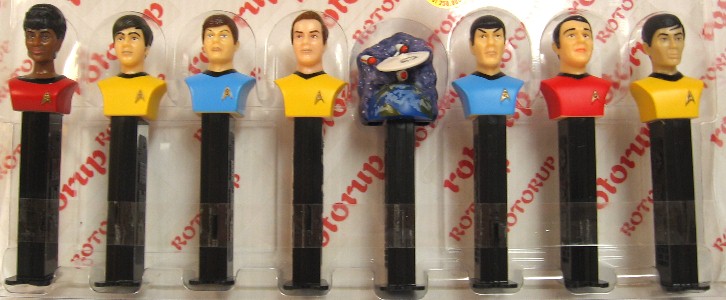 Star Trek
Characters are: Uhura, Chekov, McCoy, Captain Kirk, Starship Enterprise, Spock, Scott and Sulu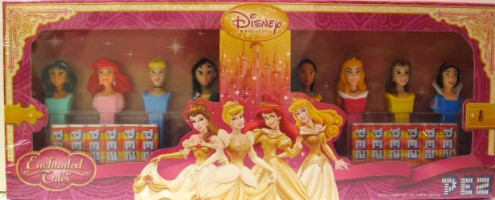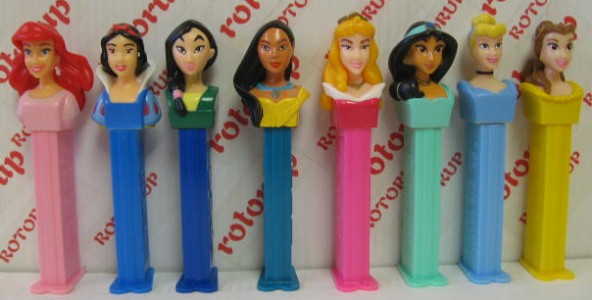 8 Disney Princesses
Set includes: Jasmine, Ariel, Cinderella, Mulan, Pocahontas, Aurora, Belle and Snow White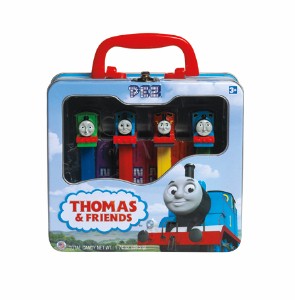 Thomas The Train gift tin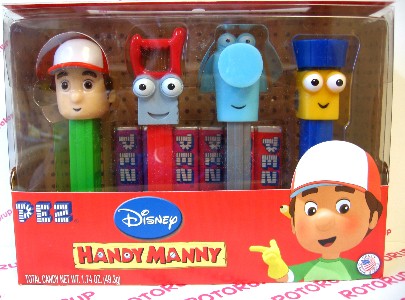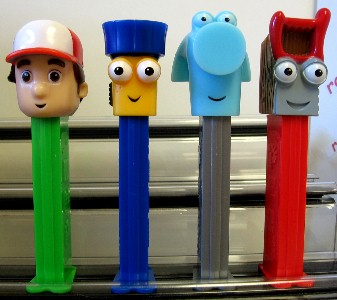 Handy Manny Gift Set
Characters include: Handy Manny, flicker the Flashlight, Pat the Hammer and Dusty the Saw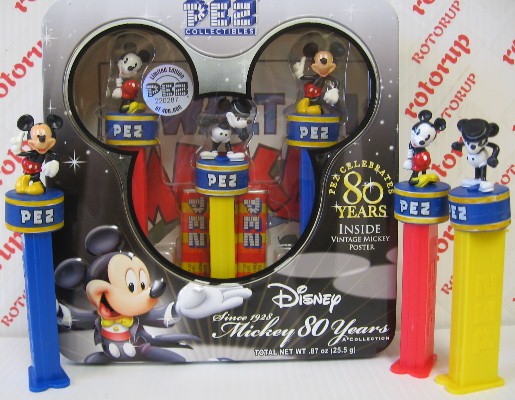 80 years of Mickey Mouse starting out as Steamboat Willie and on to the current Mickey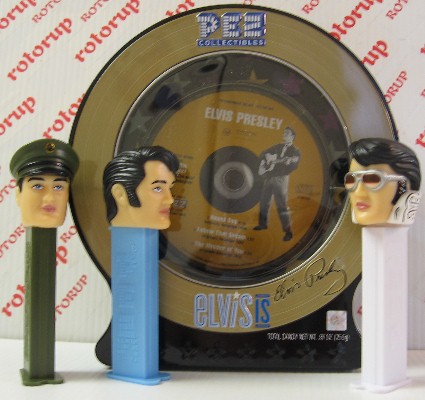 Elvis Gift Tin shows Elvis in 3 stages of his life starting in 1956 and then on to Elvis in the Army and then later in his life
Gift tin includes a great CD of three of Elvis hits

Okay, I know this isn't a gift tin but I just have to show you this *hand-sculpted* Elvis done for my by a great PEZ friend Drew Becker from Canada. Drew sculpted this Elvis for me in the late 1990s. It is a very special piece and I love it so much.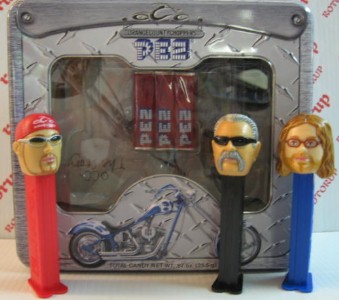 Orange County Choppers gift tin includes a nice glossy photo book and three dispenses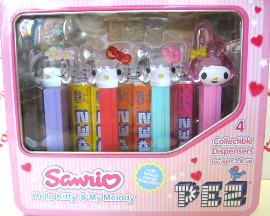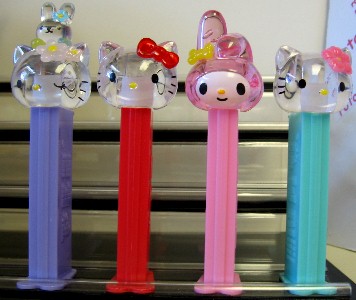 Crystal Hello Kitty in Lunch Box tin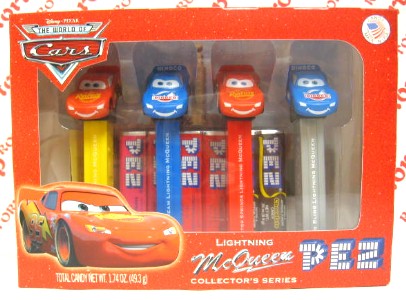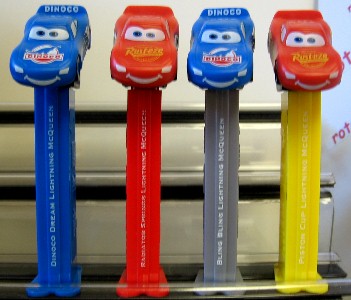 gift set of 4 Lightning McQueen racers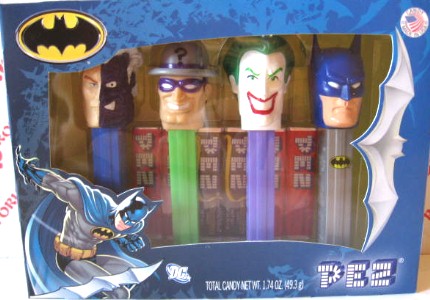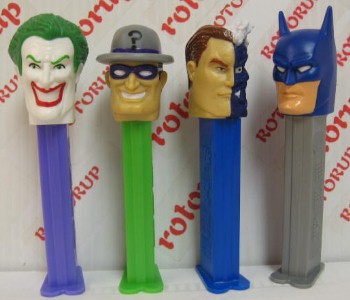 boxed set of Batman and Villains
characters include The Joker, The Riddler, Two Face and Batman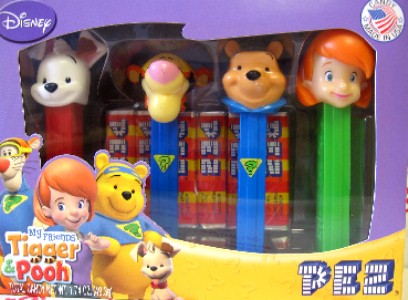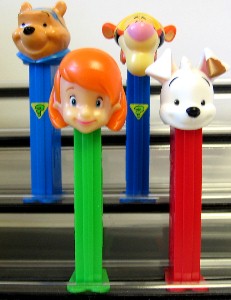 Winnie The Pooh gift box
set includes Pooh, Tigger, Darby and Buster