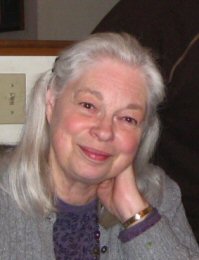 About Therese...
Therese began studying astrology in 1965 while working as a public school art teacher. From that first moment, astrology has been her first love. Therese received her initial astrological training from Jeff Mayo at the London Faculty of Astrological Studies in 1966-67, and then went on to acquire the counseling and scientific background to do serious research into astrology.
Always a student, Therese received a second B.A. degree in psychology from the University of California at Berkeley, and an M.A. degree in counseling psychology from San Francisco State University. Although she worked in the counseling and therapy field for a time, her interests remained with astrological writing and research. She has researched the Tropical, western sidereal, and Hindu systems, and currently use the sidereal zodiac. Since the 70s Therese has published articles in British, Indian and American astrological magazines. Most of these articles were based on her own research.
In the 90s Therese published The Vedic Voice newsletter until the Internet became a more convenient way to communicate with other astrologers. Therese is certified by NCGR at Level IV, and though she teaches small astrology classes, does not accept invitations to lecture at conferences.
Currently Therese is building up this web site, which is based on the draft of a book she completed in 1985. She was asked by Samuel Weiser Publishing in New York to re-write certain sections of the draft and expand material on the lunar mansions, but as this was in the days of the typewriter and being a young mother, she never was able to find time for revision. Recent Hellenistic and Medieval translations have made new and fascinating material available that she hopes to incorporate into a revised version of the book.
Therese is a long time student of the Edgar Cayce readings, and incorporates philosophical and astrological tenets from the readings in her work. Therese meditates daily and follows the spiritual philosophy and practices taught by Paramahansa Yogananda. She enjoys gardening and long walks in the mountain area where she has lived since 1995.
e-mail Therese: eastwest9@snowcrest.net