SHASTA SPRINGS
(Page Two)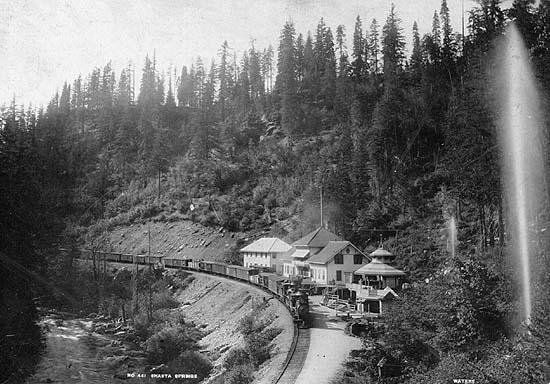 (Neg# SS-15)
THIS VIEW SHOWS THE COMPLEX OF STRUCTURES. A DEPOT, GIFT SHOP AND GAZEBO WERE LOCATED HERE. THE WATER SHOOTING IN THE AIR CAME FROM VALVES LOCATED IN PIPES WHICH BROUGHT WATER UNDER PRESSURE FROM THE TOP OF THE SPRINGS. THESE PIPES CAN STILL BE SEEN TODAY.
---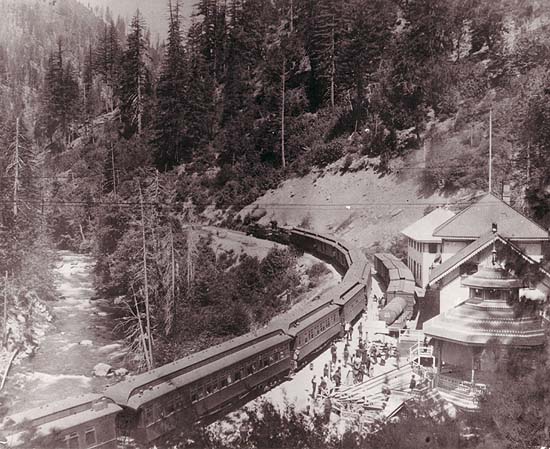 (Neg# SS-3)
ANOTHER NORTHBOUND TRAIN HAS STOPPED TO LET ITS PASSENGERS TAKE IN THE MANY ATTRACTIONS THE SPRING HAD TO OFFER.
---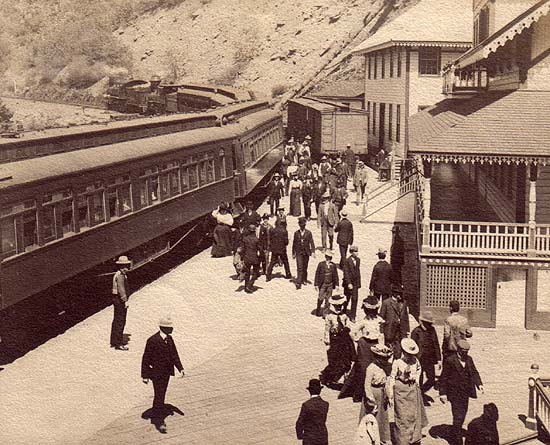 (Neg# SS-4)
SOME PASSENGERS DISEMBARK ON THE PLATFORM AND HEAD FOR THE INCLINE RAILWAY WHICH FOR 5 CENTS WILL TAKE THEM TO THE MAIN PART OF THE RESORT LOCATED HIGH ABOVE THE TRACKS.
---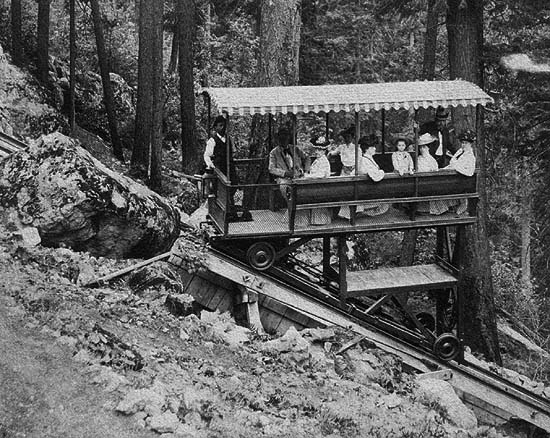 (Neg# SS-11)
ONCE ABOARD THE INCLINE RAILWAY THEY WERE LIFTED HIGH ABOVE THE SACRAMENTO RIVER TO THE MAIN RESORT. ONE OF THE BEST 5 CENT RIDES OF ITS TIME.
---
Next Page