MC CLOUD RAILWAY
(Page One)
THE MC CLOUD RAILWAY PAGE IS UNDER CONSTRUCTION. HISTORICAL PHOTOS AND RECENT PHOTOS WILL BE SHOWN. THE FOLLOWING PHOTOS ARE OF CURRENT OPERATIONS OF THE RAILROAD.
---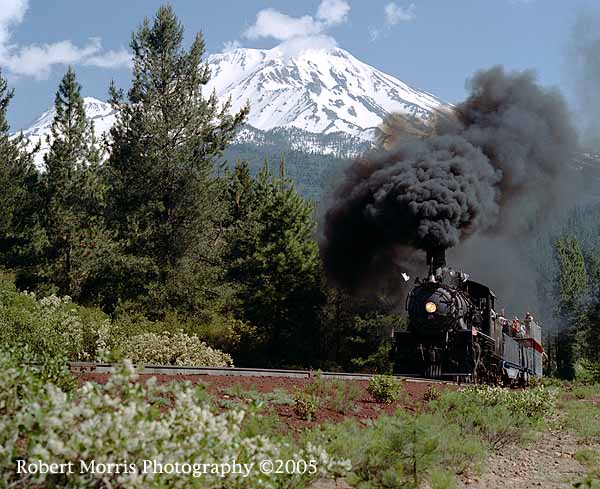 MC CLOUD 2-6-2 #25 HEADS UP A FOURTH OF JULY 1998 EXCURSION. HERE FOUR MILES FROM MC CLOUD IT PASSES IN FRONT OF MT SHASTA.
---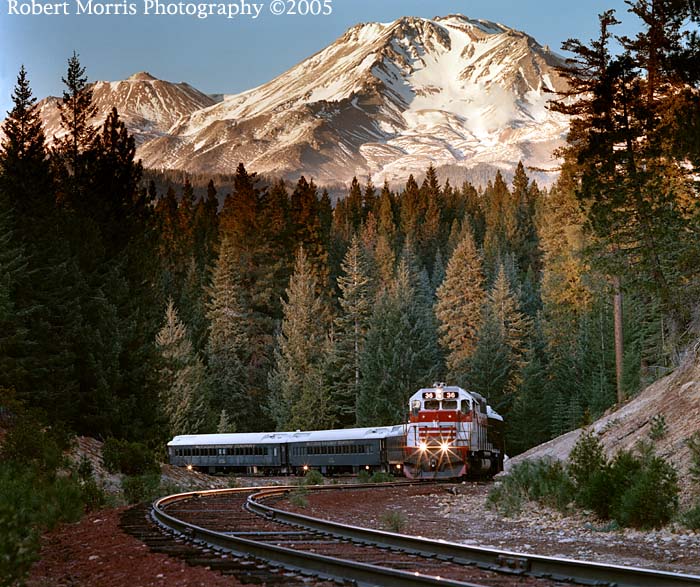 THE DINNER TRAIN CROSSES "BIG CANYON" AS THE SUN SETS ON 14,000' MT SHASTA.
---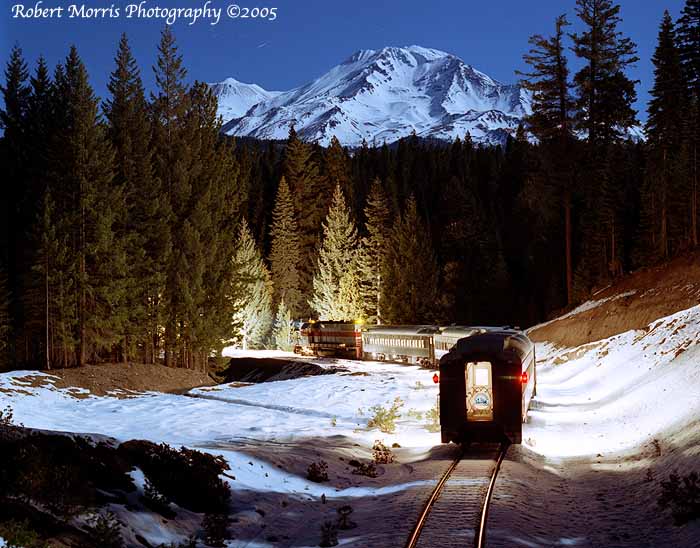 A FULL MOON LIGHTS UP MT SHASTA AT "BIG CANYON" ON A DECEMBER NIGHT.
---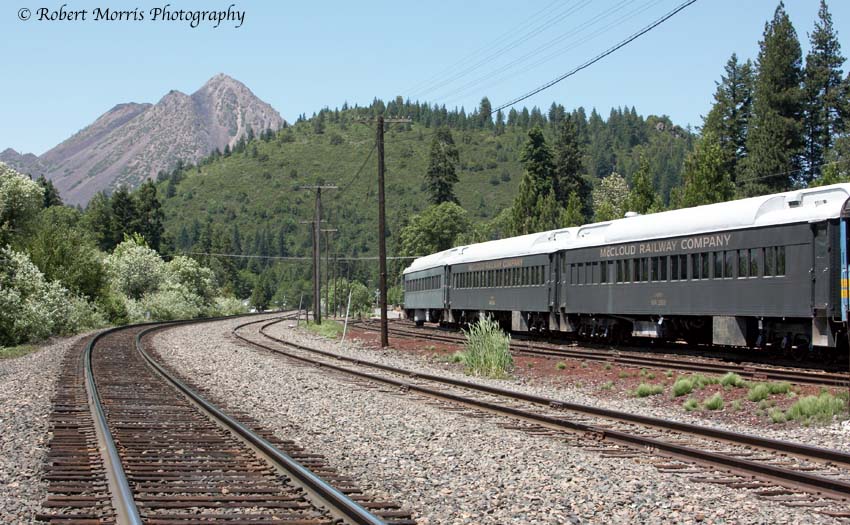 #18 IS UNDERGOING A MAJOR OVERHAUL IN THE SHOPS AT MC CLOUD.
---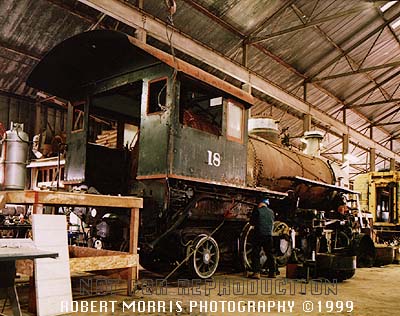 ANOTHER VIEW OF #18.
---
(Page Two)