ROBERT MORRIS PHOTOGRAPHY
DUNSMUIR, CALIFORNIA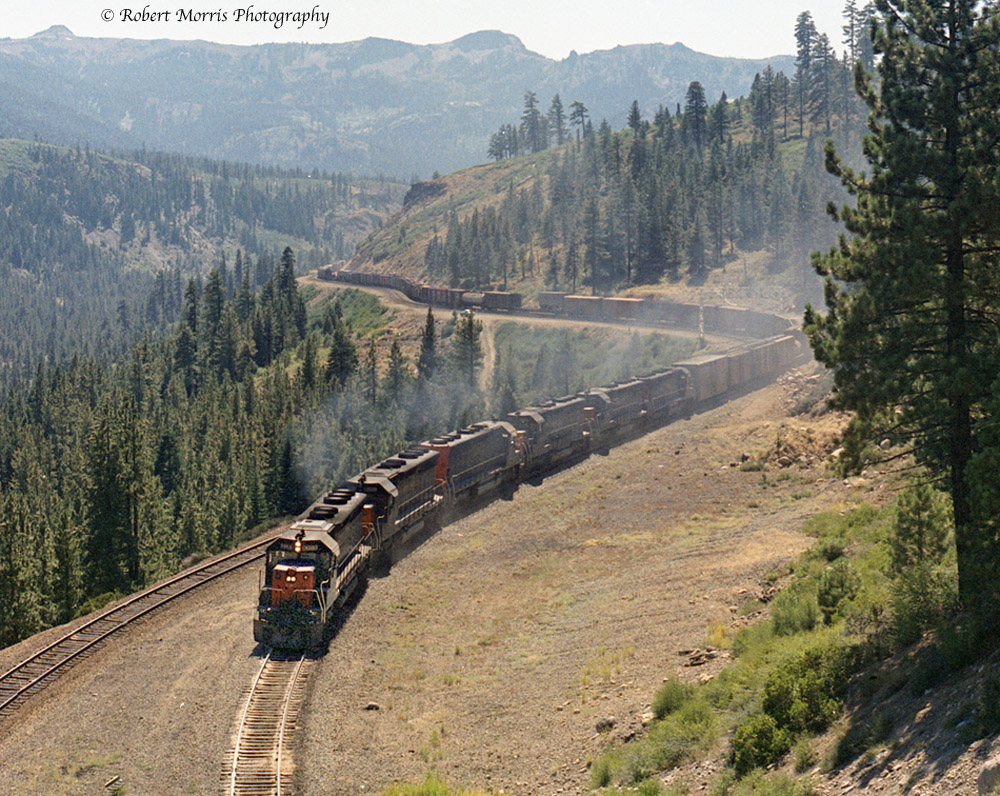 The Dunsmuir Railroad Days 2012 Train crossing Castle Creek just south of Dunsmuir on June 12, 2012
---
Operation Lifesaver Train Dunsmuir to Black Butte August 6, 2012
Photos of the Operation Lifesaver Train which ran from Dunsmuir to Black Butte.
---
A map and sample photographs showing locations to photograph trains in the Dunsmuir area.
---
Historical Dunsmuir Photographs 1890's to 1950's
Historical railroad and other photos of Dunsmuir and the surrounding area.
---
Dunsmuir Railroad Days 2010
Photos of railroad equipment on display during the Dunsmuir Railroad Days 2010 exhibit.
---
(Click To Visit Robert Morris Photography Home Page)