From Above the Air...
P.E.'s West Olive Substation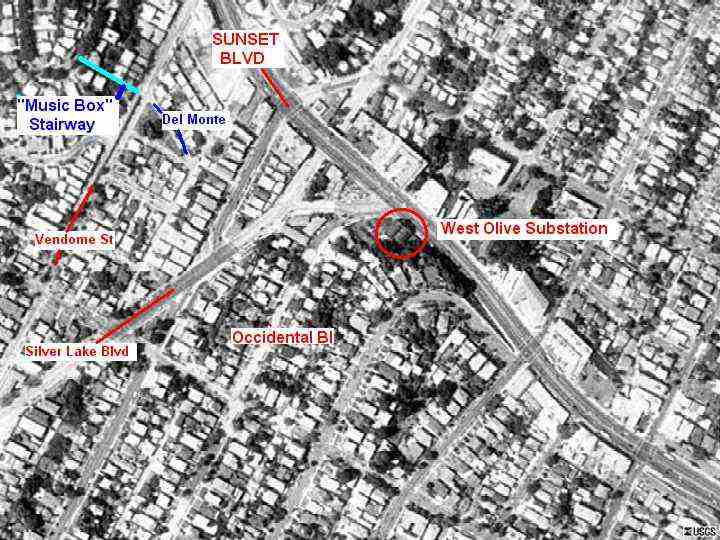 West Olive Substation was a primary source of electric power for PE's lines between downtown and Hollywood. Its capabilities were often severly taxed until the Toluca Substation went into service in conjunction with the opening of the Hollywood Subway in 1925.
The building is now in commercial use...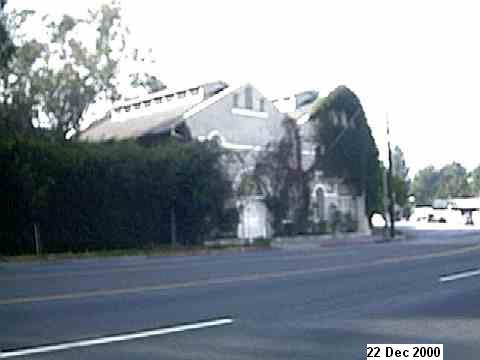 ---
"The Music Box" Stairway?
Another piece of Los Angeles history sits a half mile west of Olive Sub, on Vendome Street south of Sunset Boulevard: the stairway made famous by Stan Laurel and Oliver Hardy as they tried to lug a piano to the top of the hill in their 1932 Academy Award winning short comedy, "The Music Box." The stairway has become somewhat of a mecca for fans of Laurel & Hardy, old movies and Southern California history.
---