From Above the Air...

REDONDO- JUNCTION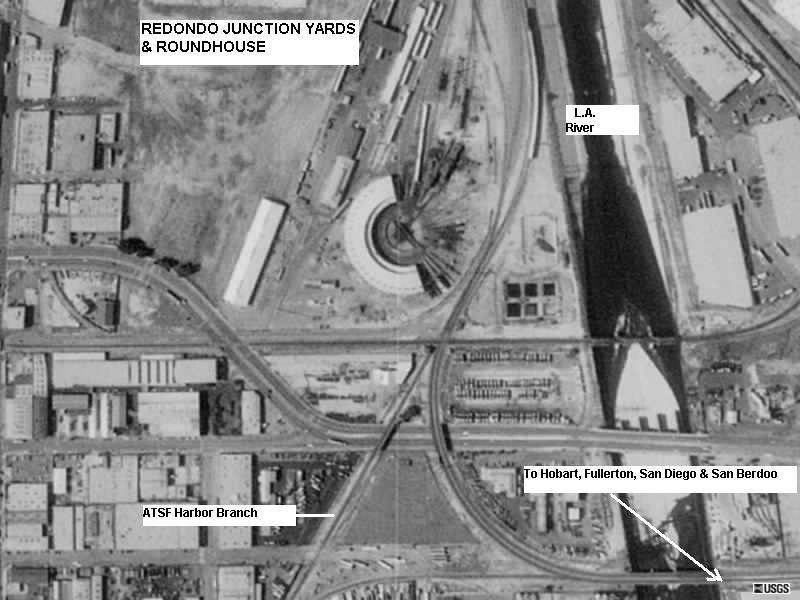 In 1956 a pair of Santa Fe Powered Passenger cars derailed just above the top of this picture, as they proceeded southbound toward San Diego. For the ICC Report made at the time, be sure to check out Interstate Commerce Commission Report No. 3675
Check out "Redondo Roundhouse"