NWP's EUREKA "BALLOON TRACK"
2005 SATELLITE PHOTO
The Balloon Track about 1952


---

This 1889 Sanborn map shows the area more or less in its natural state. The Eel River & Eureka Railroad tracks are on a man-made berm between the bay and the "tide prairie" west of Bucksport Road (now Summer Street from 5th to Washington Street) and truncated Broadway.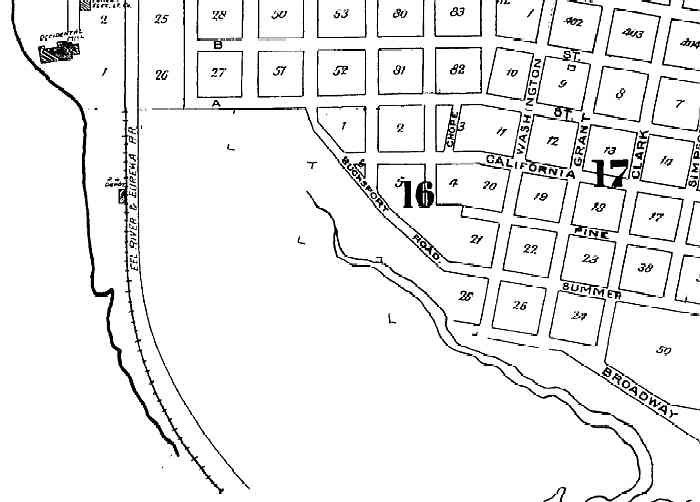 Depot and "Balloon" area in 1902
Noe & Georgeson "Bird's Eye View" Map, from Library of Congress Collection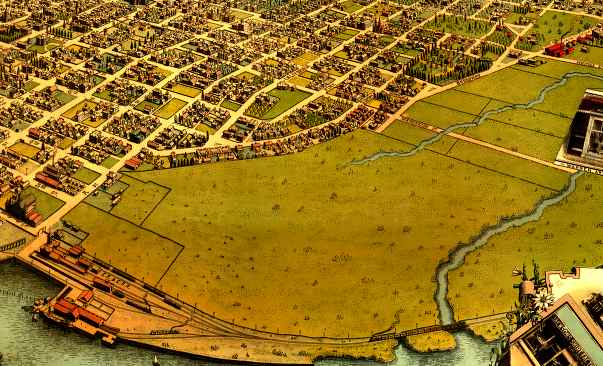 In the early 20th Century, the area later occupied by the "balloon" track area was marshy tideland, yet to be filled in. Only the ballasted right-of-way in the right foreground was usable at the time.
Note that even Broadway, now U.S. 101, came north only as far as Washington Street. Summer Street was still a major thoroughfare from town toward Bucksport, Loleta and points south.

Close-Up of 1902 Station View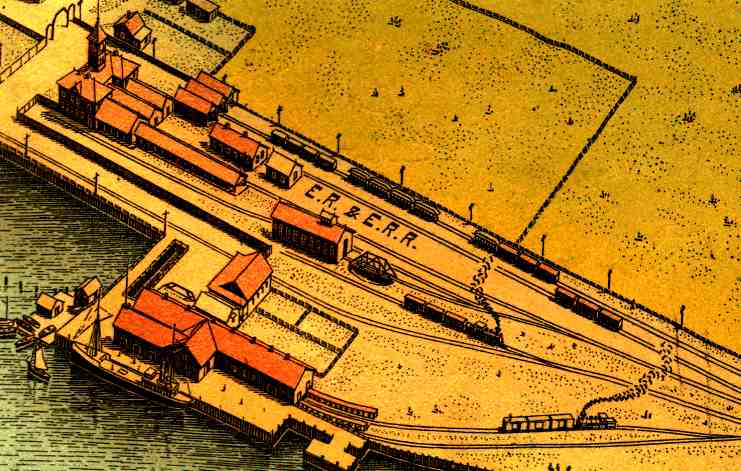 The Eel River & Eureka Railroad station and yard lies between First Street and the extension of Second Street, with the intersection of Second & A Streets at the upper left corner of the picture. In the left foreground is the railroad's wharf, with the large general warehouse and behind it the smaller fruit and wool warehouses.

Below are 1900 map diagrams of the same area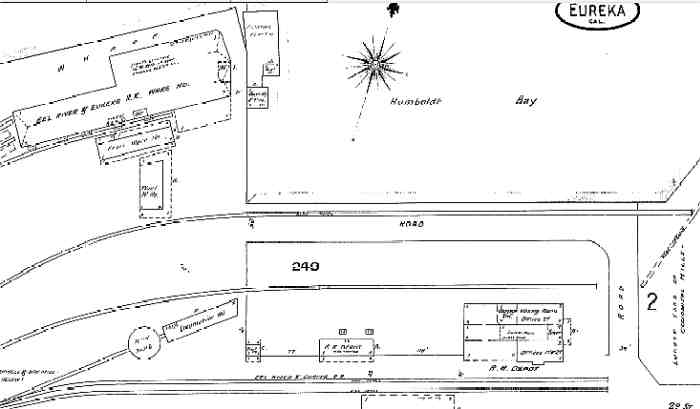 and the floorplan of the depot...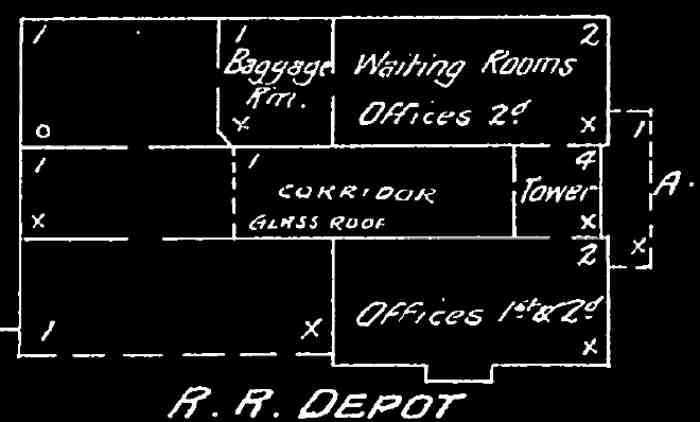 By the 1920s, businesses such as Baker & Stanton and Mercer-Fraser and had moved into their long-time "homes" on Second west of A Street, across from NWP's Depot. The "balloon" area, however was yet to be completely filled in, though the right-of-way was widening to allow for more yard and lead tracks.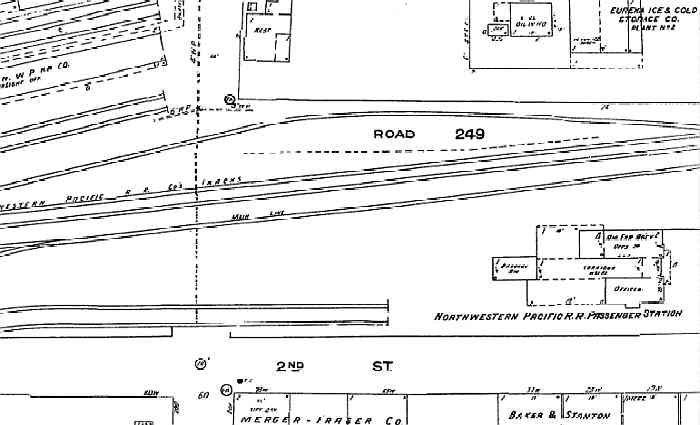 ---
Just south of Fortuna was the "Alton & Pacific"...in later years
MORE AERIAL PICS OF CALIFORNIA RAIL LANDMARKS

Visitors since I last looked