TIME GRAPHS
DSR time theory is divided into 6 major categories: the straight, Unaltered timeline, Parallel Realities, Time Ripples, Flashes, Cross-overs and Alternate Realities. This page is designed to help readers understand exactly what the time stream does in DSR and how it affects events. If you have other questions, or still can't quite understand, the author is available and willing to help out. :)
UNALTERED REALITY

THIS IS THE ORDINARY, UNALTERED TIMELINE, OR TIMESTREAM. IT ALWAYS MOVES FORWARD, ONE DIRECTION. TO DO OTHERWISE WOULD NOT ONLY BE CATASTROPHIC , BUT LIFE COULD NOT EXIST AS WE KNOW IT NOW.
PARALLEL REALITIES

PARALLEL REALITIES OCCUR WHEN A CATASTROPHIC EVENT OCCURS, SPLITTING THE TIMELINE INTO FRAGMENTS. THESE FRAGMENTS OF REALITY START AT ONE COMMON POINT OFF THE TIMELINE, THEN FADE OUT AND CEASE TO EXIST ENTIRELY. PARALLEL REALITIES ARE UNSTABLE AND GENERALLY HARMLESS. BUT WHEN COUPLED WITH FLASHES, THEY CAN HAVE IRREVERSABLE DAMAGE TO THE TIMELINE.
TIME RIPPLES

TIME RIPPLES OCCUR WHEN A POWERFUL CATASTROPHIC EVENT SHAKES SPACE AND TIME. TIME RIPPLES ARE DANGEROUS FORMS OF CHRONOENERGY THAT AFFECT THE TIMELINE BY ALTERING THE FUTURE. SUCH A RIPPLE MIGHT HAVE BEEN RESPONSIBLE FOR THE SHIP SOLARIS AND ITS CREW TO FIND THE BODY OF OPTIMUS PRIME YET UNTOUCHED BY THE NOVA IN 2011. (Ripples are also responsible for continuity loops.)
TIME FLASHES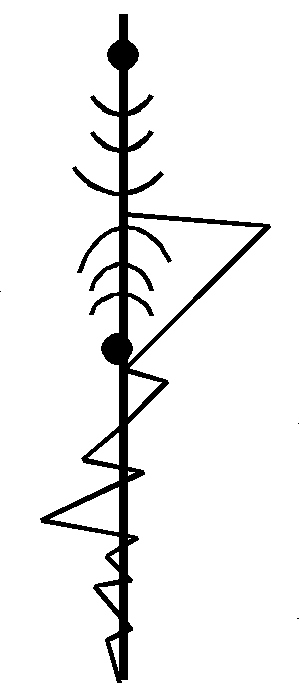 TIME FLASHES OCCUR WHEN TWO TIME WINDOWS ARE OPENED (as shown by the two black circles). RIPPLES FORM (the curved lines between the two circles) AND WHEN THEY 'COLLIDE', TIME FLASHES ZIG-ZAG ALONG THE TIMELINE, ALTERING BOTH PRESENT AND PAST REALITIES AND REWRITING THE FUTURE FROM A PAST THAT DID NOT OCCUR. ONE SUCH EXAMPLE IS THE EPISODE OF *CARNAGE IN C-MINOR.* IN 2007, THE REALITY READ THAT THE PEOPLE AND THEIR PLANET WERE SAVED. IN 2038, THE TIME FLASH REWOTE HISTORY SO THAT GALVATRON WAS RESPONSIBLE FOR THE DESTRUCTION OF THE PLANET AND ITS MUSICAL PEOPLE.
TIME CROSS-OVERS

AS AMBASSADOR KOONTAH MIGHT VERIFY, CROSS-OVERS ARE A BITCH. A CROSS-OVER OCCURS WHEN RIPPLES COLLIDE AND CREATE A TIMEFLASH AND PARALLEL REALITIES ARE STILL "RUNNING THEIR COURSE." SUCH EVENTS ARE RESPONSIBLE FOR THE COLLISION OF EVENTS, OF PAST AND PRESENT ENTERTWINING TO CREATE A NEW FUTURE. ONE SUCH EVENT CROSSED OVER INTO AN ALTERNATE REALITY AND BROUGHT RODIMUS PRIME INTO THE PRESENT REALITY, ACCIDENTLY KILLING HOT ROD. ANOTHER SUCH EVENT IS REPSONSIBLE FOR BRINGING PEOPLE LONG SINCE DEAD BACK INTO THE TIMELINE.
ALTERNATE REALITIES

ALTERNATE REALITIES ARE REALITIES THAT HAVE A COMMON ROOT ORIGIN BUT SHOOT OFF INTO OTHER FUTURES. SUCH AN EXAMPLE MIGHT BE THE COMMON EVENT OF UNICRON'S DESTRUCTION IN 2005. SUCH AN EVENT SPAWNED SEVERAL OTHER REALITIES SUCH AS BIRGIT STABLER'S *SENTINEL ARC* OR MAX'S 2005. THE PREREQUISITES FOR AN ALTERNATE REALITY IS A COMPLETED HISTORY OF THE REALITY FROM START TO FINISH AND AN OUTLINED FUTURE. ANYTHING SHORTER THAN THAT IS CONSIDERED A PARALLEL REALITY.
TIME ADVANCEMENT THEORY
TIME ADVANCEMENT THEORY IS WHEN TIME JUMPS OUTSIDE ITS NORMAL COURSE AND FLOW, AS MAY BE DIRECTED BY OUTSIDE INFLUENCE OR DIVINE INTERVENTION.
A. THIS MEANS TIME PASSES WITHOUT INCIDENT OR EVENT AS TRANSGRESSED BY CHOICES OR DECISIONS MADE BY GROUPS OR INDIVIDUALS.
B. AGE IS AFFECTED BY TIME ADVANCEMENT BECAUSE TIME IS PRESSED FORWARD. THIS MEANS ALL PHYSICALITY AND UNIVERSAL CONTINUITY IN REGARDS TO TIME, BE IT SUBSTANCE (NONLIVING) OR CREATURE (SENTIENT, PLANT OR ANIMAL) CONTINUE TO PROGRESS.
C. AILMENTS AND MALADIES SUCH AS BROKEN LIMBS, DISEASES OR OTHER PHYSICAL AILMENTS DO NOT OCCUR DURING TIME ADVANCEMENT UNLESS SUCH THINGS PRE-EXIST THE ADVANCEMENT (SUCH AS CANCER OR A VIRUS)
D. DEATH CAN AND DOES TAKE PLACE DURING TIME ADVANCEMENT SINCE TIME IS A CATALYST OF DEATH-DEATH IS A DIVINE DECISION.

FANFIC FRICASSEE
.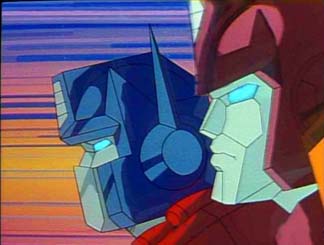 | | | |
| --- | --- | --- |
| ONWARD TO PICTURE PASTERIES | RETURN TO FIRST MENU | SAUSAGE LINKS |