SMALL MUSEUM ORGANIZING

By Karen Engelhart-Brown

How, What, Where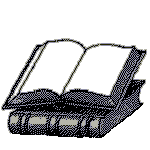 Create and run a small museum. Easily accessible knowledge from over twenty-five years experience as an exhibit collection preparator and curator.
Printed material available at cost, plus S & H.
If you want to print the information on this page,
please click on this link below, and a black and white copy suitable for printing will appear.
Printable material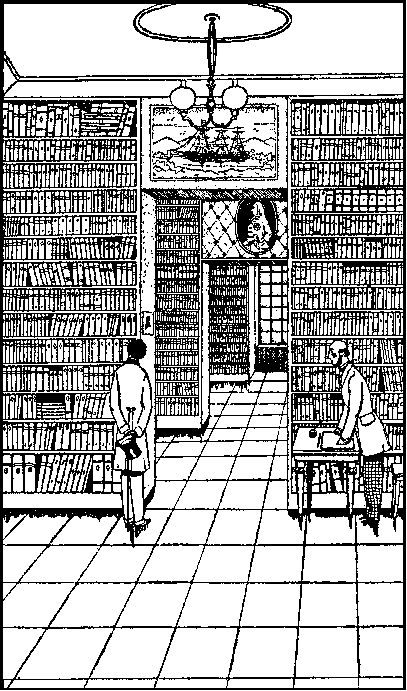 ---

		


	


	






 FIRST STEP:
 
	Purpose,  Incorporation,  Bylaws



ORGANIZING:

	Forming Your Group



 GOVERNANCE:
	      
	Mission Statement,  Policies,  Procedures



 LOCATION:
		      
	Buildings,  Grounds,  Accessibility



 COLLECTION:
		   
	Obtaining, Classifying, Registering, Accessioning



 STAFFING:
	           
	Volunteers,  Employees,  Docents

 STORAGE:
		      
	Methods,  Integrity, Security



 EXHIBITS:
		     
	Planning,  Spaces,  Viewer Dynamics,  Security



 COLLECTION CARE: 
   
	Go to www.Onlinecurator.com









Information is essentially free, designed for volunteer non-professionals who are starting up a small museum. The following is an example of the type of information available on each of the above listed subjects.


---
FIRST STEP:
When forming your group, start small! You need only five dedicated people. They should have a love of local history and hopefully some experience serving on a board of directors. It is best to have a balance of ages and talent. If there are more than five interested people, remind them that there will be need of their services in important near-future positions. Include them in ALL your meetings. NEVER turn-down volunteer help. Volunteers are special people willing to share their time and talent and must be valued with respect, however small their contribution may be. Everyone's efforts are important to the success of your organization. Choose a comfortable meeting site and time and length. The shorter one hour meetings seem to be more efficient of people's time. Have a written agenda agreed upon by the group in advance of your meeting…


---
ORGANIZING:
The first meeting agenda should establish your officers. The minimum for beginning is a President, Vice President, Sec./Treasurer and two board members. Don't overload your group with too many board members. It complicates the issue of scheduling meeting dates, times and decisions. Next, decide exactly how you want to word your purpose for organizing. Some examples of key words could be " mandate, educate, illustrate, exhibit, inform, provide, establish, house, display, protect, research, conserve," etc. Whatever your purpose, how you state it becomes your "Mission Statement". It should be brief, yet have an appeal to those from whom you might seek support. The group should avoid being too specific and not mix goals, objectives or methods in the mission statement. At your next meeting you might want to begin discussing goals and procedures for meeting your goals, to be followed by meetings to decide your Articles of Incorporation, Bylaws, etc


---
GOVERNANCE:
More detail about mission statements, with samples and suggestions on incorporating, bylaws and avoidance of "founders' syndrome".


---
LOCATION:
Choices of the type of building, starting with the use of rental space, covering information on access, parking, work, exhibit and storage spaces to cooperative multi-purpose buildings. Traveling exhibits and use of store-front space are also discussed…


---
COLLECTION:
This section describes the procedures for accepting artifacts and archives and how to "keep track" of them.


---
STAFFING:
How to develop a "job" description, care and feeding of volunteers, paid vs. volunteer help, stipends, types of positions needed and the talented people to look for are available in this section…


---
STORAGE:
Most of the information on this subject is covered in our companion website: www.Onlinecurator.com. One very important policy note: ALWAYS refer to the donated duplicate or not currently exhibited materials in storage as the "STUDY COLLECTION." When setting up the "storage" and work areas it is wise to devote a small space for serious research patrons. This provides an area for supervised study of additional artifacts or archives not on display, hence the reference "Study Collection".


---
EXHIBITS:
Planning and obtaining materials, cases, etc. for exhibiting your collection is referred to in this section. Advice on labeling, or not labeling, donor credit, inventive use of local resources, style and content, specific problems to avoid, how visitors perceive your "story" are explained in detail…



---
Purpose
It is the purpose of this site to provide professional information for the non-professional volunteers starting or rebuilding a small museum, offering inexpensive, simple techniques and organizational information. Do the above subject samples inspire your interest?

It would be our ideal to provide all this information for free, but the cost of paper, copying, mailing and the website rental requires us to receive reimbursement to cover these costs. It is our mission to encourage more "grass-root" groups to preserve their historical heritage by creating small museums.


---
MY QUALIFICATIONS:
Educated as an Anthropologist, which included courses in museum techniques and archaeology, I have taken additional courses in drafting, exhibit prep., curating, computer software adaptation, group dynamics, and viewer psychology. Some of my experiences have been as follows: Assisted in various departments of a natural history museum and research center ( California Academy of Sciences)…Planned and directed a successful emergency recovery project of burned archival data ( The Center for Advanced Studies in the Behavioral Sciences at Stanford University)…designed and built over 60 exhibits illustrating natural history and historical events…organized and catalogued 6,000 artifacts…advised several small museums in starting their organizations and exhibits…have been working in the field for 40 years and am a retired curator of 17 years recent experience.



---


CONTACT ME AT:



karal@snowcrest.net
Or by snail mail at:
P.O.Box 1284
Weaverville, CA 96093 USA


Page developed and designed by Jeff Porter



Last updated Friday, October 13, 2000