HANGIN' LOOSE WITH THE MONGOOSE (or Song Potions From 5 Islands) Main Menu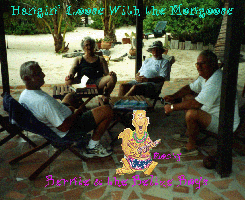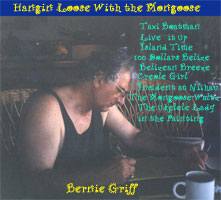 This project started in August of 2000. An old friend from high School Brian Beun who was quite an adventurer invited myself and 3 other buddies from our high school class of 1954 (Wayne, New Jersey and our wonderful Wayne High School) to "Resort Sit" with him on the Island of ambergris Caye in Belize, Central America. Well, it didn't take long for us to make up out minds to get to Ambergris Caye where Clint Bradley, Bob Powell, Bill (Pat) Quinn and myself (Bernie Griff) to soon be sitting at The Beachside Hut sipping a cool drink and laughing up a storm as will happen when old friends meet!

I had brought down with me a mini Recording Studio and it wasn't long before "Capricorn Recording Studio was up and running. I wrote 4 songs while on this Island including: CREOLE GIRL, BELIZEAN BREEZE, 100 DOLLARS BELIZE and TAXI BOATMAN. On Kauai I wrote ISLAND TIME, on the Big Island - Hawaii I wrote The MONGOOSE WALTZ and LIVE IT UP, for Maui I wrote THE UKELELE LADY IN THE PAINTING and for the Island of Niihau just off the coaast of Kauai came the inspirition for INCIDENT AT NIIHAU.



I dedicated the song THE UKELELE LADY IN THE PAINTING to artist Avi kitiaty from Maui.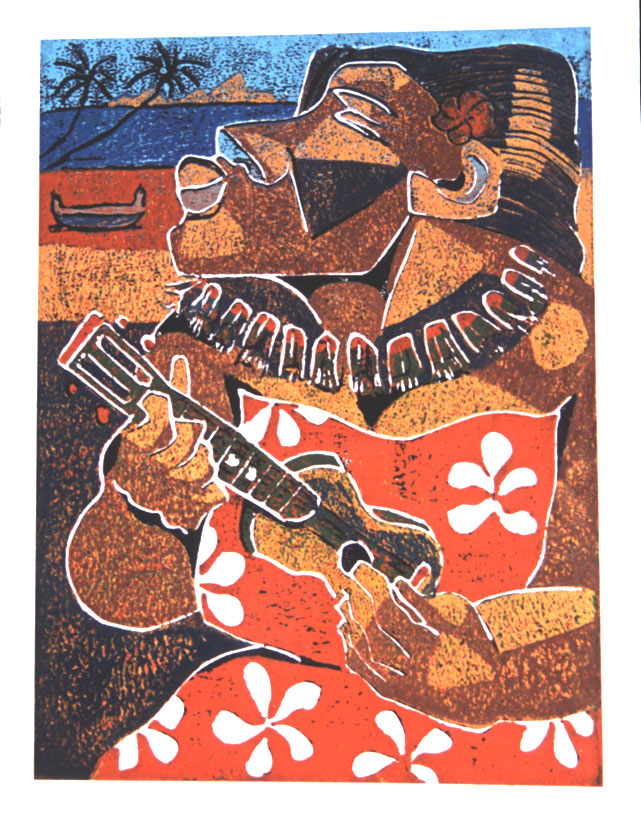 I had come to just delight in getting one or more of his shirts each year traveling to Hawaii (each shirt has a name and is based on one of Avi's paintings). I bought a print of Avi's year 2001, and it was a lady in the painting playing the ukelele...the painting just took me for a ride to the past somewhere and out came the song. Thanks Avi for the ride!


So it wasnt't long before I got the songs arranged and recorded them at Back Roads Productions in Redding. There is still some work to go before the CD is released but that will be soon. The reason for the time frame on this project is I was determined to record the songs with at least 7 of the songs having pedal steel tracks along with guitar, electric guitar, Bass, Keyboard, banjo, percussion and drums of course. More news to come as this project nears the final mixdown. Bernie Griff (Note: For "Creole Girl"...a very special inspiration brought this story into song. Kershima a 12 year old girl came fishing to the dock at the resort we had the privelege to "Resort Sit" for the 12 days...she stayed on one day with I believe a sister and a cousin and we exchanged songs. She sang one about a hurricane as this subject is one that comes to their Island of Ambergris Caye every summer. It was a great afternoon. Bill (aka "Pat") Quinn was her generous benefactor as he would give Kershima some sardines for bait whenever she might plea for them (which was very often!). Also the song... "100 Dollars Belize" actually happened in town (San Pedro) which we were able to Water Taxi to from our Capricorn Resort in about 30 minutes or less. We were at Charlotte's Beach Cabana Restaurant having some refreshment when up came this smiling man said "100 Dollars Belize...look at these fine carved figures...only 100 dollars Belize...well I eyed a really neat hummingbird and the bartering began...but to no avail as he stuck to his lines like a broken record and in no way could I change his tune as you will see he didn't change mine either in the song! Bernie Griff