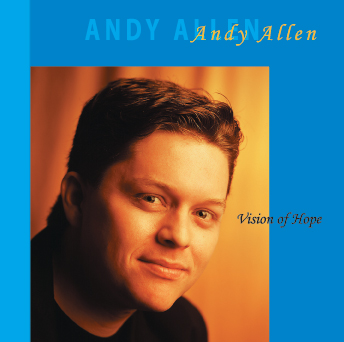 Andy Allen - Vision of Hope
Purchase Individual Songs on iTunes...click here!!!

This project was the debut recording released to launch the career of indie Christian artist Andy Allen. Garnering a #1 song (It's A God Thing), and notable interest from many at the depth and maturity demonstrated in both the songwriting and production on this recording. Songs that talk about the honest challenges faced by normal people, and the hope that exists through a faith in Jesus.

Listen Now!!!